Scroll down to see how to do this in Symphony 1.5

In Symphony 2.0:
Give a key contact a special name, color, or sound to help them stand out. In the contact's direct chat, click the three-dot context menu of a chat window and choose Chat details (figure 1).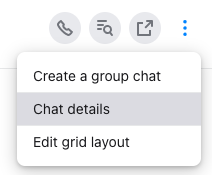 Figure 1 Open chat details to access customization features

Click Customize and enter a custom display name, choose a color and sound, and assign a notification type (desktop notification, flashing chats) to accompany new messages from the contact (figure 2).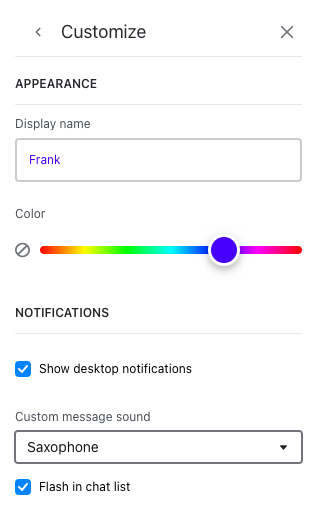 Figure 2 Display name, color, sound, and notification settings

Note: These customizations are only visible to you.
In Symphony 1.5:
Click on someone's name, choose Alias, enter a nickname and press Enter (Figure 1):

Figure 1 Profile Layout



Choose a color for their name, messages, and alerts, and assign them a custom notification sound (Figure 2 and Figure 3):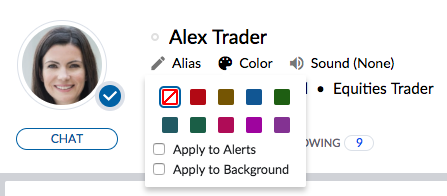 Figure 2 Color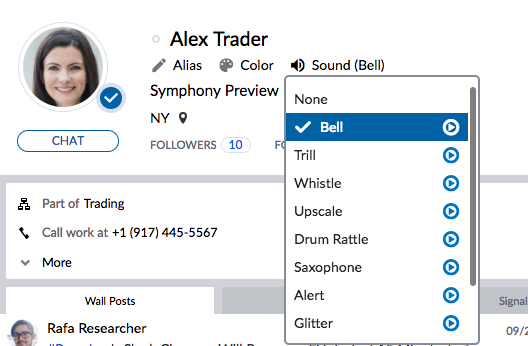 Figure 3 Notification Sound


Note: These changes will only be visible to you