Consolidate all your new messages into one live feed. Click the three-dot menu at the top of your chat list to open Activity Feed (figure 1).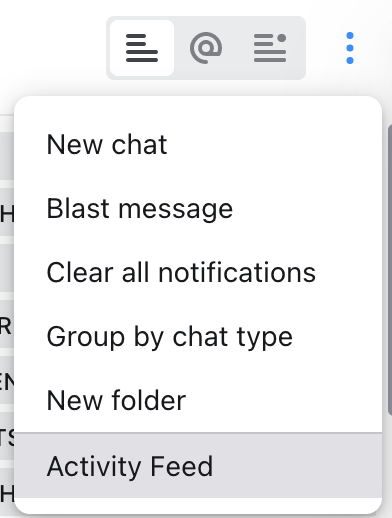 Figure 1 Open Activity Feed
Use filters to sort messages by message type or folder. Pop out your activity feed to view it in its own window.

Figure 2 Use filters to select which messages you see in your feed
Click X in the upper right to pop your activity feed back into your main window; click again to close it altogether.