Consolidate all incoming messages into one live feed. Select the three dot menu at the top of your chat list to open the Activity Feed (Figure 1):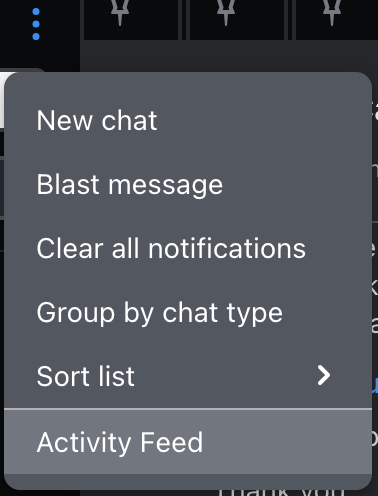 Figure 1 Activity Feed
Apply filters to display messages by Message type, Folder, Unread or sort them by recency. You can also display the room name in a separate column using the check box (Figure 2):

Figure 2 Activity Feed filters
Columns can be resized to a width of your choosing and reordered via drag and drop (Figure 3):

Figure 3 Resize and reorder columns
You can open your Activity Feed in a new window to view all its contents in one place and maximize room on your screen (Figure 4):

Figure 4 Pop out
Note: Select the X to pop the Activity Feed back into your main window.
The Activity Feed can contain messages up to a maximum of 200 messages at any one time. For each new message over the 200 limit, the oldest message is removed to make room for newer messages.
If required, you can clear the history of the Activity Feed to remove all existing messages from the Activity Feed and only read new incoming messages (Figure 5):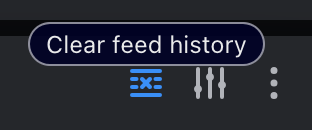 Figure 5 Clear feed history