Scroll down to see how to do this in Symphony 1.5
In Symphony 2.0:
If you cannot find what you are looking for from quick search, you can use advanced search to dive deeper.

Access advanced by clicking Go to Advanced Search or Shift + Enter in quick search (figure 1):


Figure 1 Access advanced search

Inside advanced search, see suggested chats under ALL and navigate to tabs for MESSAGES, CHATS, and PEOPLE. In each tab you can apply different filters to find what you're looking for including date of message delivery, and messages with files or links attached, and more (figure 2).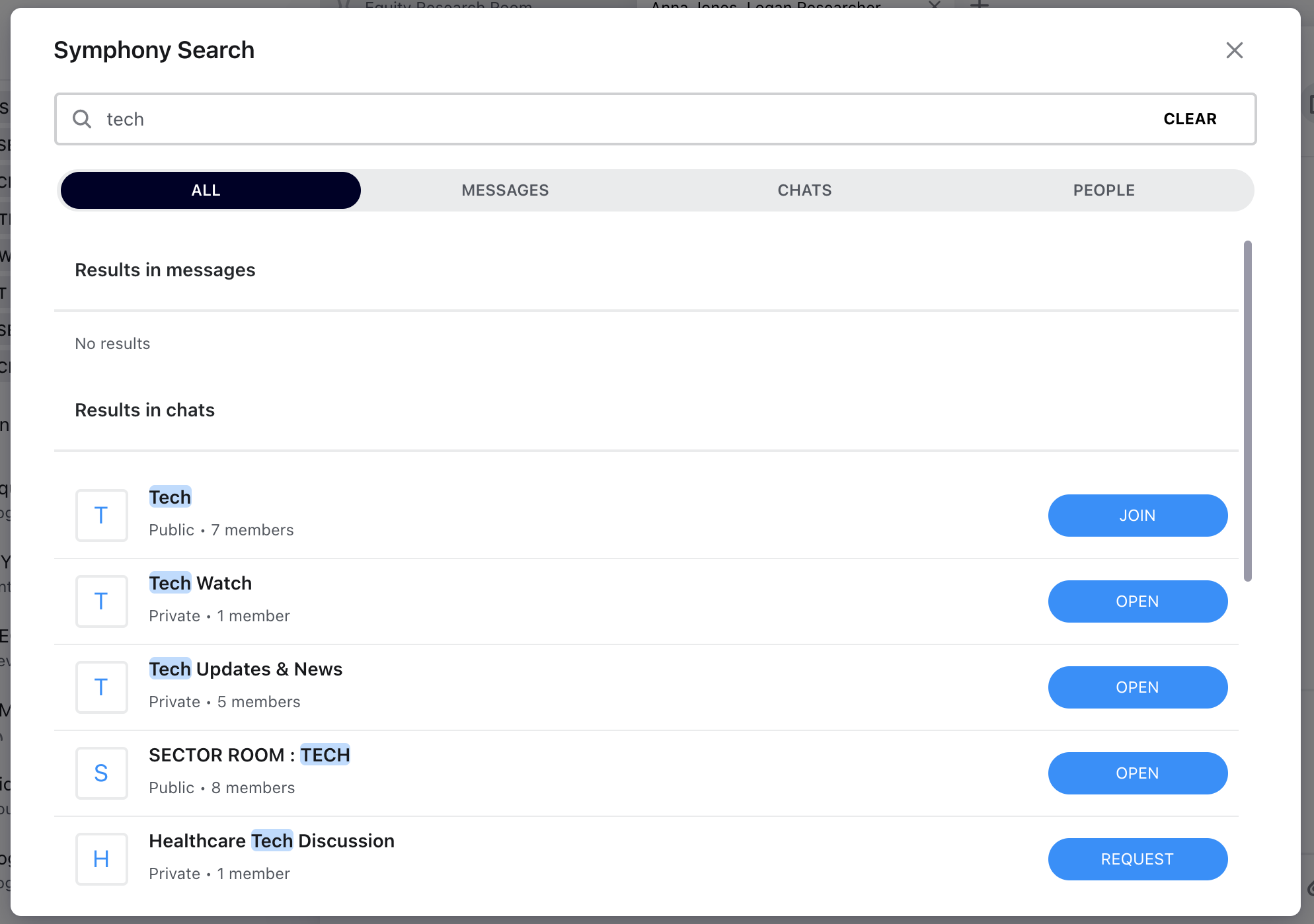 Figure 2 View tabs and filters to find what you're looking for

Once you find what you're looking for you can take actions directly from the drop down menu that appears when you hover over the result (figure 3).


Figure 3 Access the overflow menu
In Symphony 1.5 (known as global search):
Quickly find the person, message, file, or chat room you're looking for by clicking the magnifying glass at the top of the screen (Figure 1):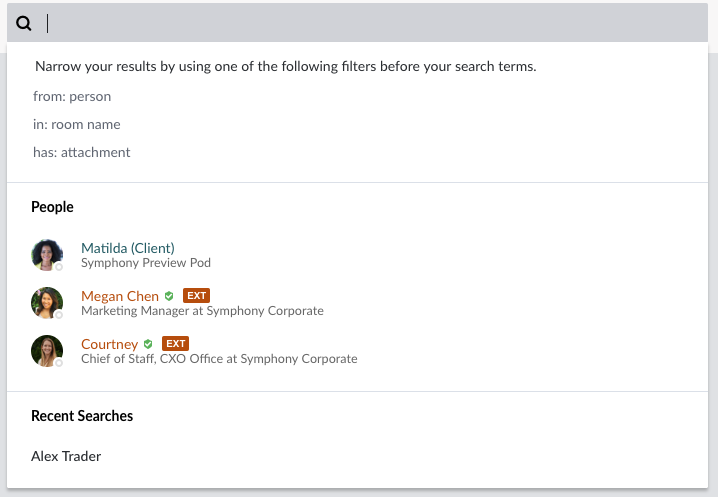 Figure 1 Global Search Bar

Narrow your search results by People, Rooms, Messages, or Wall Posts. Matching information will be displayed as you type (Figure 2):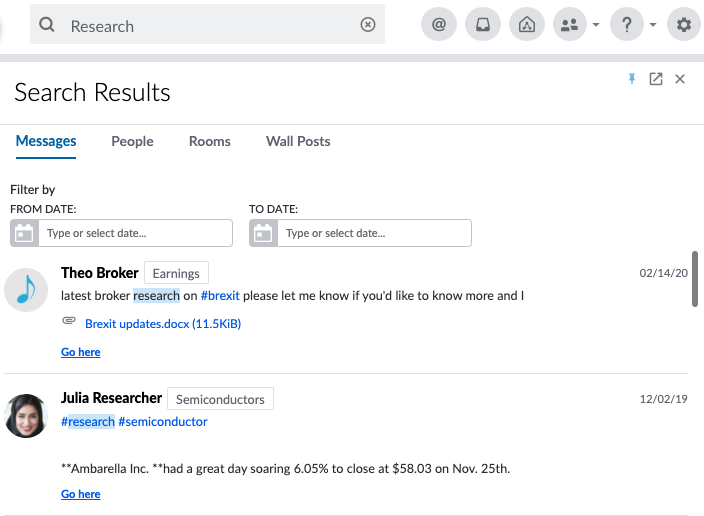 Figure 2 Search Results