Use quick search to find people and rooms speedily (Figure 1):

Figure 1 Quick search
Note: You can also open quick search with the keyboard shortcut ctrl + k (Windows) or cmd + k (Mac).
Before anything is entered, results will immediately be displayed from recent chats, frequent contacts, and recent searches (Figure 2):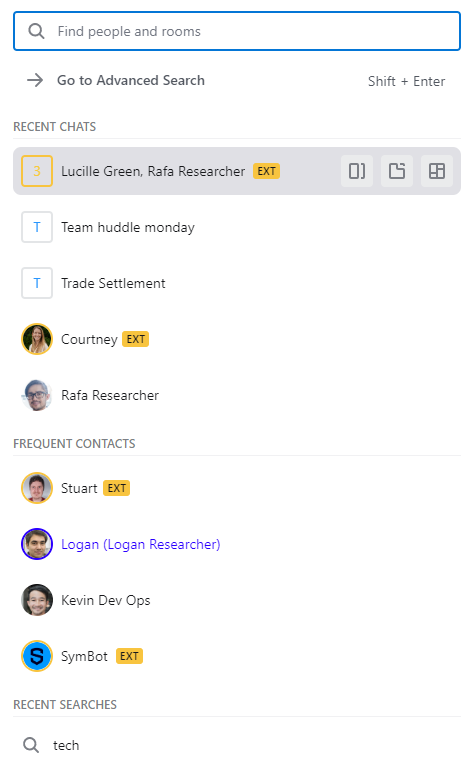 Figure 2 Quick search results
For further results, start searching for a user or a key word (Figure 3):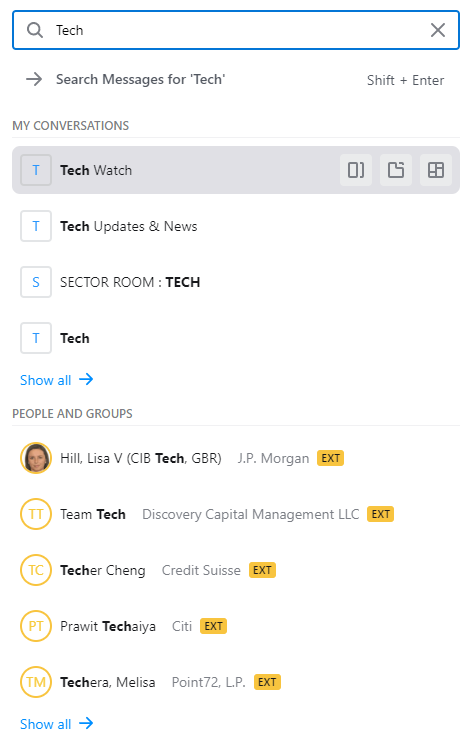 Figure 3 Search results
Hover over a search result and choose whether to open it in your current tab, a new tab, or a new workspace (Figure 4):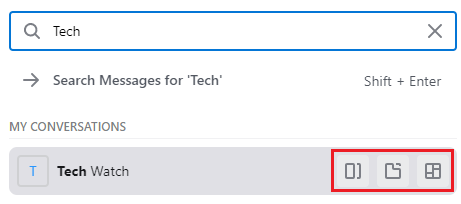 Figure 4 Chat options
Note: A more thorough search can be conducted via advanced search. Refer to the Knowledge Article found here for further information on advanced search.