If you are enabled for external communications, use Search to find and connect with people outside of your organization. Type in the name of the person you would like to connect with and hit Enter to see a list of matching names. Find the person you want to connect with and either click the Request button to the right of their name or, click their name to view their profile. Here, you can click Send Request to send them a Connection Request.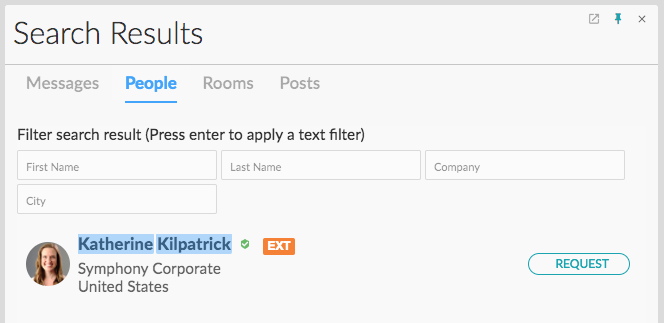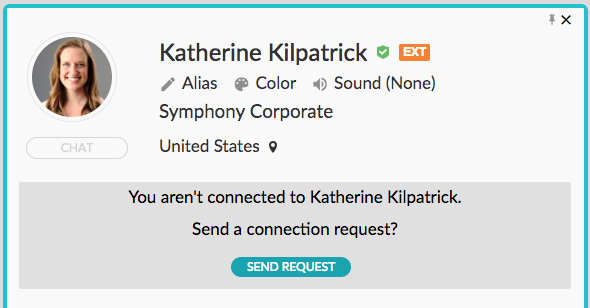 After they accept your request, you can start chatting. View all outgoing and incoming connection requests under Community icon in the top right.
If you are not able to see anyone externally or see the Community tab, then you are not enabled for external communication, and should speak to your Program Manager. If you can see other people externally but not the specific individual you're looking for, they may not be allowed to communicate externally on Symphony yet.