If your company allows external communications, use quick search to find and connect with people outside of your organization. Type in the name of the person you would like to connect with or use advanced search to see more results.
Find the person you want to connect with and select Connect to send a connection request (Figure 1):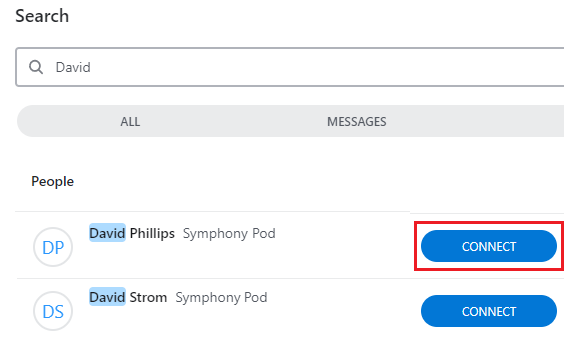 Figure 1 Connect

By selecting on their profile, you can see if your connection request has been submitted successfully as it will have a status of Pending (Figure 2):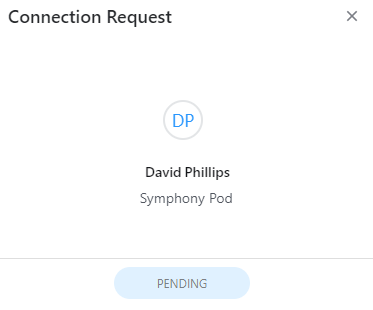 Figure 2 Connection Request status
When a user accepts your request you can start chatting. You will be notified of all connection request updates in your notifications.
Note: If you don't see external contacts in search results, you are not enabled for external communication and should contact your internal IT team.
Note: If you do see external contacts but do not see the specific individual you're looking for, that person may not be set up to communicate externally on Symphony.