External communication allows users to connect and collaborate with Symphony users outside of your company.
Enable individual users for external communication on their account under Browse Accounts, or at the company-wide level in Edit Entitlements under Company Settings (Figure 1):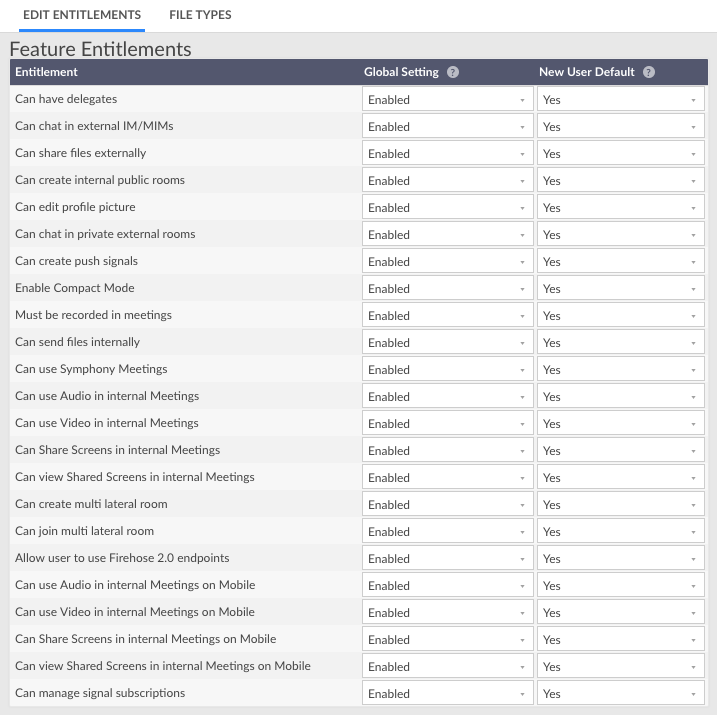 Figure 1 Edit Entitlements
Note: There is an option to set this feature by default for new/future users at both levels
Confirm any changes are saved to ensure the setting takes effect.
If a user is granted either Can chat in external IM/MIMs or Can chat in private external rooms, they will be visible in searches by external users and will also be able to search for and communicate with external users.
Note: Both participants must have external communications activated by their respective admins for this feature to work and users must first request a connection with an external user before they can communicate with them
Two additional entitlements are available for controlling external communications, Can send files externally and Require user warning for external communications, which will send a warning to users whenever they initiate external communications.
Note: Some regulated organizations will prefer to enable this feature at the user level instead