Symphony administrators can configure default company entitlements so that all users have the same consistent Symphony experience, for example all users can can share files, allow drag and drop and enable two-factor authentication etc.
Configure default company entitlements by following these steps:
1. In Symphony, select the Settings icon (Figure 1):

Figure 1 Settings
2. Select Admin Portal.
Note: This option is only available if you're a designated Administrator with Admin Portal access.
3. Select Begin Session.
Note: Session Objective and Comments are optional fields and are not required to access the Admin Portal.
4. Navigate to Edit Entitlements under the Company Settings menu and then make your choices from the Pod-Level Entitlements section (Figure 2):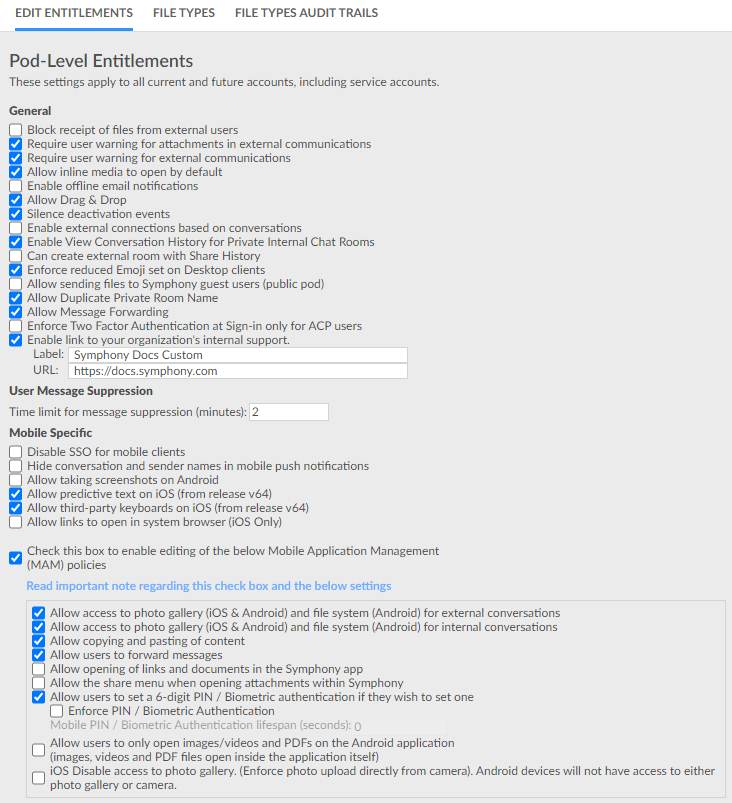 Figure 2 Pod-Level Entitlements
Scrolling down further will display the SDA (Sympony Desktop Application) Specific entitlements section which contains functionality that only applies to the SDA version of Symphony, not the browser version (Figure 3):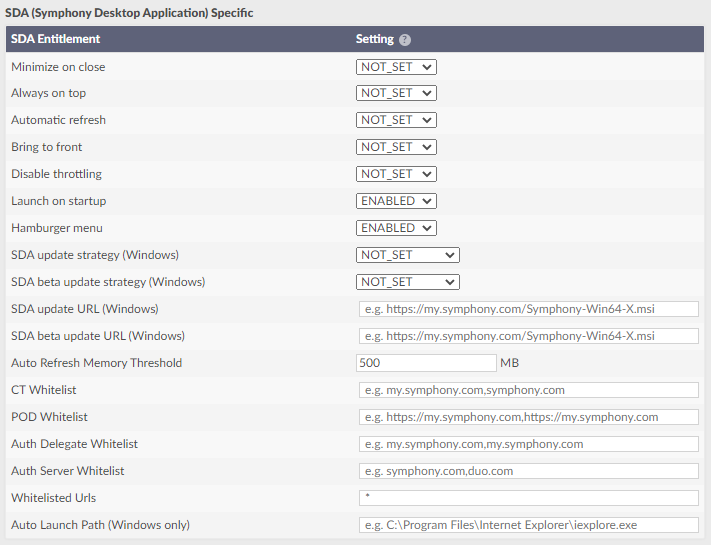 Figure 3 SDA (Sympony Desktop Application) Specific
5. Once your choices have been made, select Save (Figure 4):

Figure 4 Save
Further information on entitlements can be found here.