Workspaces enable you to conveniently group and organize your chats by allowing you to build a grid of up to 6 chats within each tab (Figure 1):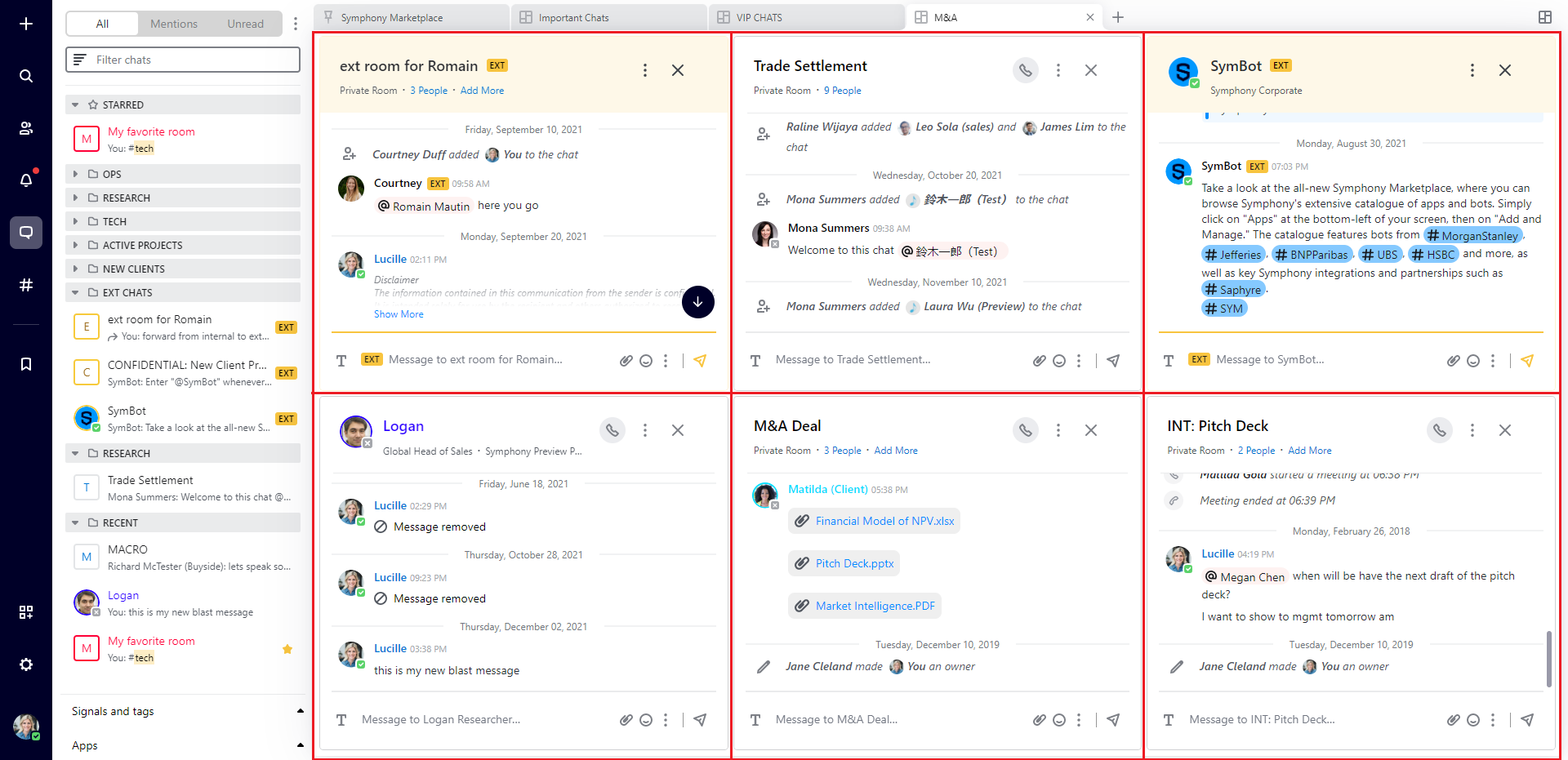 Figure 1 6 chats in 1 tab
After you add two or more chats to a tab by dragging and dropping another chat in, the tab name changes to (double-click to name) (Figure 2):

Figure 2 Double-click to save
Double click the tab and enter a name to save it (Figure 3):

Figure 3 Named tab
When you add a name, your tab becomes a workspace which you can close and reopen at any time.
Click the Workspaces icon in the upper right of the screen to view or remove your workspaces (Figure 4):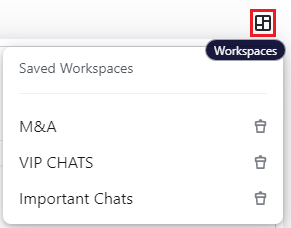 Figure 4 Saved Workspaces
When you add, remove, or rearrange chats in a workspace, the layout will save and relaunch with your changes. You can open up to 12 workspaces simultaneously and pop out individual chats from workspaces to maximize room on your screen if required.
Note: You can create and save workspaces in both modes.
Note: Workspaces do not carry over between modes.