Workspaces enable you to group and organize your chats. Easily build a grid of up to six chats within each tab. After you add two or more chats to a tab, you will see the tab name change to (double-click to name). Double click the tab and type a name (figure 1).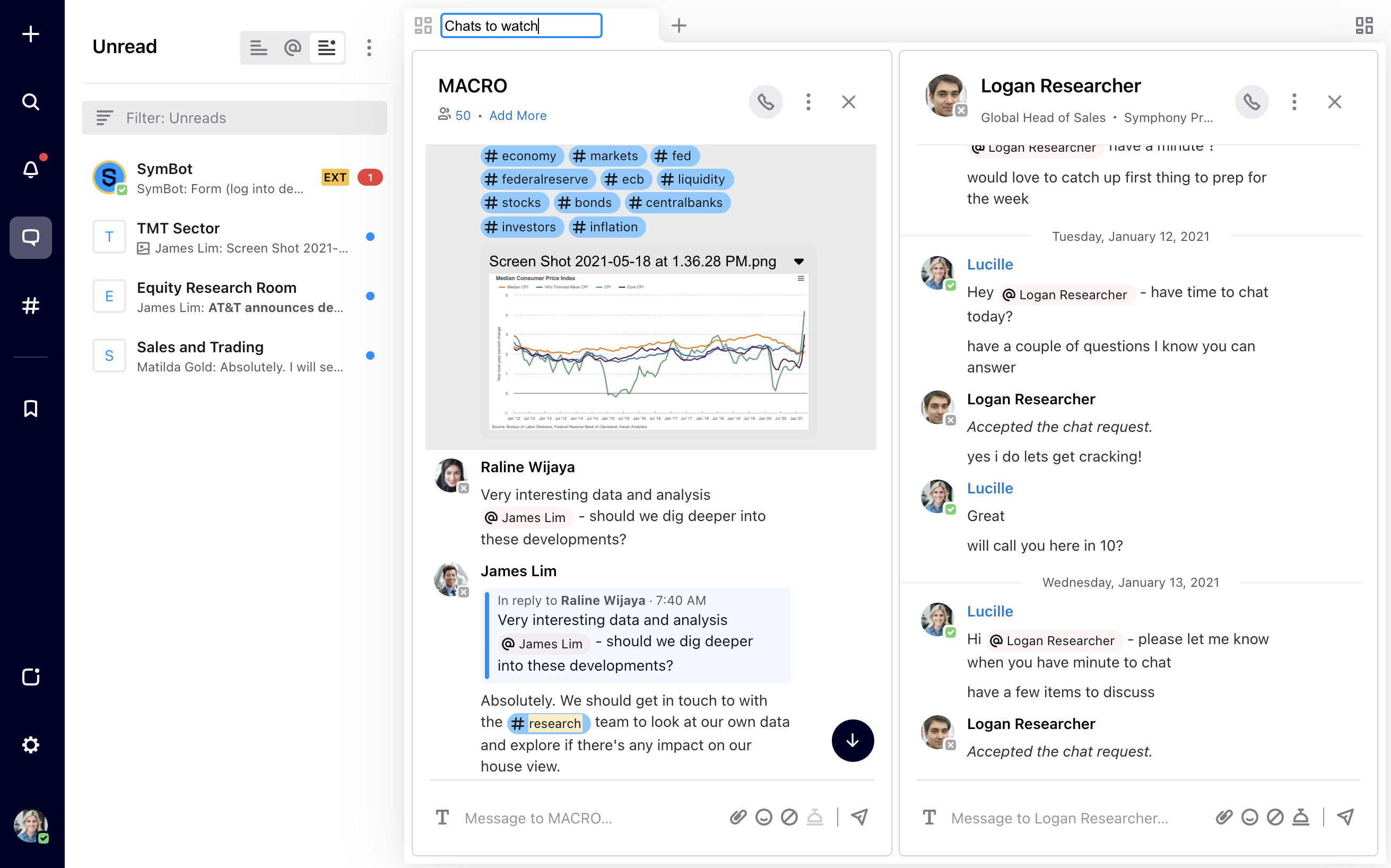 Figure 1 Double click to name a tab
When you add a name, your tab becomes a saved workspace which you can close and reopen at any time. Click the Workspaces icon in the upper right of your platform to view or remove a workspace (figure 2).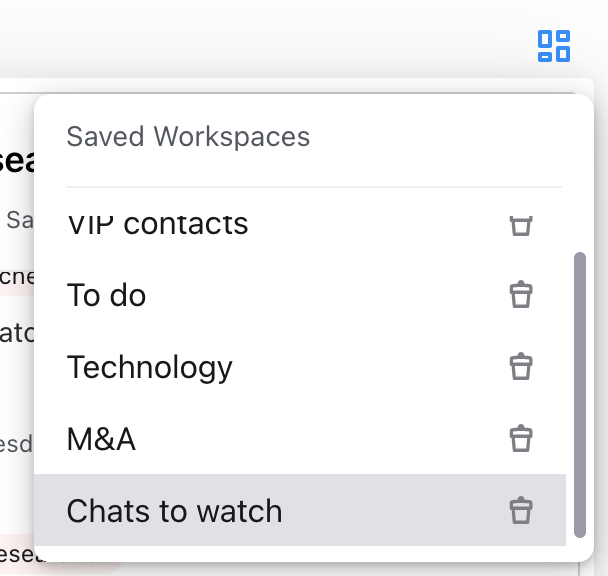 Figure 2 Open or delete a workspace
When you add, remove, or rearrange chats in a workspace, the layout will save and relaunch with your changes. You can open up to 12 workspaces and pop them out to maximize room on your screen.
Note: You can create and save workspaces in both modes, but workspaces do not carry over between the two modes. This feature is not available in Symphony 1.5