Admins and Compliance Officers can configure warning messages to be displayed when triggered by specific user actions. At this time, disclaimers activate when users communicate with someone outside of their company.
To create a disclaimer, select Disclaimer Insertion under Compliance in the left nav (Figure 1):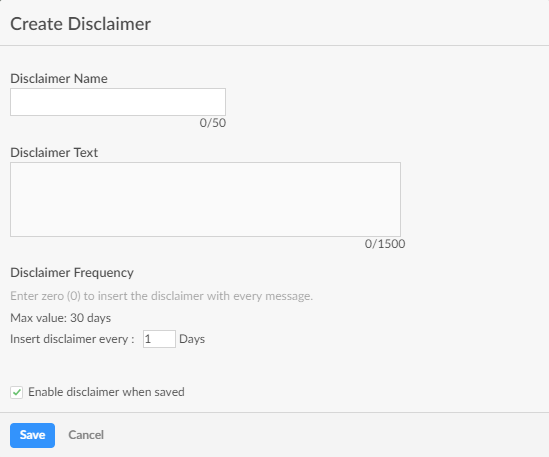 Figure 1 Disclaimers
Name your disclaimer, insert the disclaimer text, set its frequency and click Save.
Disclaimers can be set for individual users by first creating a named disclaimer and then assigning it to a specific user.
Note: Disclaimers can contain up to 1,500 characters. If you leave the disclaimer frequency set to every 0 days, users will receive the disclaimer in every message