Organizations with strict compliance and information retention policies will already have archiving infrastructure in place and Symphony can be configured to integrate with these archiving platforms.
All messaging, events and chat room data from your platform can be exported in several formats & at the frequency you configure (the default value is 24 hours) from the Content Export page (Figure 1):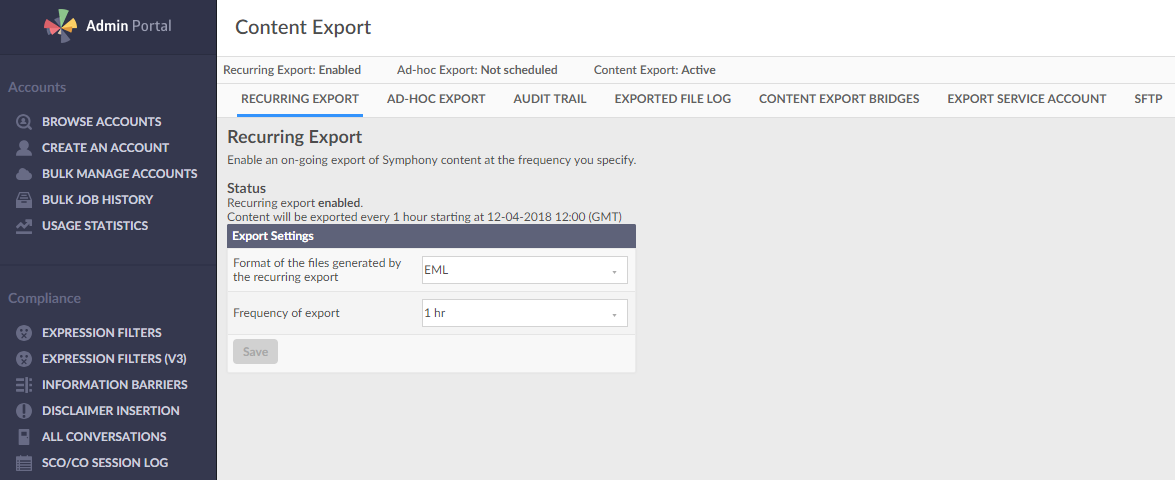 Figure 1 Context Export
You can export content in three formats: Symphony format (XML), Actiance format and EML formats.
For more information on the content export formats, please refer to the Admin Guide.