Hover over the message or attachment you want to forward and click the right arrow (Figure 1):

Figure 1 Forward
Add the people or rooms you want to forward the message to and optionally add a comment for context (Figure 2):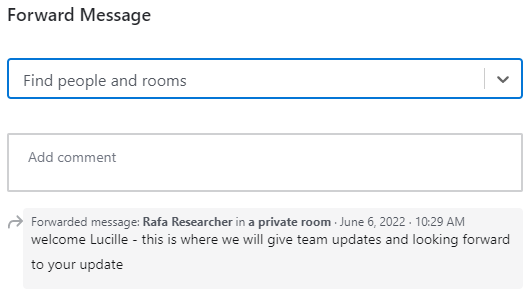 Figure 2 Forward Message
Note: Forwarded messages appear in the chats they are sent to with a grey background.
Click Send (Figure 3):

Figure 3 Send
Note: Room owners can choose to disable message forwarding. Refer to the Knowledge Article found here for further information on disabling message forwarding.