In addition to the new message notification in the WeChat mini app, the app will also identify and display the number of unread messages just as on the main Symphony user interface (UI).
On the main chat list, the user will see a blue dot above the conversation with a new message (Figure 1):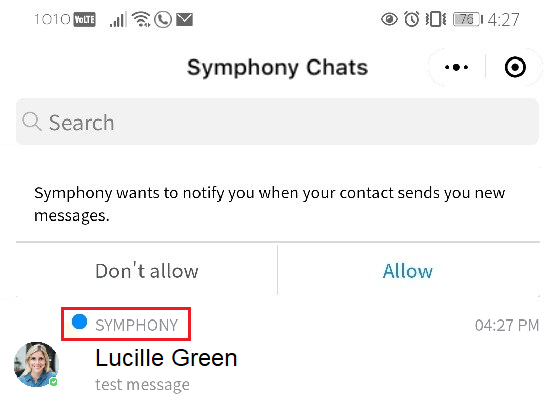 Figure 1 Blue dot
When the user selects the conversation, they will see an Unread Messages section (Figure 2):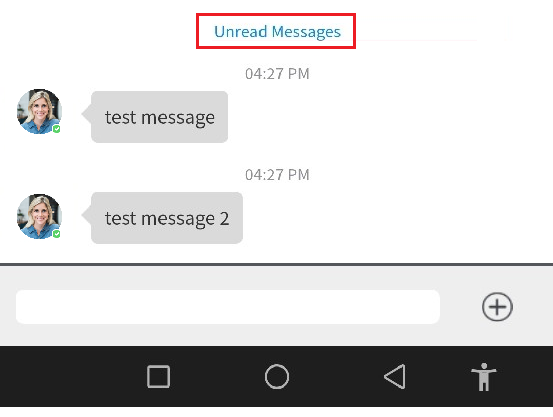 Figure 2 Unread Messages
Note: Messages are displayed as unread for 3 seconds, then will be marked as read.
When the user returns to the main conversation list, the blue dot in Figure 1 will be cleared, indicating there are no new unread messages.
Full details on WeChat Connect can be found below:
If you require further assistance on WeChat Connect, please contact the Symphony Support team at support@symphony.com