Organize your communication with contacts using workspaces, tabs, and pinned chats.
Symphony's tab feature works like an internet browser – you can open multiple chats in one or more tabs and then quickly switch between conversations.
Open up to 12 tabs with up to 6 chats each

Drag and drop chats to open them side by side or into a grid

Name tabs to save them as

workspaces
When you open two or more chats inside of a tab, you can name the tab (two or more chats in a tab constitutes a "workspace"), allowing you to close and relaunch the named tab any time via the Saved workspaces icon in the upper right. You can update the chats in your workspace, change the layout, or pop it out (Figure 1):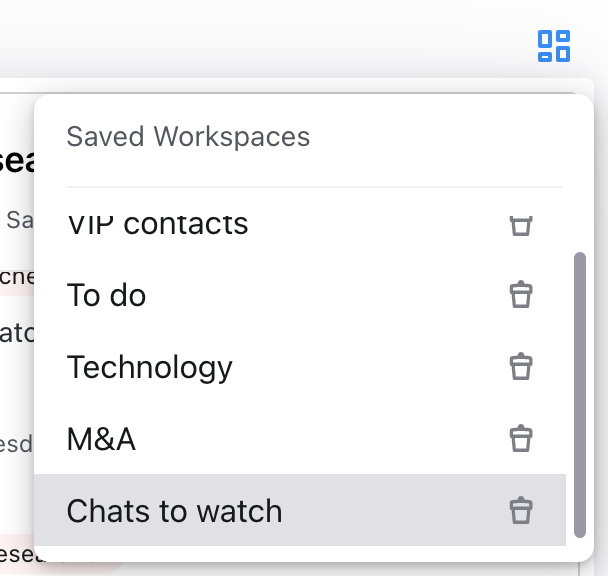 Figure 1 Saved workspaces
Rearrange your grid by clicking the three-dot menu on any chat and Edit grid layout. From there, use the arrows to rearrange your chats in the tab and click Save when complete (Figure 2):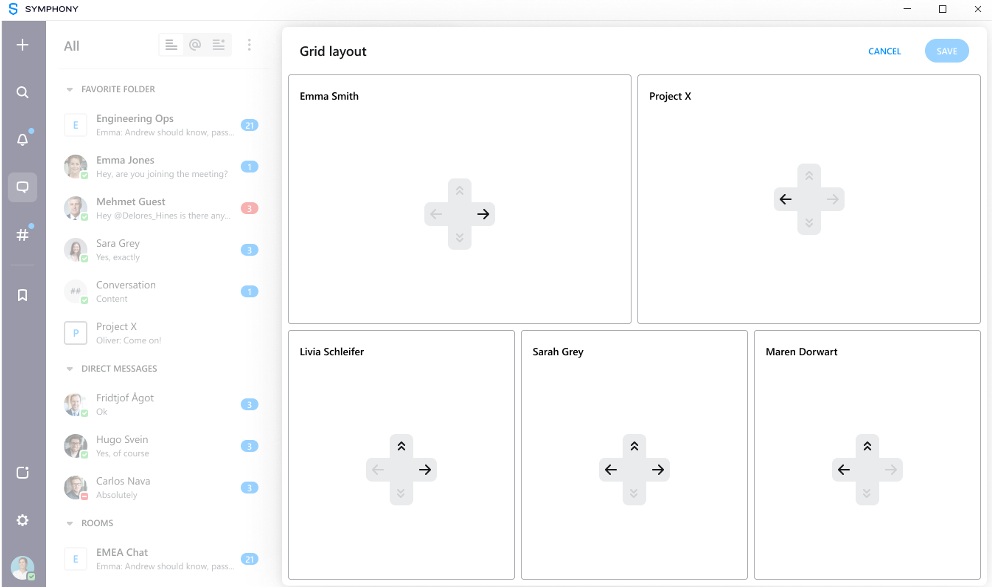 Figure 2 Rearrange your grid
Chats will stay in place as you drag them into the grid. You can, however, pin a chat as well hover over the left corner of your chat and click the pin icon (Figure 3). Unpin any chat by clicking the pin icon again. Note this is only available in Capital Markets mode for now but will be available in Essential Collaboration mode soon.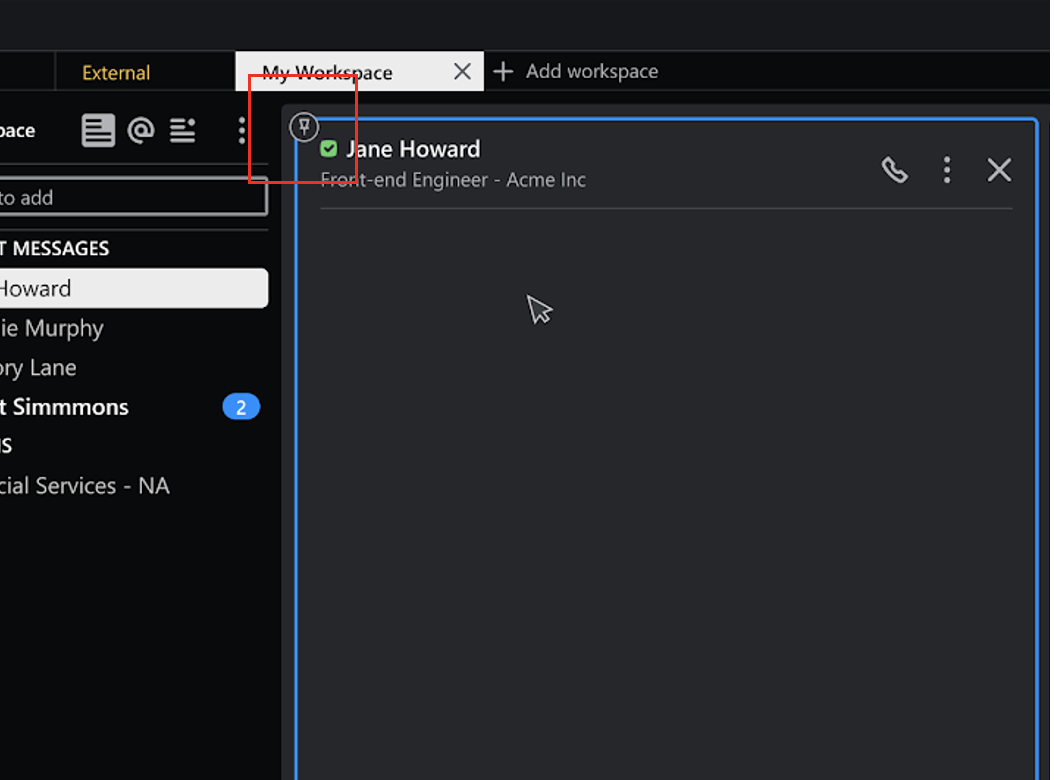 Figure 3 Pin chats to your grid