Manage your chat layout by using tabs, workspaces and pinned chats.
Symphony tabs work like an internet browser. You can open multiple chats in one or more tabs and then quickly switch between conversations:
Open up to 12 tabs with up to 6 chats in each tab.

Drag and drop chats to open them side by side or into a grid.
You can then name tabs and save them as workspaces and re-open them when you need to.
Rearrange your grid layout by clicking the three dot menu on any chat and click Edit grid layout (Figure 1):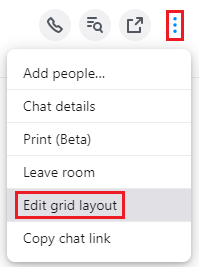 Figure 1 Edit grid layout
From there, use the arrows to rearrange the chats as desired and click Save when complete (Figure 2):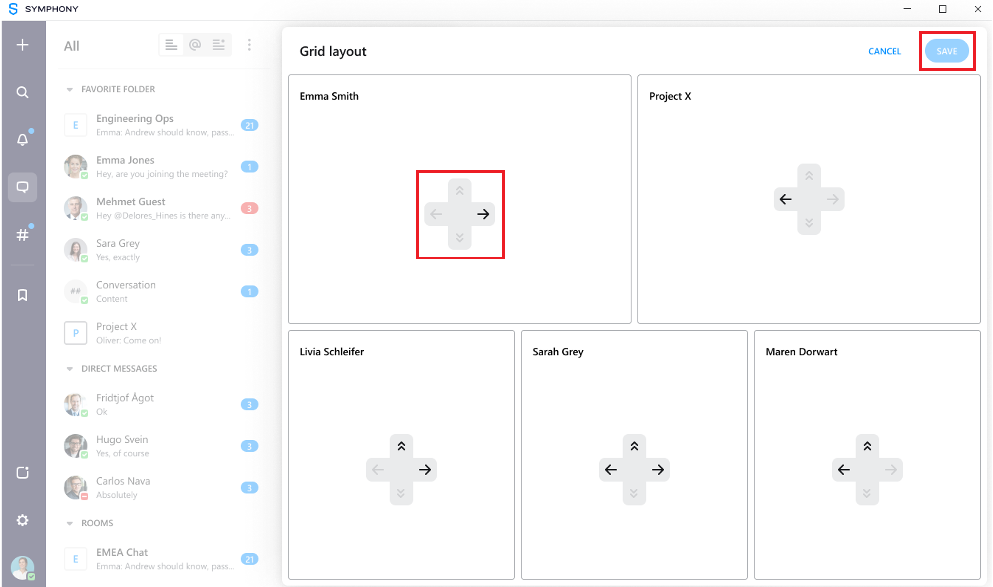 Figure 2 Rearrange your grid
Important chats can be pinned so they are not automatically closed when another chat is opened. Pin a chat by hovering over the left corner of a chat and clicking the pin icon (Figure 3):

Figure 3 Pin
Chats can be unpinned by clicking the icon again (Figure 4):

Figure 4 Unpin