Click + and Wall Post. After you've written a message, click Post (Figure 1):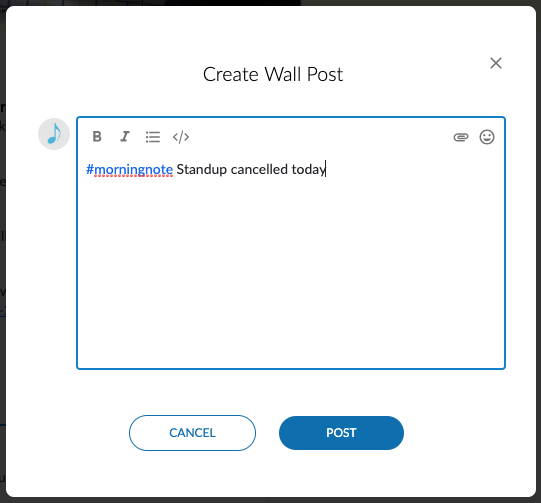 Figure 1 Compose a wall post
Anyone who follows you or views your profile can see your wall. Click on your name in the top left to access your wall on the first tab of your profile. You can delete, like, share, or bookmark your posts, as well as posts from your colleagues.

Figure 2 Actions for wall posts