Use the quick filter to find specific chats, inside or outside a folder. As you type, your chat list will reveal matching chats. If a chat appears in a folder, click to expand the folder and open the chat.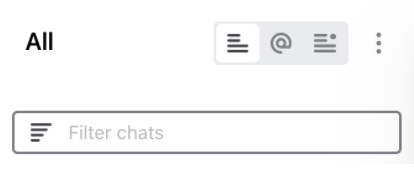 Figure 1 Type to filter your chat list

Note: In Capital Markets mode, quick filter is available in the All and External workspaces only.