Click + in the top left of the screen and type the names of the contacts you wish to include (figure 1):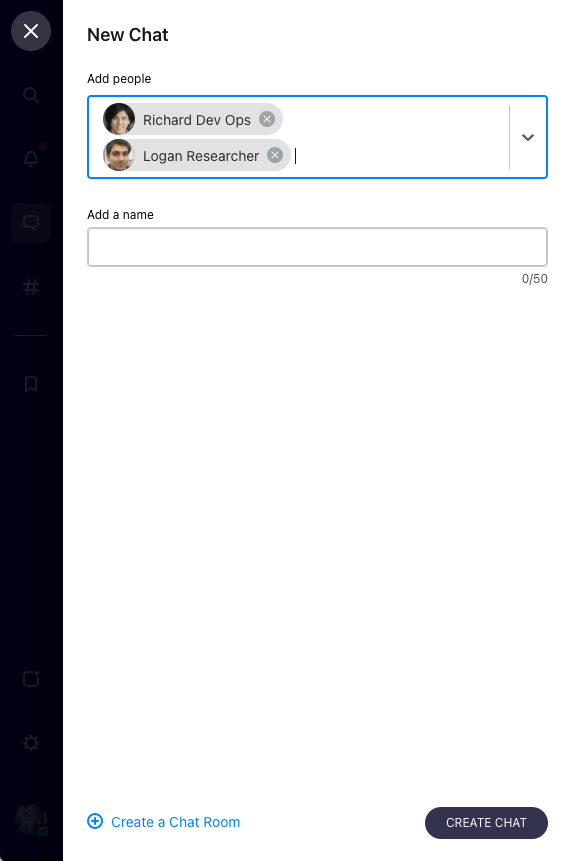 Figure 1 Add members
From here, you can start a 1:1 or group chat, or add a name to create a chat room. Note, in Symphony 2.0, you can turn a group chat into a chat room at a later time.
As you type a chat room name, additional fields and settings will be displayed to help you create your chat as quickly as possible (figure 2):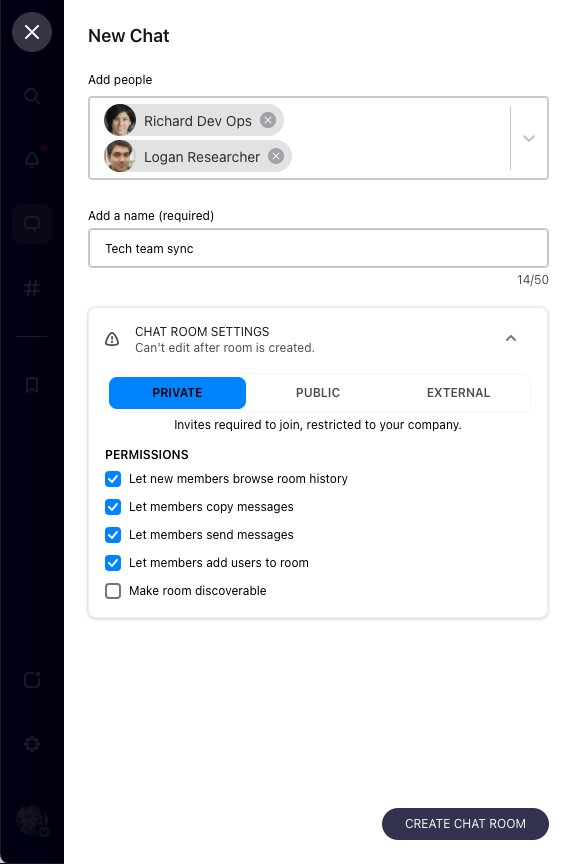 Figure 2 Add a name to reveal room settings

Choose your settings and click Create Chat Room to open your new chat room.