If you forget your Cloud9 password, select Forgot Password? from the login screen (Figure 1):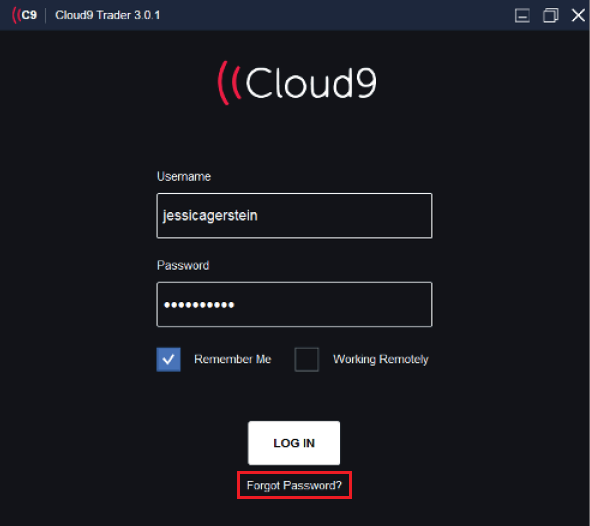 Figure 1 Forgot Password?
A second window will be displayed. Enter your Username and email then select Submit (Figure 2):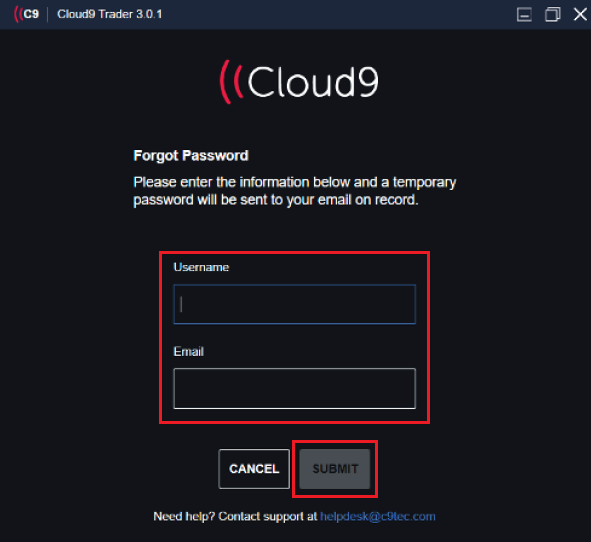 Figure 2 Submit
You will receive a temporary password via email. Upon login with the temporary password you will be prompted to create a new password to use for future logins.