It is easy to add an existing connection to your C9 layout. All existing connections, whether old or new, are available for users to add and remove at any time through the C9 Community window.
From the Connections tab, find the connection you want to add. You can scroll or use the Search bar. Select the line to highlight and see more information about the line in the bottom panel. Select the page where you would like the connection to appear to add the connection. Highlight the connection and select delete for any connections you do not want on your layout (Figure 1):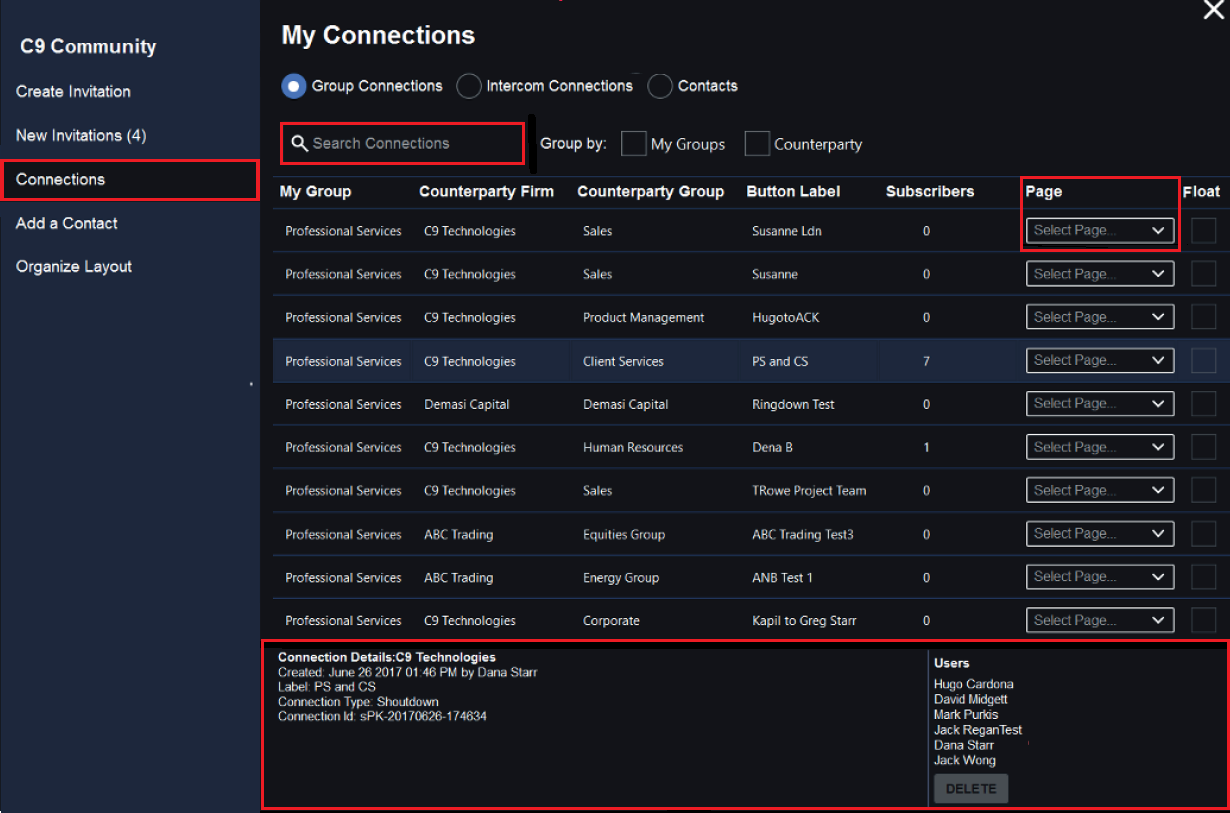 Figure 1 My Connections
Note: You can do this for both group connections and intercom connections.
Note: All other users on the connection are displayed under the Users section.
Note: If a page is checked, that connection is on your layout.