Shout Down, Intercom and Hoot buttons can be configured for either Latching or Momentary on the CloudHub.
Latching will open the microphone on the first press of the button and will not close the microphone until the button is pressed a second time.
Momentary will open the microphone when pressed and held, then close the microphone when the button is released.
To configure Latching or Momentary, right-click the button, select Advanced Settings then select Momentary or Latching from Button Behavior (Figure 1):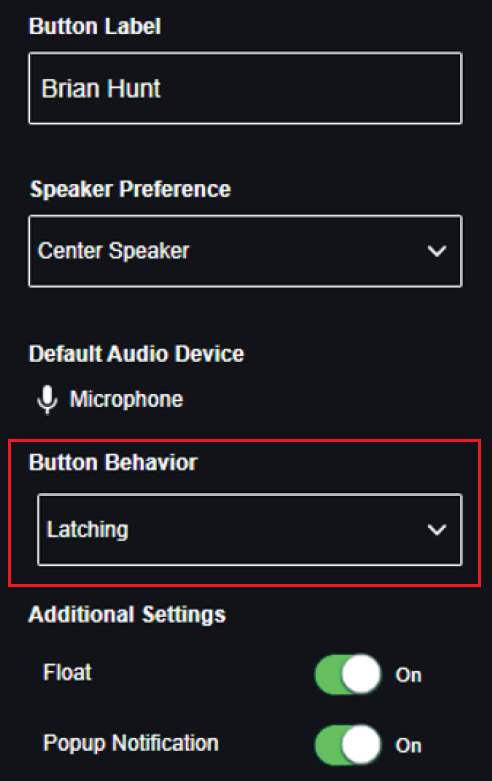 Figure 1 Button Behavior