SymBot helps users subscribe to Symphony events and news, find a list of firms currently present on Symphony and get help using the platform. If you are enabled to chat externally on Symphony, simply connect with the bot to get started:
Search for

SymBot

in the Global Search Bar (Symbot will be listed as an external user).

Send a connection request to the bot to automatically connect.
SymBot will send you a message with guidance on how to leverage the bot.
You are now ready to receive updates and use the admin support functionality!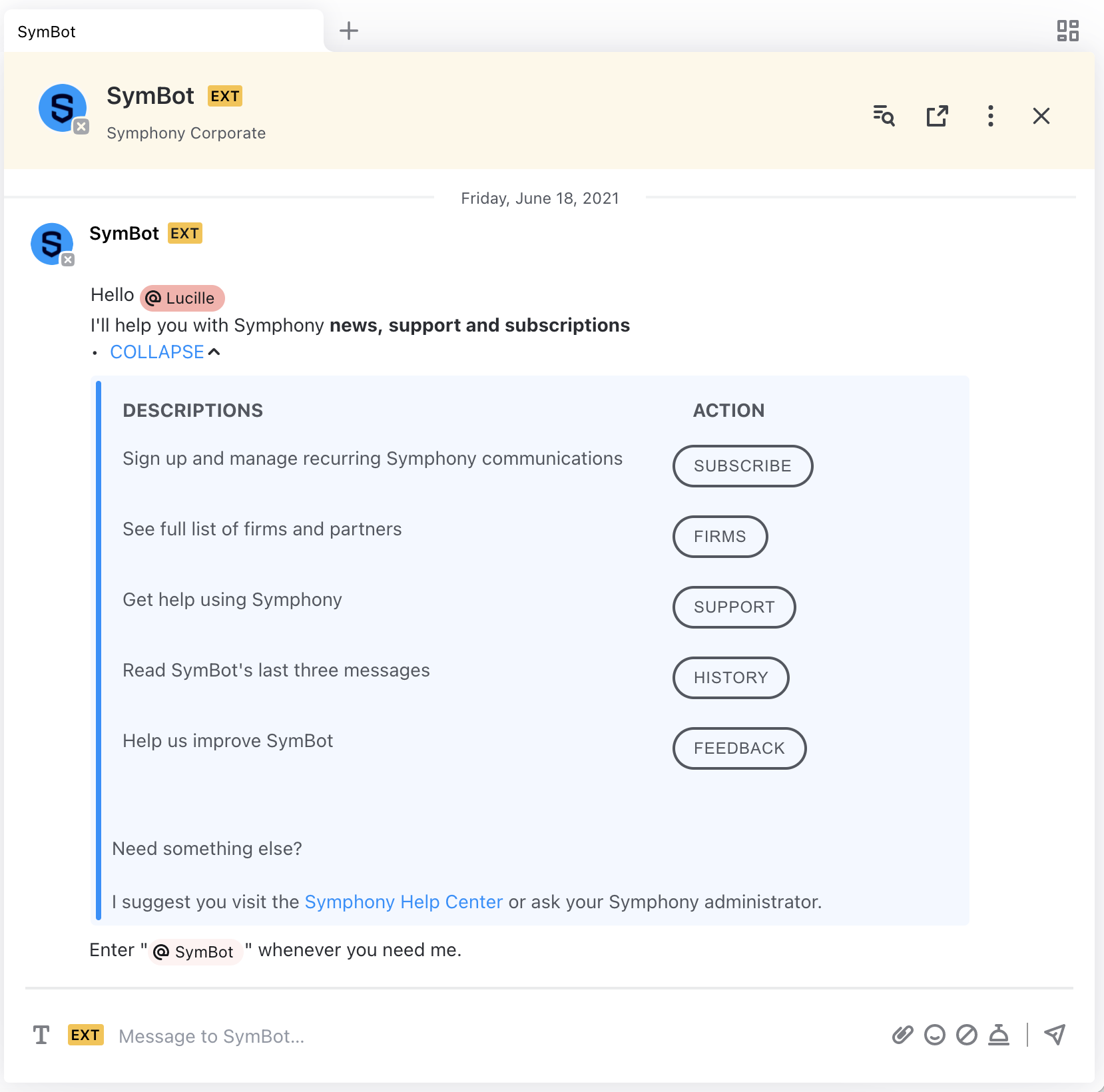 Figure 1 SymBot
Once connected, you can choose what you'd like to subscribe to from the bot. Write @SymBot in a 1-1 chat, then click Subscriptions from the menu displayed. Select your subscription choices and hit Submit. The content for subscription includes:


Events and Training (Symphony webinars, user training, tips, and resources).

Community News (Community and product announcements, bots, and workflows).

Developer Updates (Developer resources, training and events).


Figure 2 Subscriptions
You can also click on Firms to search for other firms and partners on Symphony and click on Feedback to submit feedback on the bot at any time.
And there's more! Click on Support to search through Symphony's Help Center directly in a chat with the bot. Select a topic from the list or type in a keyword to access Knowledge Articles for your specific question: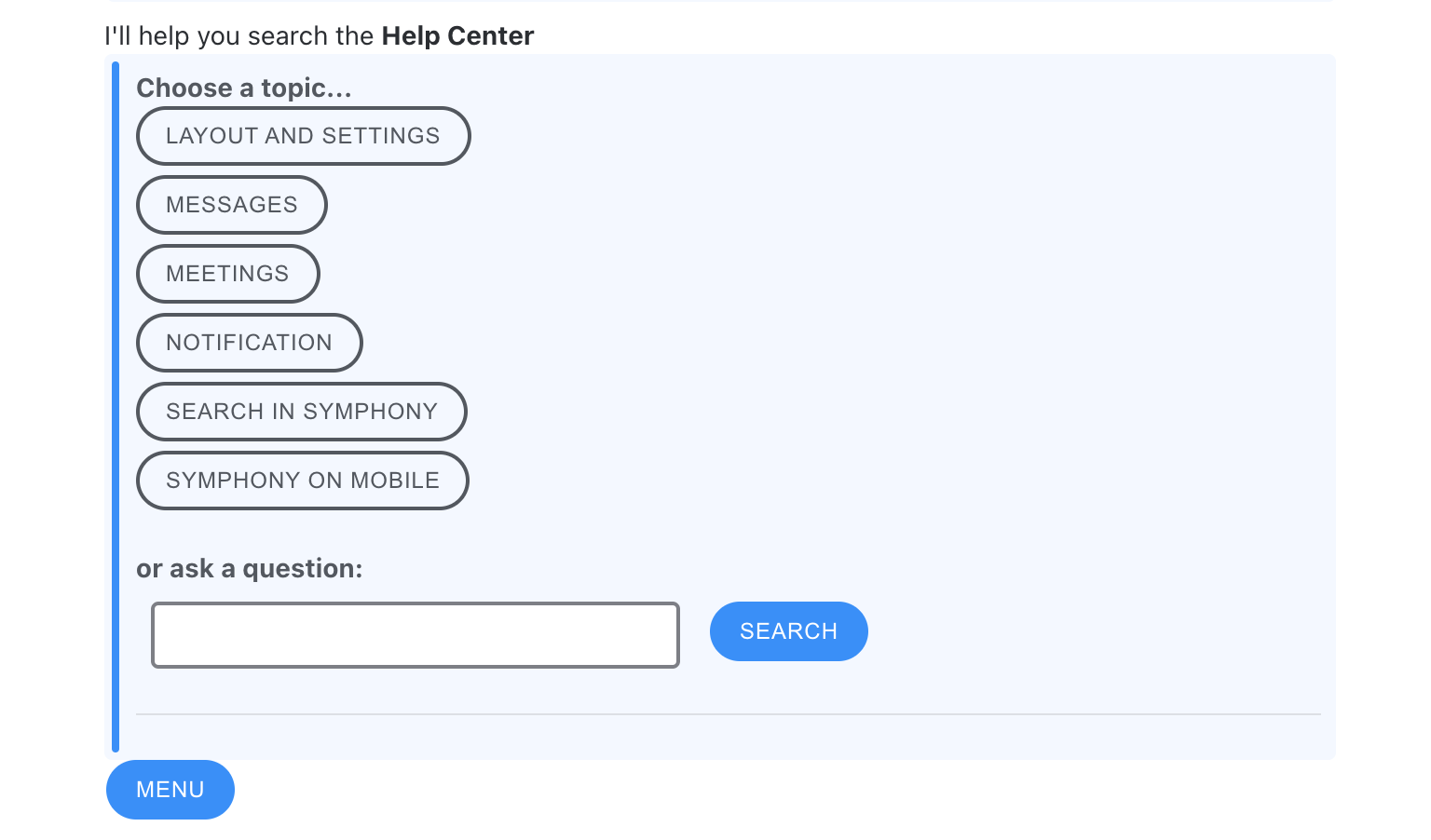 Figure 3 Support
Additionally, authorized support contacts for Symphony can use SymBot to create a ticket, manage users and list different types of ticket:

Figure 4 Authorized support contact functionality
If you require further assistance with SymBot, please contact the Symphony Support team at support@symphony.com