Customize your notifications
Go to Settings in your bottom nav. Tap Notifications and enable or select the type of push notifications you would like to receive for IMs, rooms, @mentions, posts and signals (Figure 1):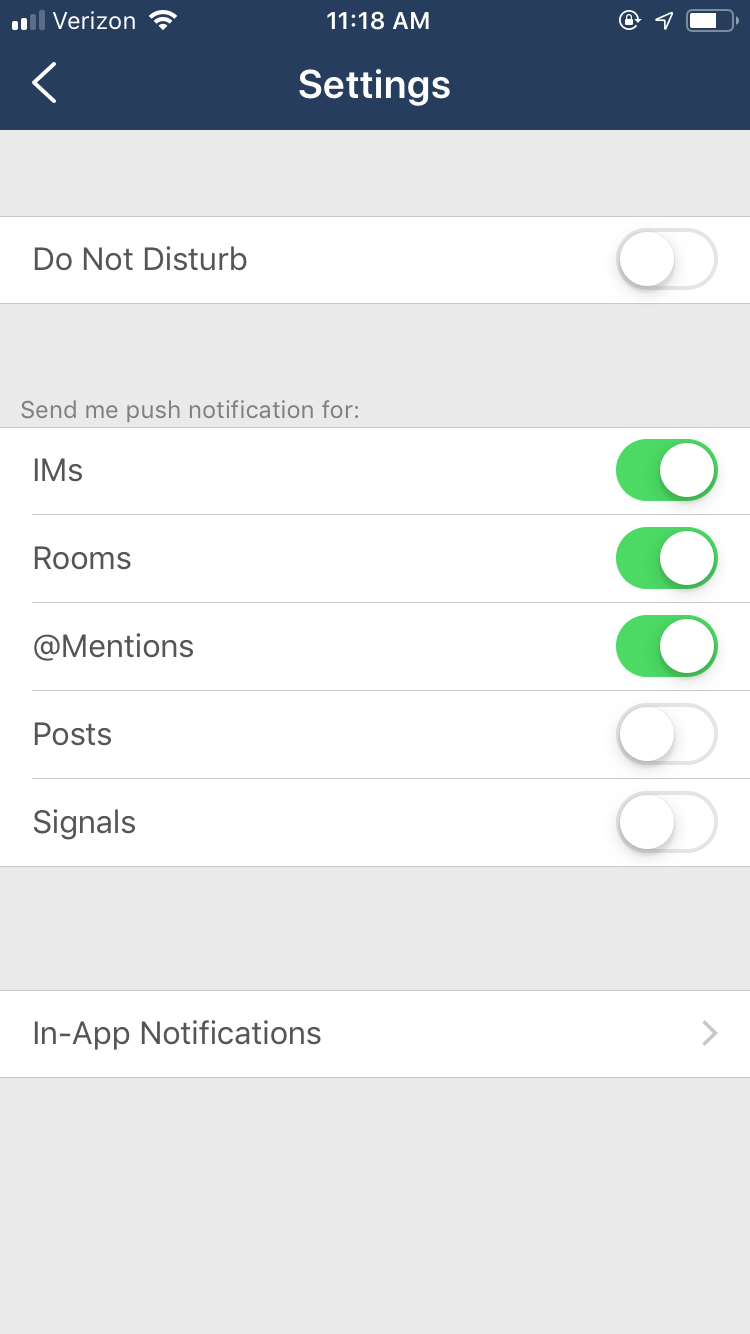 Figure 1 Notifications


You can also customize your sound and vibration notifications or turn on Do Not Disturb (Figure 2):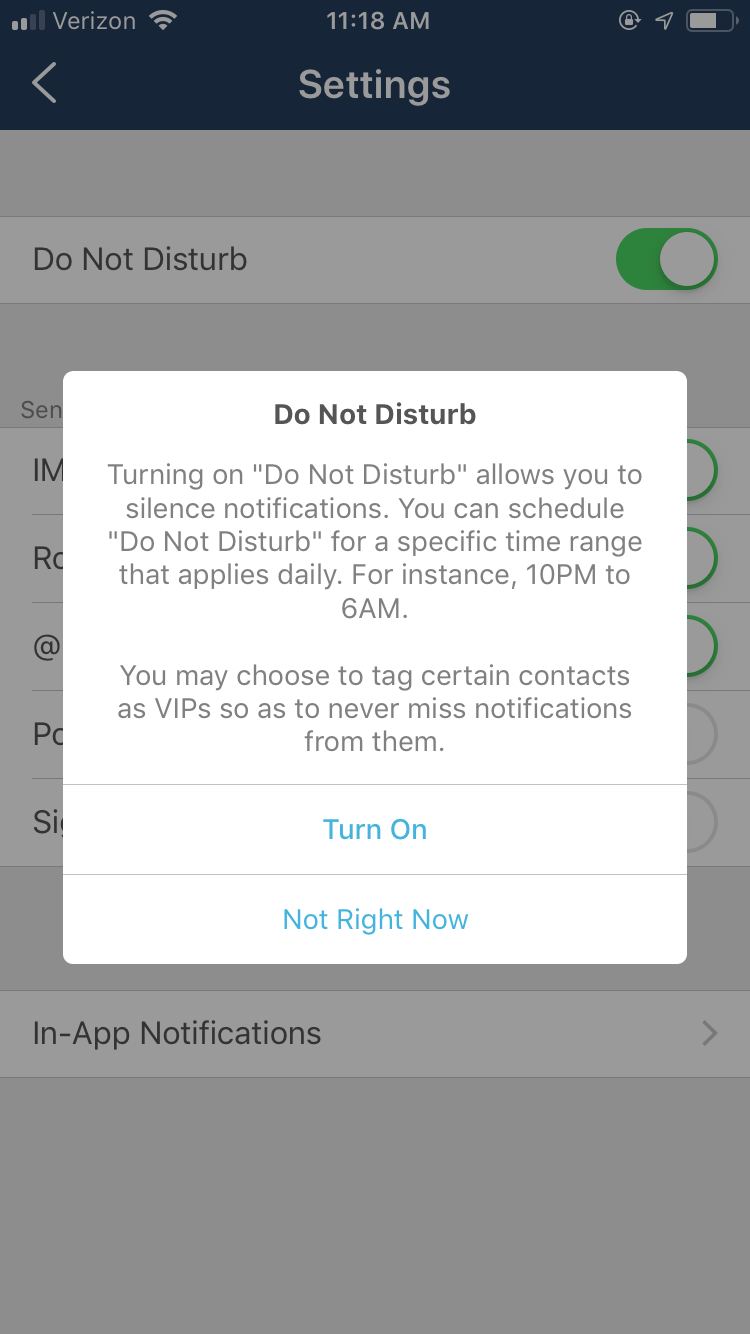 Figure 2 Do Not Disturb


Note: The Do Not Disturb setting allows you to mute all push notifications


You can schedule your downtime by turning on Schedule Do Not Disturb. You can also add contacts to your VIP List, meaning you will still receive push notifications when they contact you, even if you've turned on Do Not Disturb (Figure 3):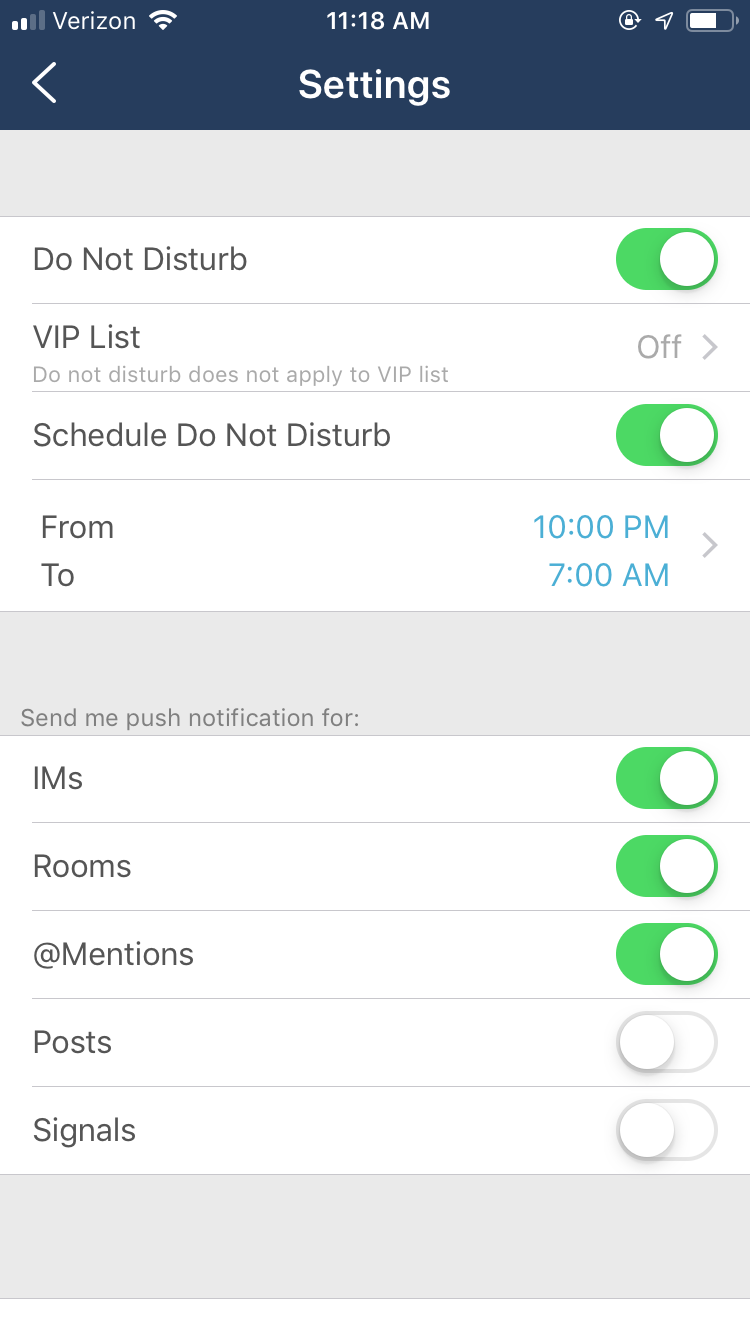 Figure 3 VIP List
@Mentions
Get someone's attention by tagging them with an @mention. To tag someone, type @ before the person's name. Matching names will display as you type. Select the name you want to tag from the list and the name will turn blue (Figure 4):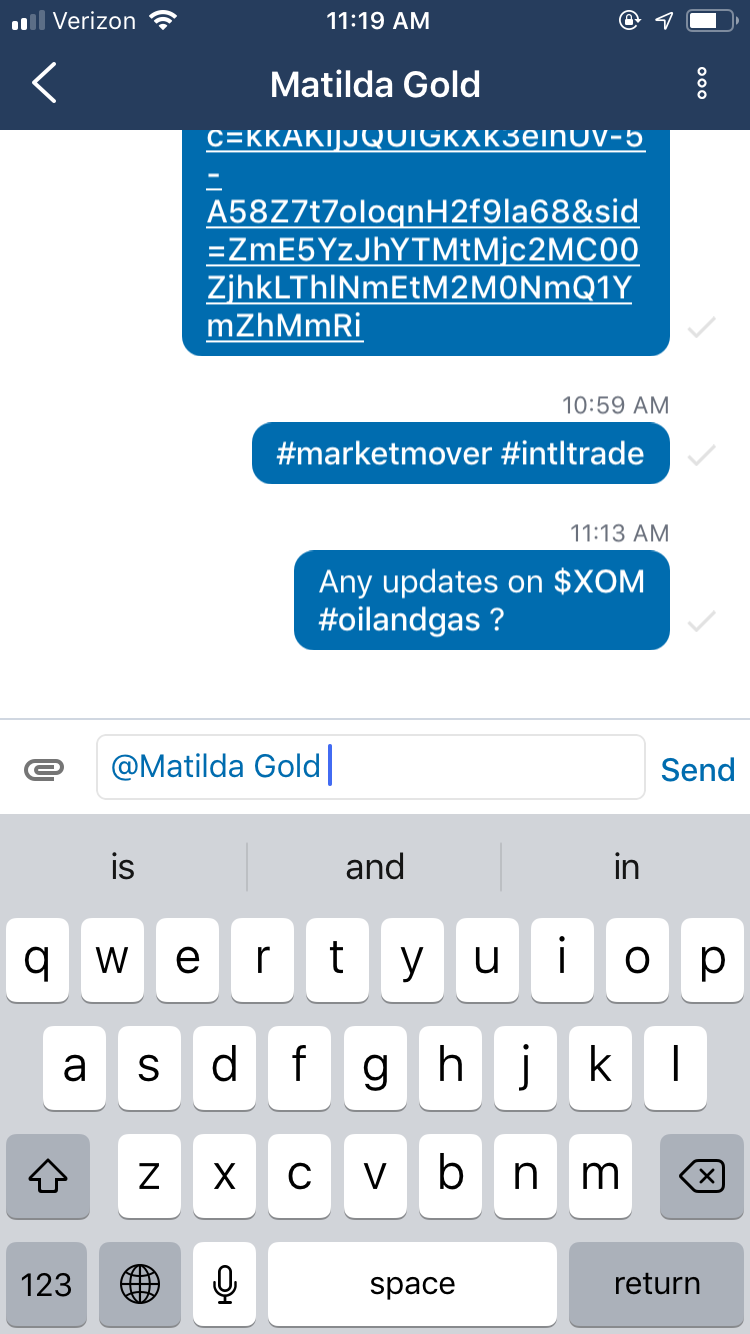 Figure 4 @mention


When you send your message, the person you @mentioned will receive an alert in their bottom navigation panel under Notifications (third tab). Likewise, if someone @mentions you, it will appear in your Notifications (Figure 5):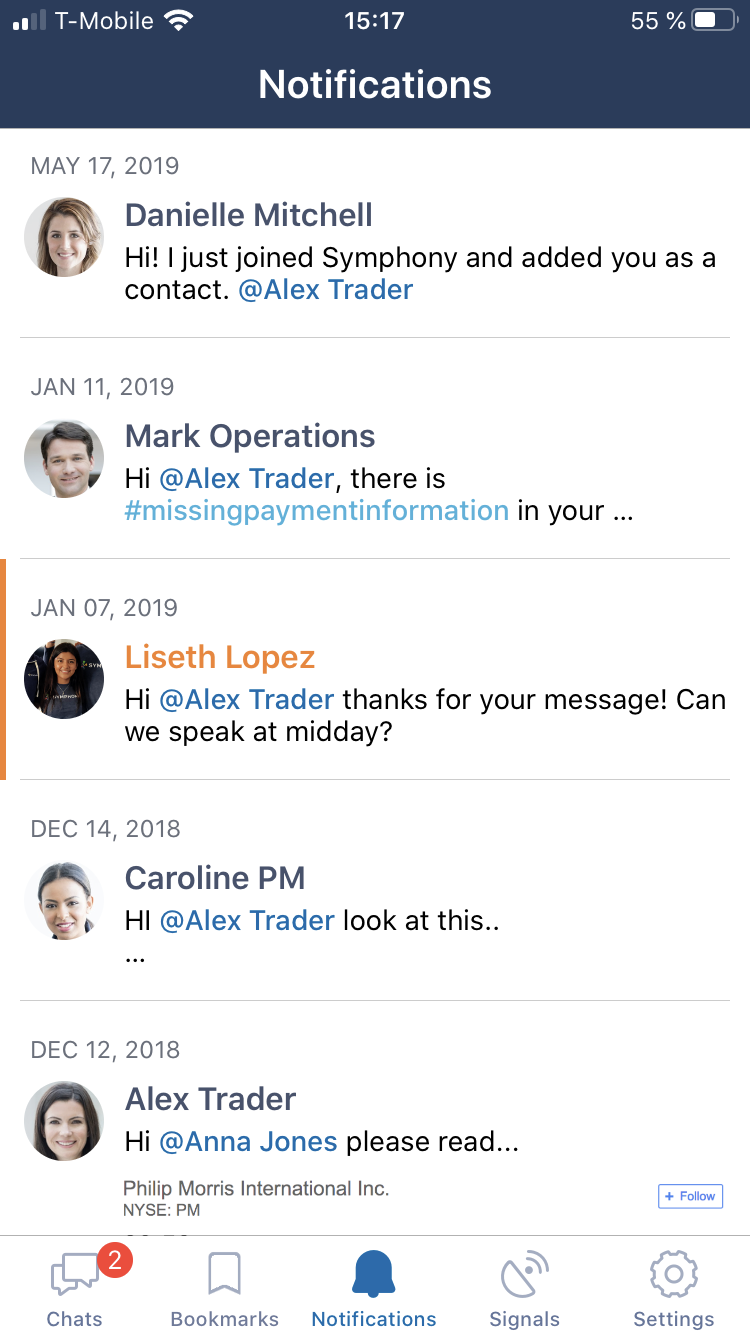 Figure 5 Notifications


Tap the notification to go to the original message where it was posted.