Amenity offers different NLP models on a variety of data sources. A configuration of an NLP model and data source is called a Subscription.
The Insights Platform allows users to change the Subscription that they are using on their watchlist.
Note: Subscriptions are account specific based on your irganization contract with Amenity. If you are interested in other type of NLP models/document types, please contact us via amenitysupport@symphony.com or the intercom chat.
To change the Subscription, select the highlighted box in the Insights Platform (Figure 1):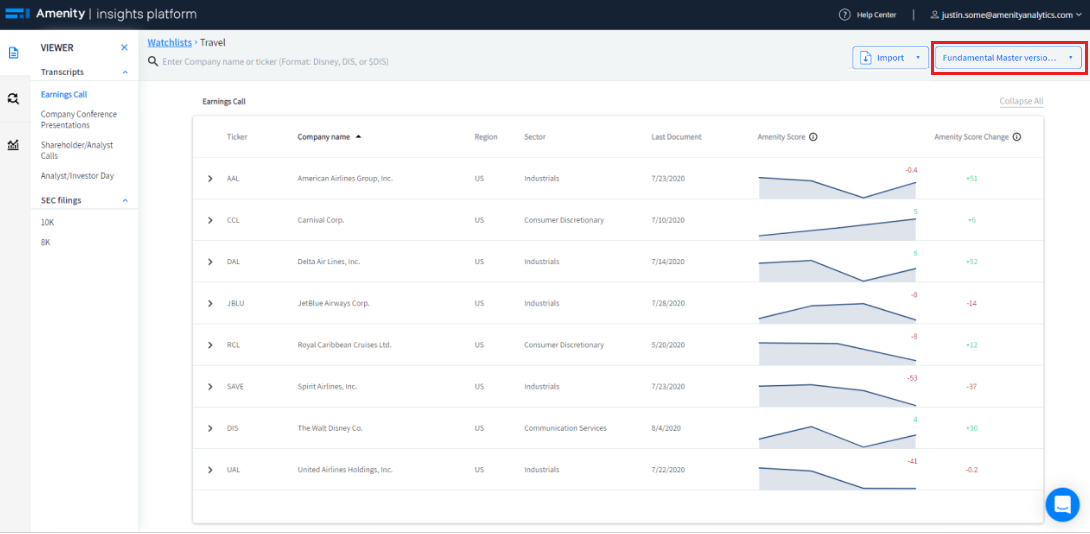 Figure 1 Insights Platform
This drop down menu displays a list of Subscriptions available for your account (Figure 2):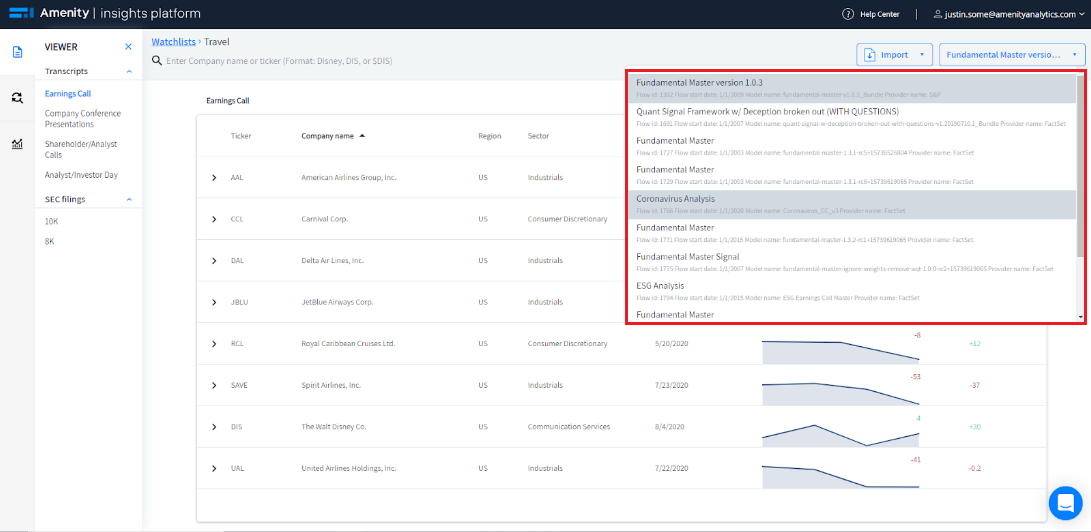 Figure 2 Available Subscriptions
Once a Subscription is selected, it will update the list of documents type available under this Subscription and will also impact your Watchlist so only relevant companies will be available (Figure 3):
Figure 3 Updated Watchlist