When you first enter the Admin Portal, you'll enter the Browse Accounts page (Figure 1):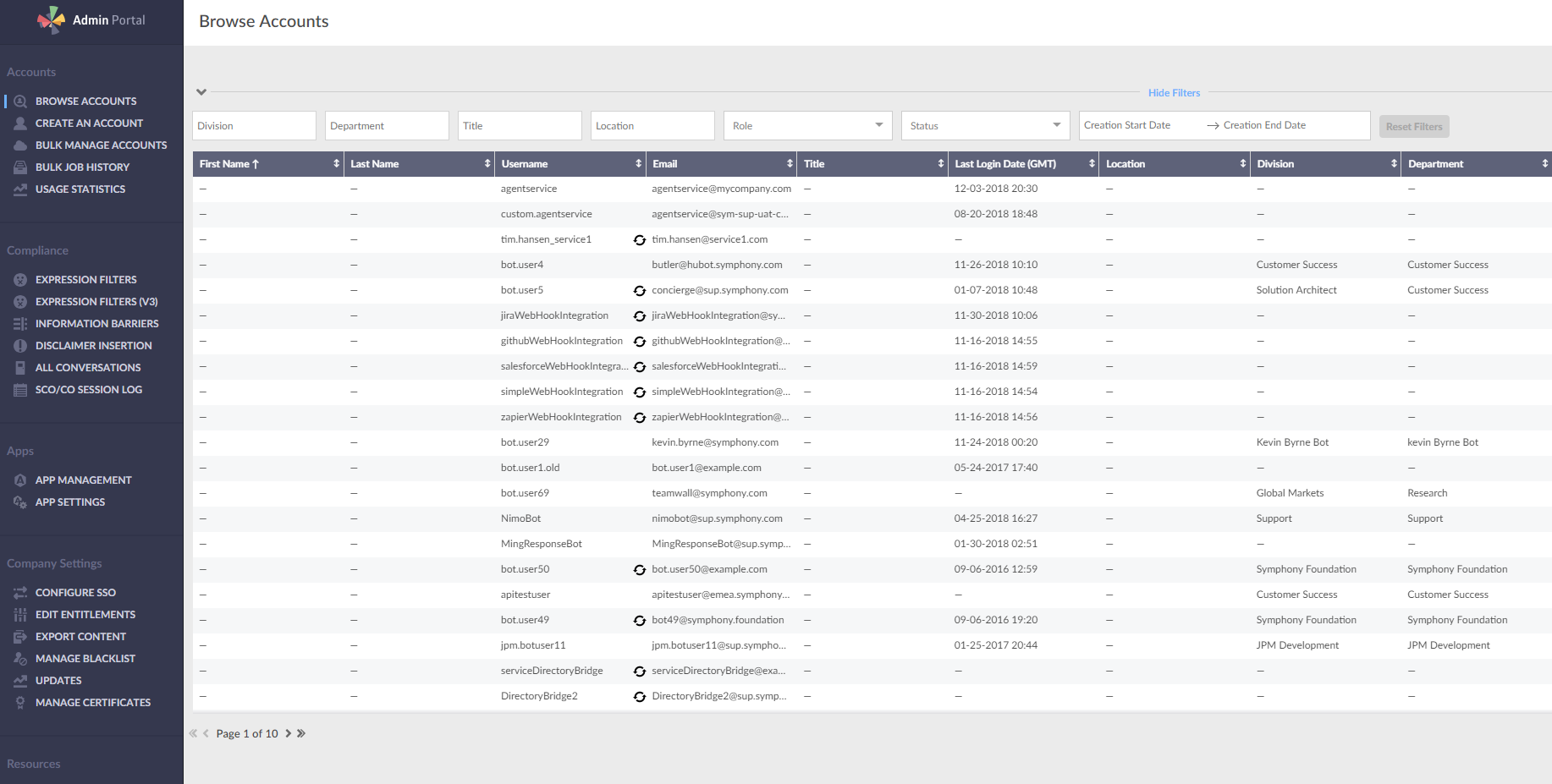 Figure 1 Browse Accounts
From here, you can search for and edit existing accounts or create new accounts. Navigate to other sections including Accounts, Compliance, Apps, Company Settings, and Resources using the left nav. Search accounts using the Search bar in the top nav.