Any user who has the Symphony Teams integration installed and a valid corporate Microsoft Teams license will be able to join a meeting.
There are several ways to join a Symphony Teams meeting:
From the pop-up window displayed on top of the Symphony screen.
By clicking Join in the chat header displayed during an ongoing call (Figure 1).
By clicking Join Meeting displayed in the message posted in a room (Figure 1).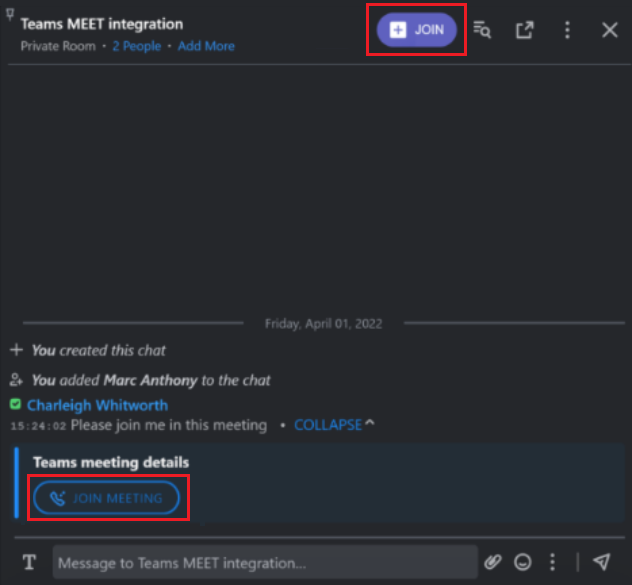 Figure 1 Joining options
If you do not wish to join the call, you can decline a Symphony Teams meeting by clicking Decline in the pop-up window displayed on top of the Symphony screen (Figure 2):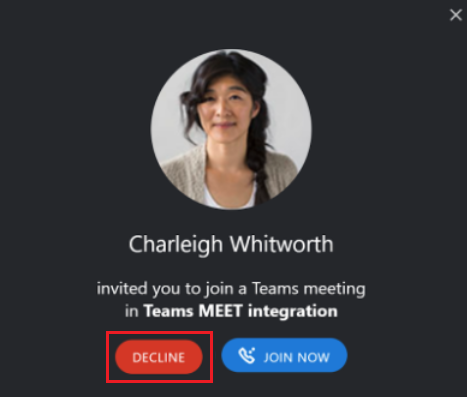 Figure 2 Decline
Full details on the Symphony Teams integration can be found below:
Symphony Teams Integration User Guide
Symphony Teams Integration Installation Guide
If you require further assistance on the Symphony Teams integration, please contact the Symphony Support team at support@symphony.com