StreetLinxis a marketplace for the exchange of organizational data between trusted third parties which increases connectivity between buyside clients and sellside dealers.
Start a Symphony chat from StreetLinx by following the steps below:
1. Navigate to the StreetLinx profile of the contact you want to talk to (Figure 1):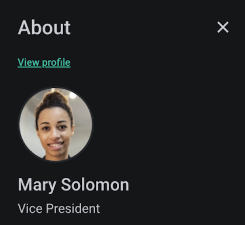 Figure 1 Profile
2. If you are not already connected, you must first send them a connection request which they must accept before you can begin chatting with them.
3. Once the connection request is accepted, select Symphony to start a chat (Figure 2):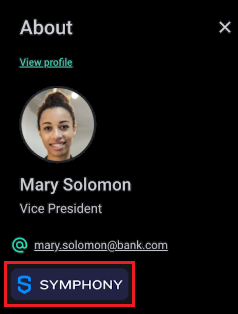 Figure 2 Symphony