Streetlinx is a marketplace for the exchange of organizational data between trusted third parties which increases connectivity between buyside clients and sellside dealers.
It provides all of the organizational details you manage on a daily basis and provides an immediate snapshot of that information in structured, searchable profiles. Those profiles are then made available to each client's trusted network of dealers.
Launch Streetinx by following the steps below:
1. From within Symphony, search for a user and then select Streetlinx from their hover card (Figure 1):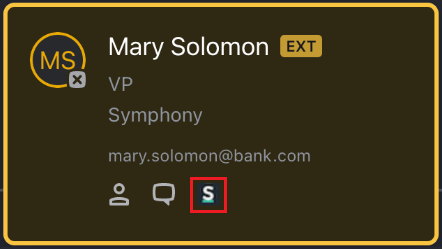 Figure 1 Streetlinx icon
Alternatively, Streetlinx can be launched from an app via Symphony Marketplace (Figure 2):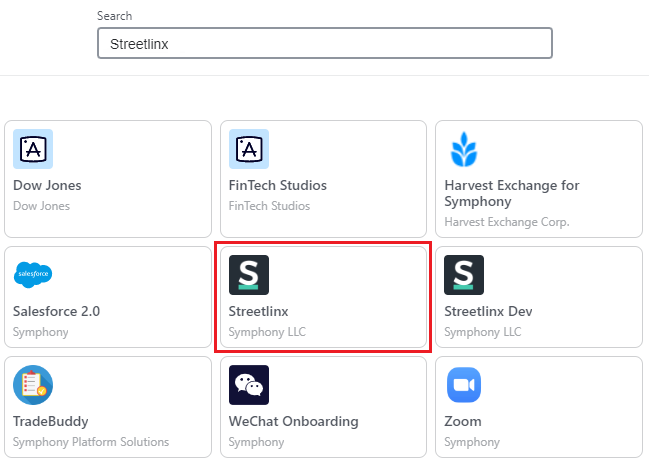 Figure 2 Streetlinx app
2. Once launched, you will be able to find contacts on Streetlinx based on topics and filters and start a chat with them directly from Symphony.