StreetLinxis a marketplace for the exchange of organizational data between trusted third parties which increases connectivity between buyside clients and sellside dealers.
Launch StreetLinx by following the steps below:
1. From within Symphony, search for a user and then select StreetLinx from their hover card (Figure 1):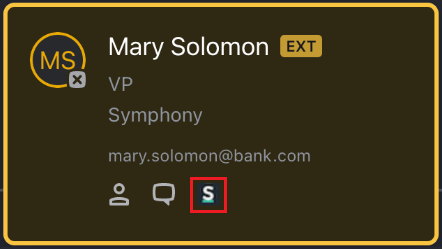 Figure 1 StreetLinx icon
Alternatively, StreetLinx can be launched from an app via Symphony Marketplace (Figure 2):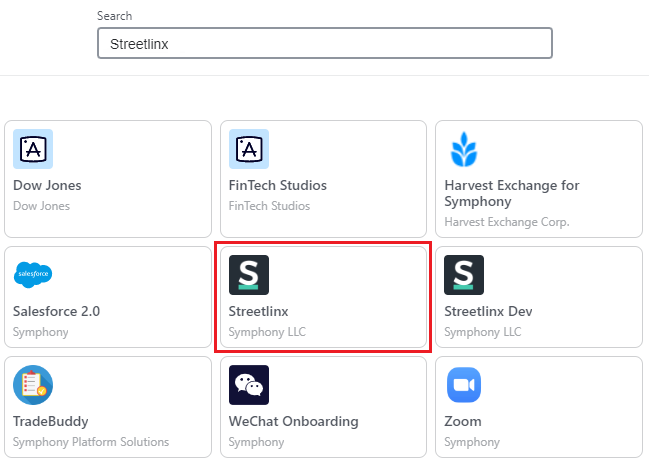 Figure 2 StreetLinx app
2. Once launched, you will be able to find contacts on StreetLinx based on topics and filters and start a chat with them directly from Symphony.