If you have enabled Symphony desktop notifications but do not receive them, it might be that Google Chrome is blocking them.
To unblock Symphony notifications and allow them to appear, edit Chrome's whitelist using these steps:


1. From Chrome, go to chrome://settings/content/notifications?search=notifications and confirm no Symphony site is in the Block section (Figure 1):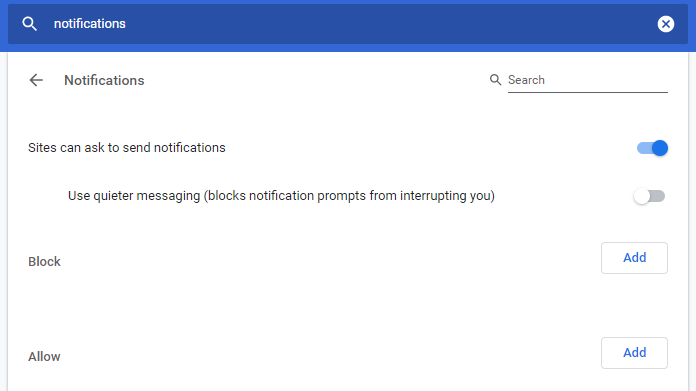 Figure 1 Notifications


2. Click Add in the Allow section (Figure 2):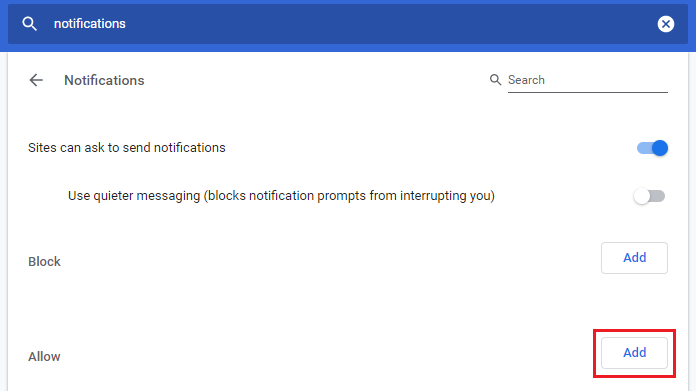 Figure 2 Add
3. Enter your company URL, for example https://companyabc.symphony.com in the Site field and click Add (Figure 3):

Figure 3 Add
Note: The example format above may not match your Symphony URL, as an organization may use a unique formats. Please check with your internal administrator if you are unsure what to enter
4. Restart Chrome and confirm Symphony notifications are being received
If you are still not receiving notifications, please contact Symphony Support at support@symphony.com and inform them that you are experiencing issues with whitelisting Symphony notifications on Google Chrome.