Depending on the Information Density setting on Symphony, not every sent message will have a visible timestamp, and information such as the MessageID and the ConverstationID cannot be retrieved.
Obtain the messageID/conversationID of a message with no timestamp with these steps:
1. If a user is sending multiple messages consecutively, it is possible that only the first sent message will have a timestamp, as in test1 in the example below (Figure 1):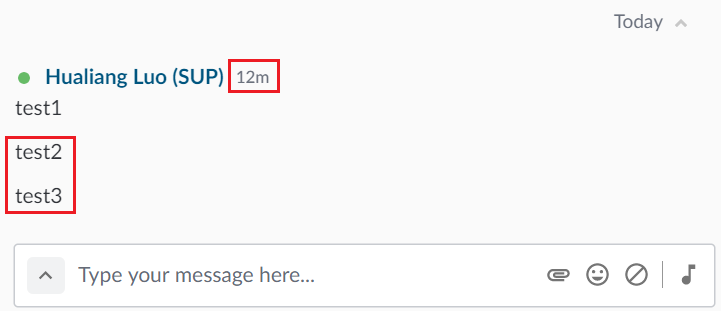 Figure 1 Single Timestamp
This indicates that Information Density is set to Spacious and needs to be changed to Condensed.
2. Click Settings in the upper right-hand corner, then General (Figure 2):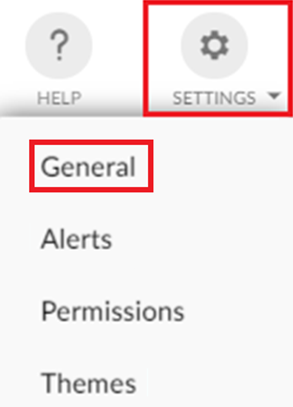 Figure 2 Settings/General
3. Under Information Density select Condensed (Figure 3):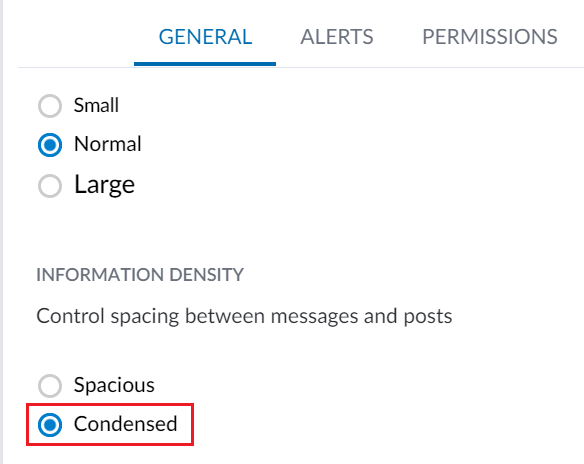 Figure 3 Condensed
4. Every message will now have a separate timestamp (Figure 4):

Figure 4 Timestamps
5. Clicking each individual timestamp will now display the MessageID and the ConverstationID for that specific message