Symphony Admins can access the Admin Guide via the Admin Portal by following these steps:
1. In Symphony, select the Settings icon (Figure 1):

Figure 1 Settings
2. Select Admin Portal.
Note: This option is only available if you're a designated Administrator with Admin Portal access.
3. Select Begin Session.
Note: Session Objective and Comments are optional fields and are not required to access the Admin Portal.
4. Hover your mouse over the box where your name is displayed and select Help (Figure 5):

Figure 5 Help
5. A pop-up window from Symphony Docs will be displayed with the available versions of the Admin Guide (Figure 6):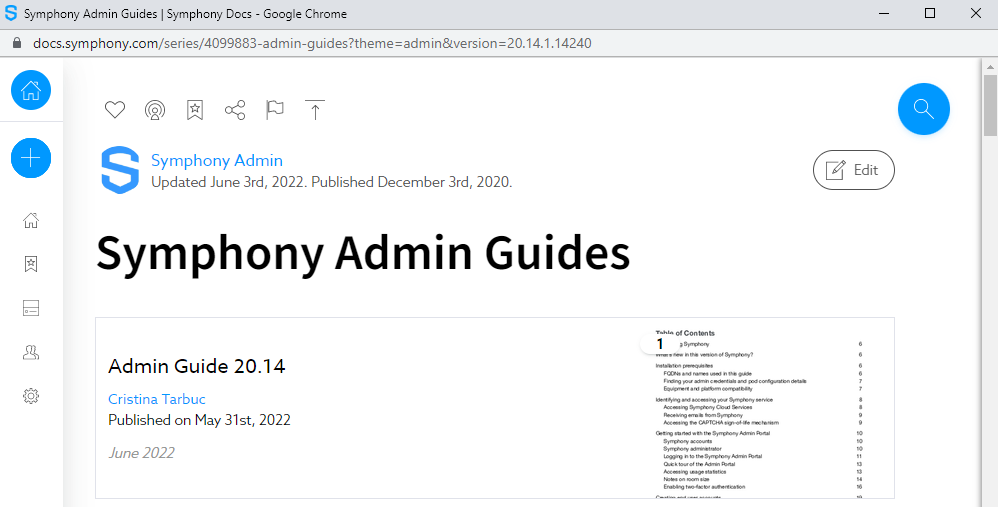 Figure 6 Symphony Admin Guides
Note: Refer to the Knowledge Article found here for further information on accessing Symphony Docs.
6. Select the desired version and download as required.