Scroll down to see how to do this in Symphony 1.5
In Symphony 2.0:
Hover over the message or file you want to reply to and click the left arrow that appears on the right (figure 1).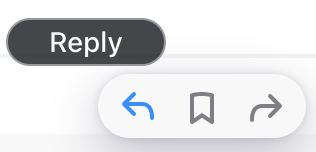 Figure 1 Reply to a message
The message you are replying to will appear in your text box. Type your reply and click enter to send (figure 2):

Figure 2 Add recipients and a message
The message you replied to is displayed with a blue line to the left and a box around the original message with your reply below.
In Symphony 1.5:
To reply directly to a message, hover over the message and click the three dots (...) to open the overflow menu, then select Reply (Figure 1):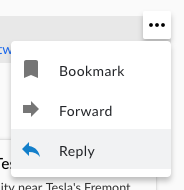 Figure 1 Reply
Type your reply in the entry field and click Send (Figure 2):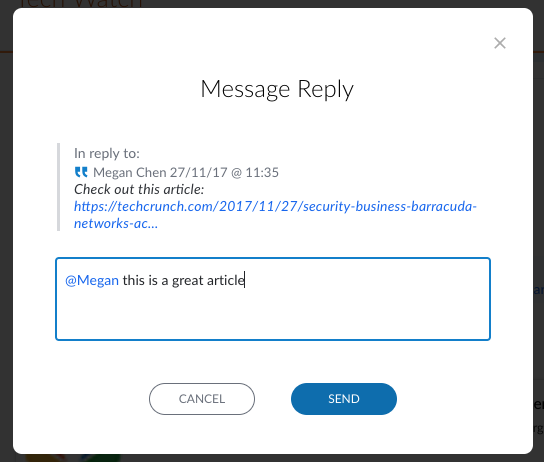 Figure 2 Send
Your reply will appear in the chat beneath an @mention of the original poster and the original message in quotations.