Hover over the message or file you want to reply to and click the left arrow that appears on the right (figure 1).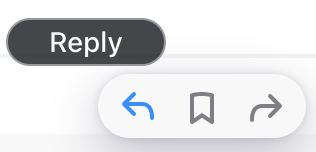 Figure 1 Reply to a message
The message you are replying to will appear in your text box. Type your reply and click enter to send (figure 2):

Figure 2 Add recipients and a message
The message you replied to is displayed with a blue line to the left and a box around the original message with your reply below.