If required, multiple users can access Symphony from a single shared machine.
During installation, ensure the installation type selected is For all users (admin required) from the Symphony Setup menu (Figure 1):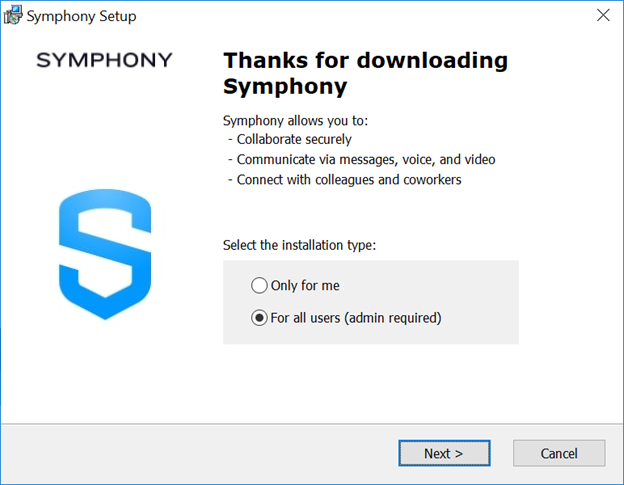 Figure 1 Symphony Setup
Note: To select this option, you must be an administrator
Follow the Symphony installation process through to completion ensuring your pod URL is accurate (Figure 2) and the basic settings are configured correctly (Figure 3):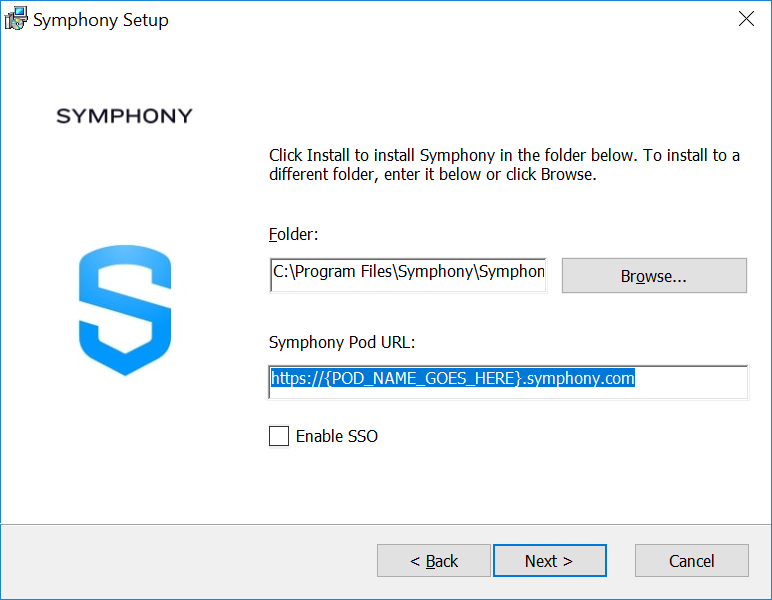 Figure 2 Symphony Pod URL
Note: Only check Enable SSO if your Symphony pod has been configured for SSO. If in doubt do not check this option and contact your Symphony administrator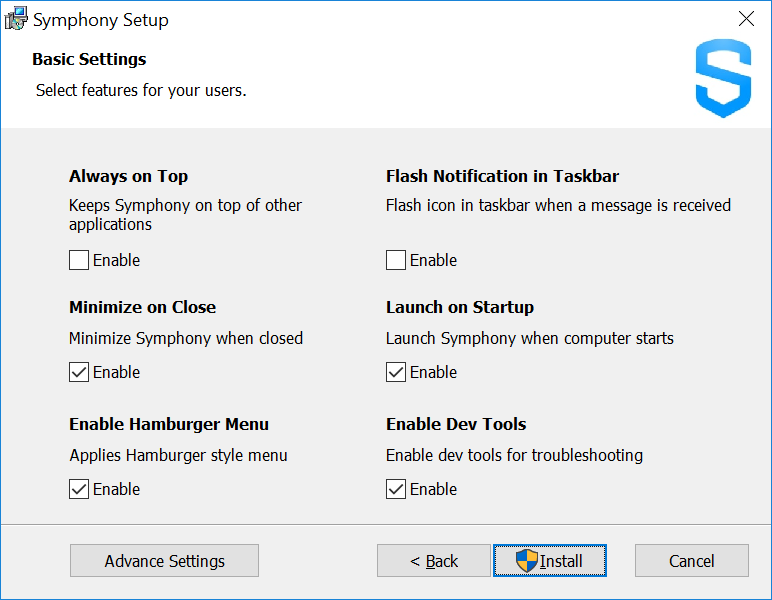 Figure 3 Basic Settings
Once the installation is complete, ensure you receive a message stating Installation of Symphony is complete before testing if multiple users can access Symphony successfully (Figure 4):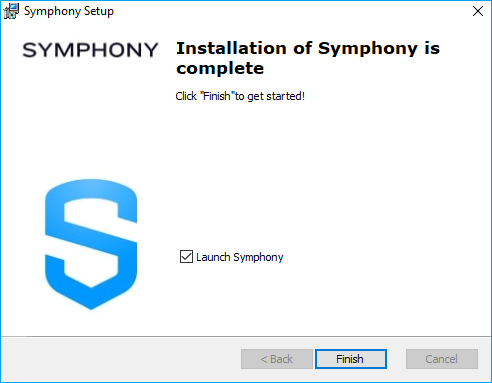 Figure 4 Installation Of Symphony Is Complete
If these tests fail, please contact the Symphony Support team at
support@symphony.com
and inform them that you are experiencing issues with multiple users accessing Symphony from a shared machine.