Find and connect with external contacts
If you're enabled for external communications, use Search to find and connect with people outside of your organization. Tap on the magnifying glass at the top right of your screen, then type in the name of the person you would like to connect with. Find the contact's name and then tap Connect (Figure 1):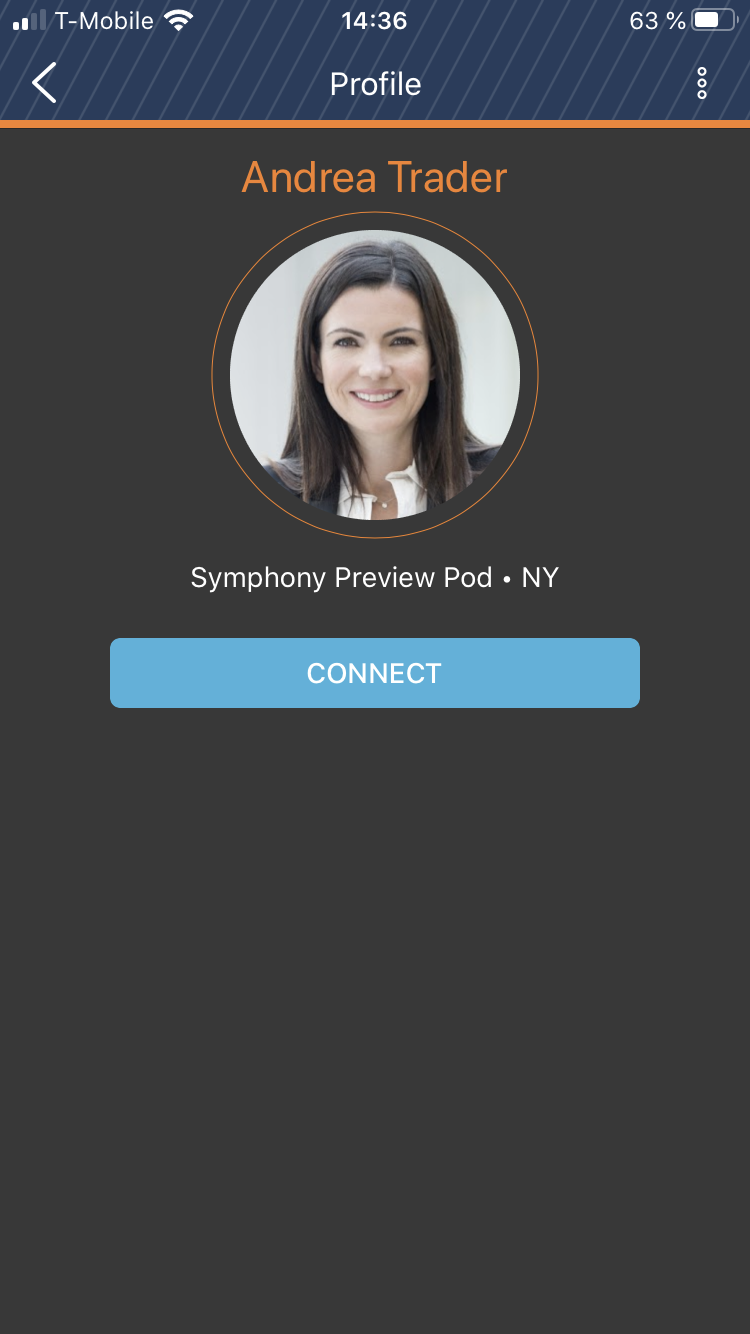 Figure 1 Connect


After they accept your request, you can start chatting. View outgoing and incoming connection requests under the Notifications icon at the bottom of your screen.
If you're not able to see anyone externally, then you are not enabled for external communication, and should speak to your Symphony Administrator. If you can see other people externally but not the specific individual you're looking for, they may not be allowed to communicate externally on Symphony yet.
Identifying external contacts and chats
External contacts are indicated with orange font and an orange bar next to their name. Internal contacts who work for your firm will not have this color. External chats will often have a company disclaimer (Figure 2):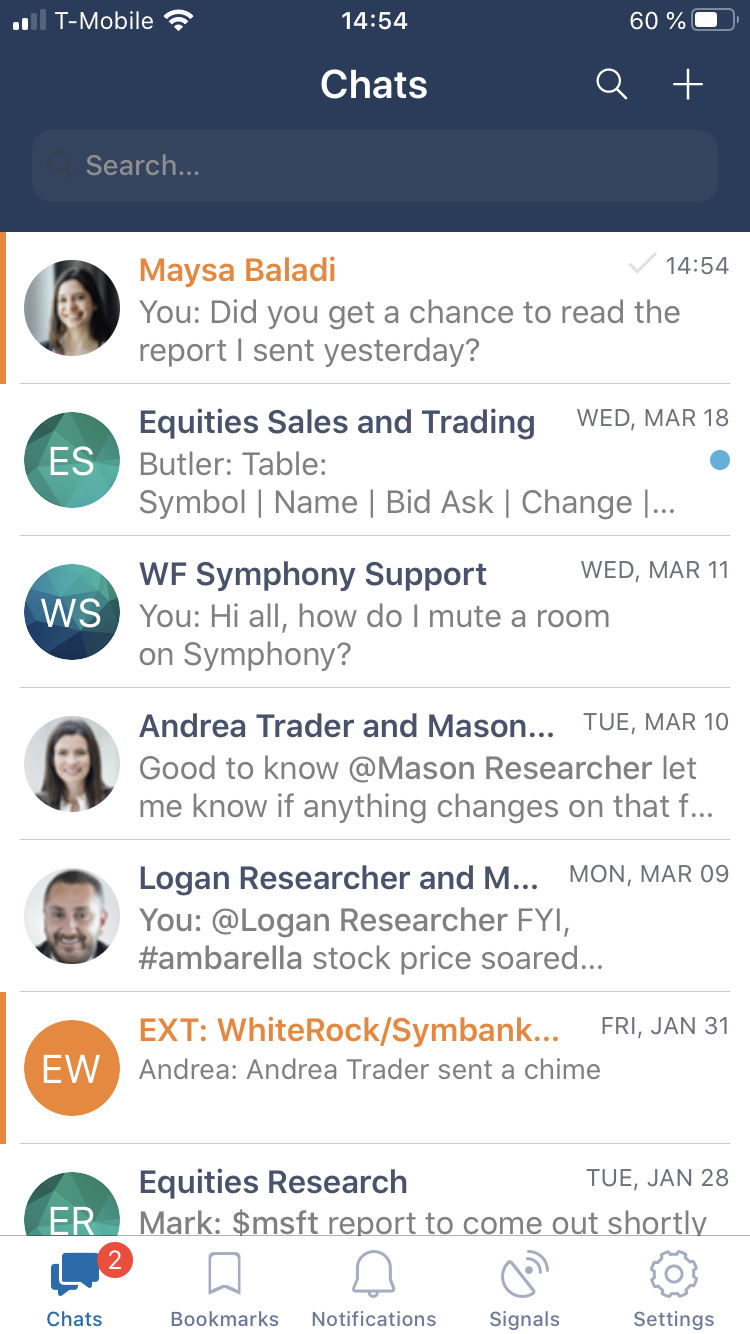 Figure 2 External Chat
Start a chat with external contacts
Once you're connected to an external contact, you can chat with them just like you would with someone inside your company. Click + in the top right of the screen and select New Chat. Enter the names of the people you want to chat with and click Start. Or, start a chat room by clicking + then select New Room.
Set the Preference to Allow external members and enter the names of the internal and external contacts you want to add to your chat room (Figure 3):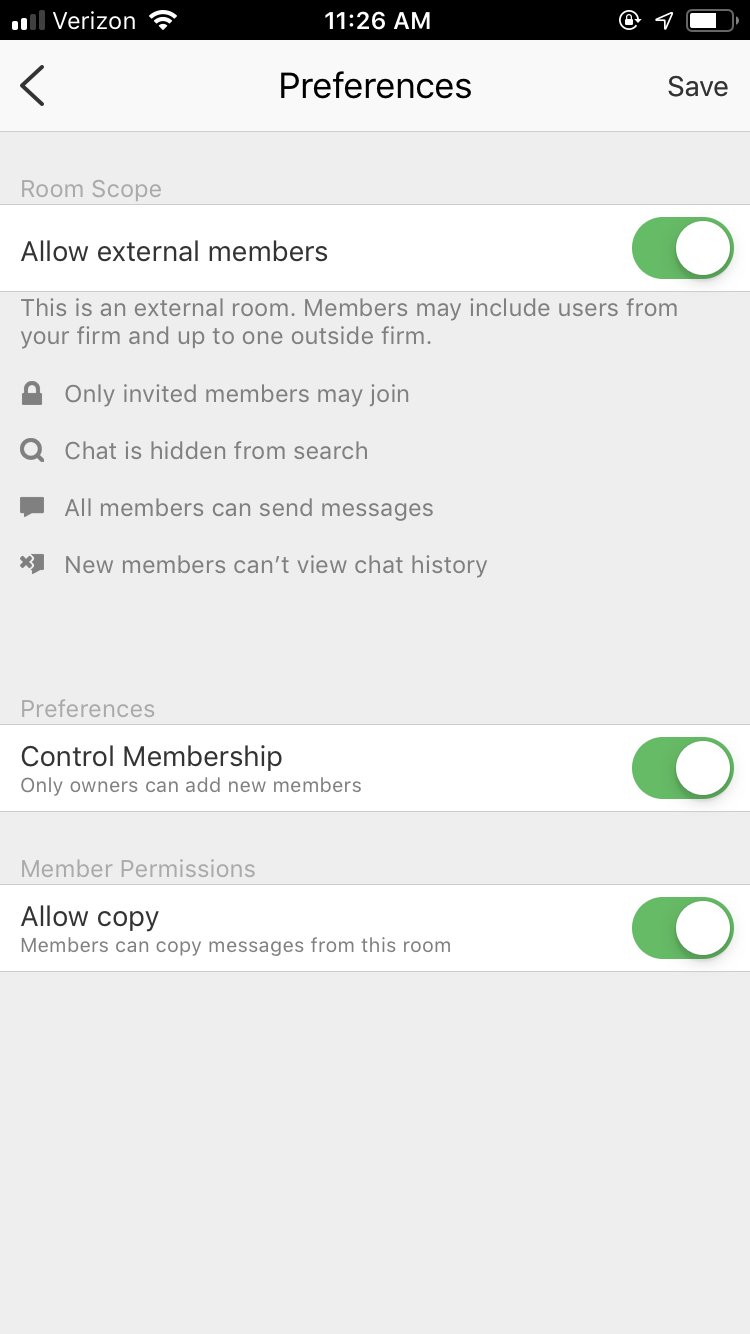 Figure 3 Allow External Members


Click Create and send your message. External chat rooms can host up to 300 members from up to 25 different companies.
Note: The external companies must be enabled for external communications as well. If you are chatting with more than one external company in a chat, all parties must be enabled for multi-company chat as well
Add external contacts to a chat
Add external contacts to existing chat rooms by clicking the menu in the top right of your chat room. Click Add and type the name of the contact you would like to add to your chat room (Figure 4):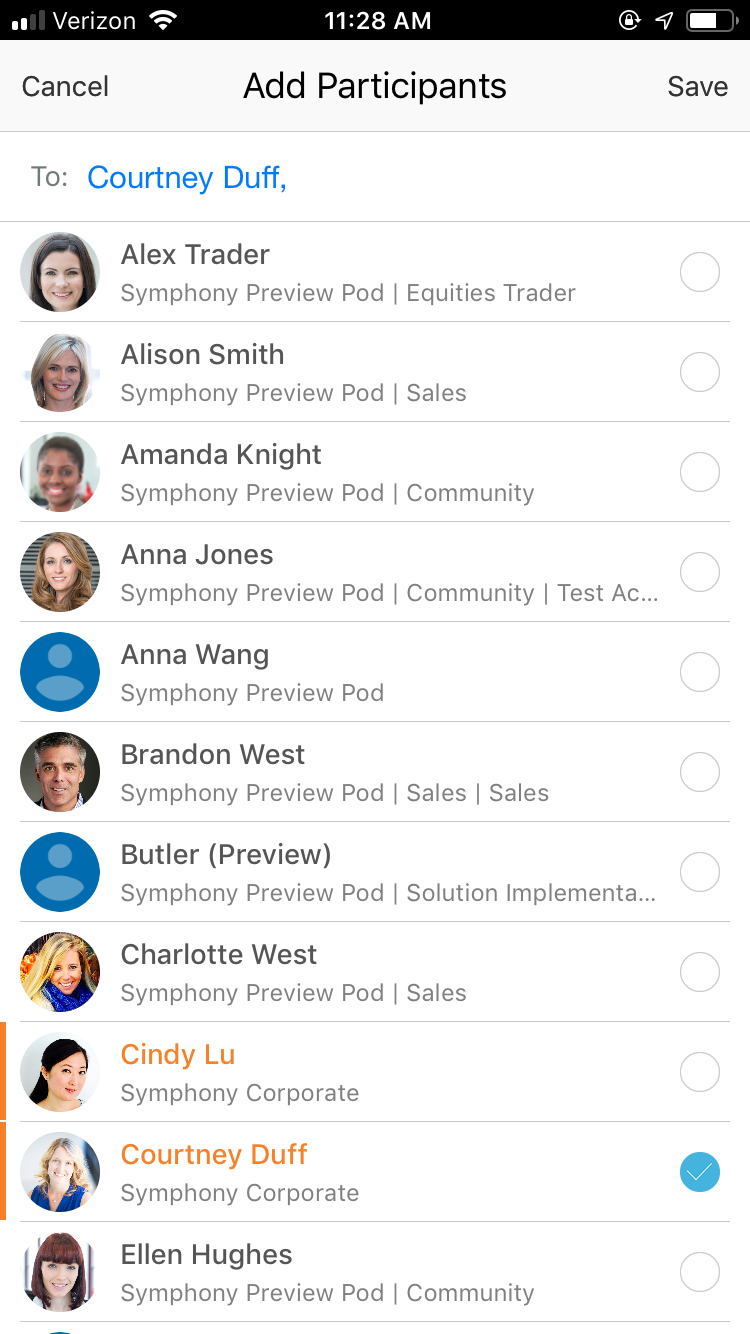 Figure 4 Add Participants


Note: The chat room must be set to External and you must be a room owner to add individuals to a chat room
Send files to and receive files from external contacts
Send file attachments using the paperclip in the bottom left of your chat (Figure 5):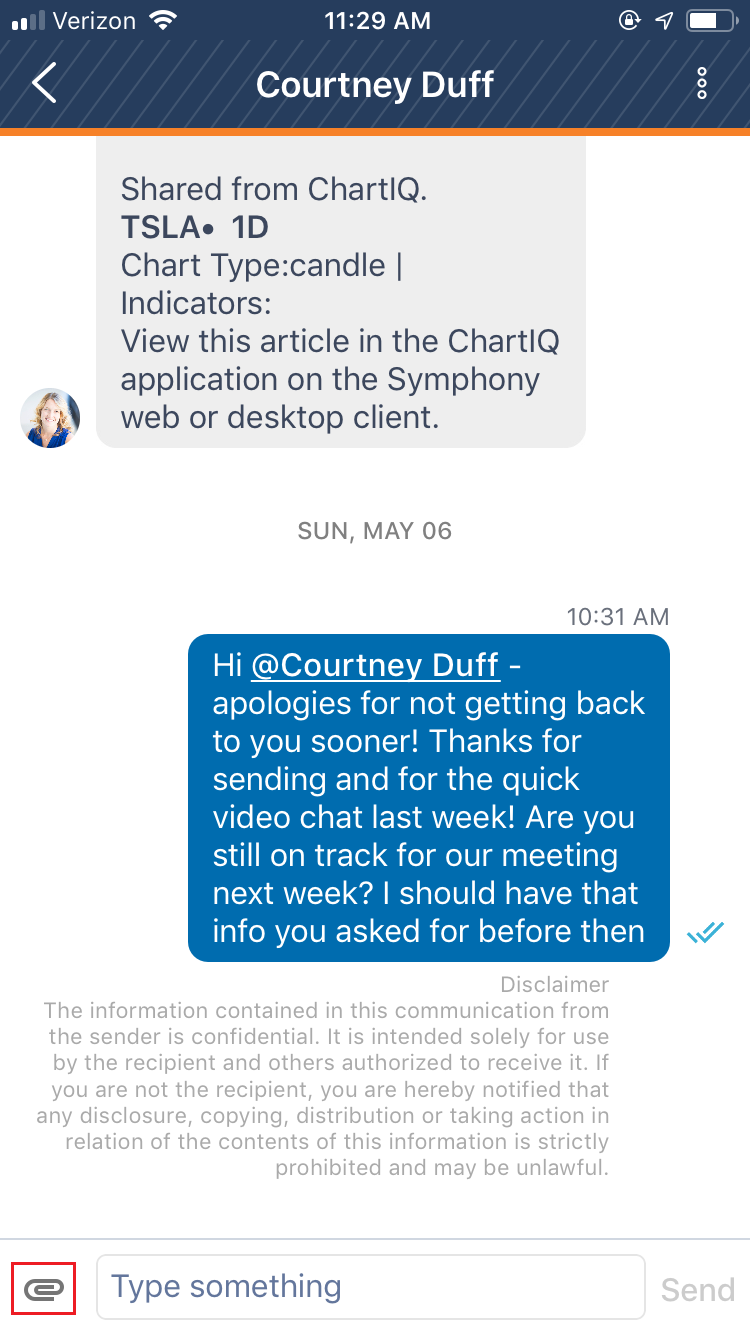 Figure 5 Attachments


Depending on your company's settings, you may not be able to send to or receive files from external contacts. If you cannot send files externally but would like to, please contact your Symphony Administrator.
Note: The external companies must be enabled for external communications and external file sharing as well