Security
For enhanced security, you can enable a Passcode on Symphony. This functionality will require you to authenticate your device each time you wish to use Symphony.
To enable this, navigate to Settings and then tap Password and Security. From here, tap Lock With Passcode and select a 6-digit code (Figure 1):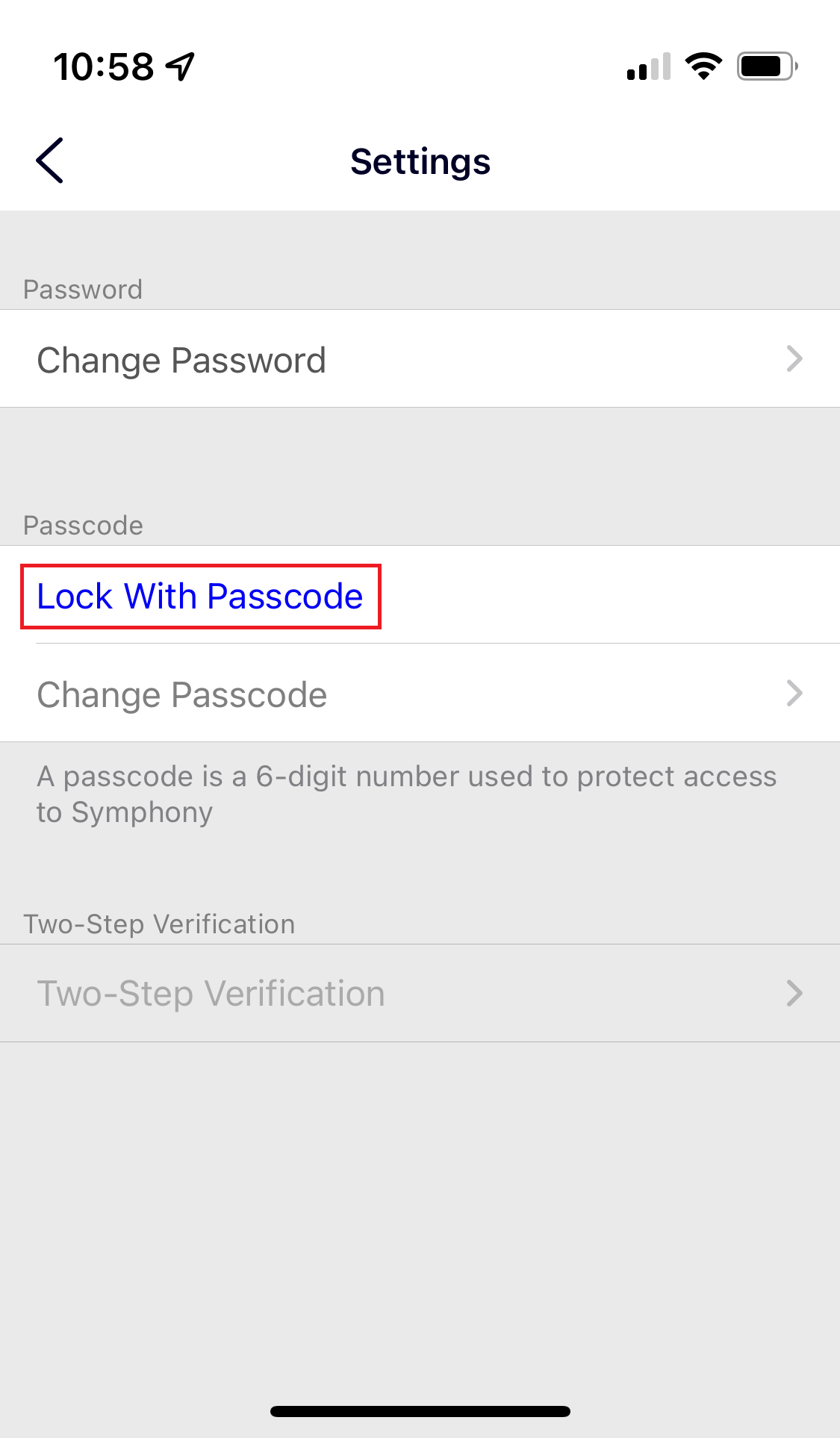 Figure 1 Lock With Passcode

Enter your 6-digit passcode twice to confirm it (Figure 2):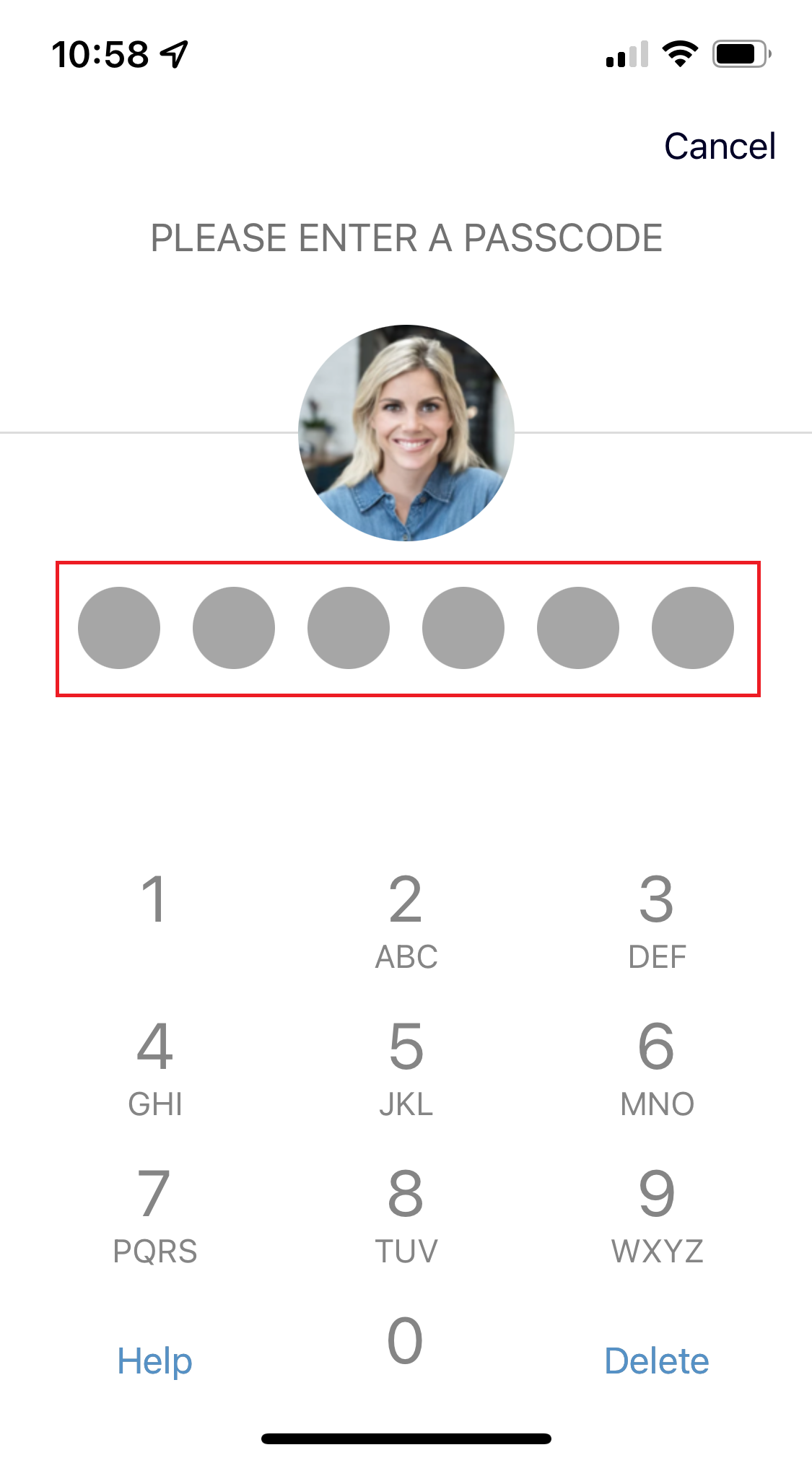 Figure 2 Passcode confirmation

Personalization
Additionally, you can enable Unlock with Face ID for a quicker sign in (Figure 3):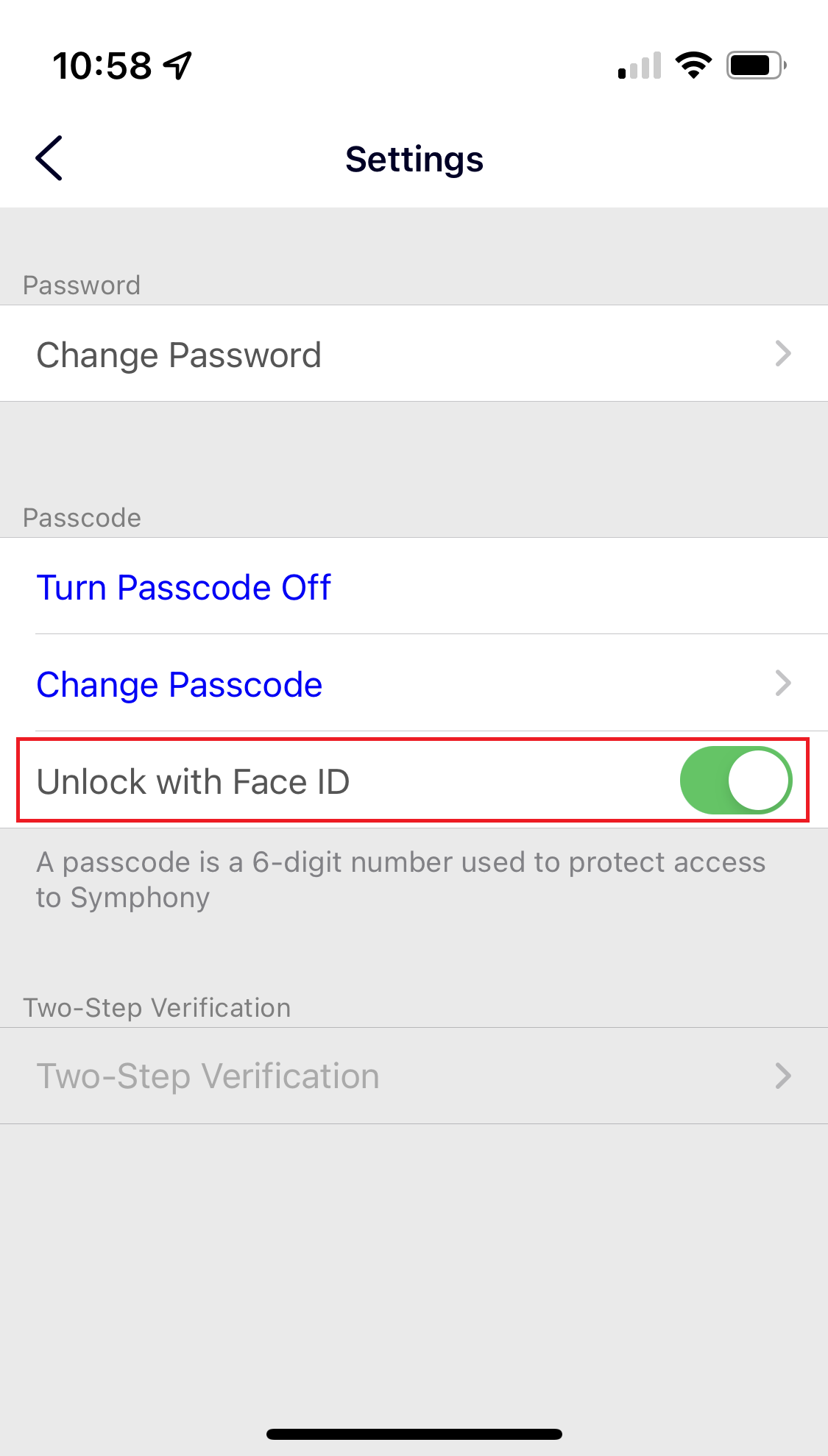 Figure 3 Unlock with Face ID
Note: This functionality can only be used after you have enabled a passcode.
Full details on the mobile app can be found below:
If you require further assistance on mobile, please contact the Symphony Support team at support@symphony.com