Start a direct chat with one or more members
Tap + in the top right of the screen and select New Chat (Figure 1):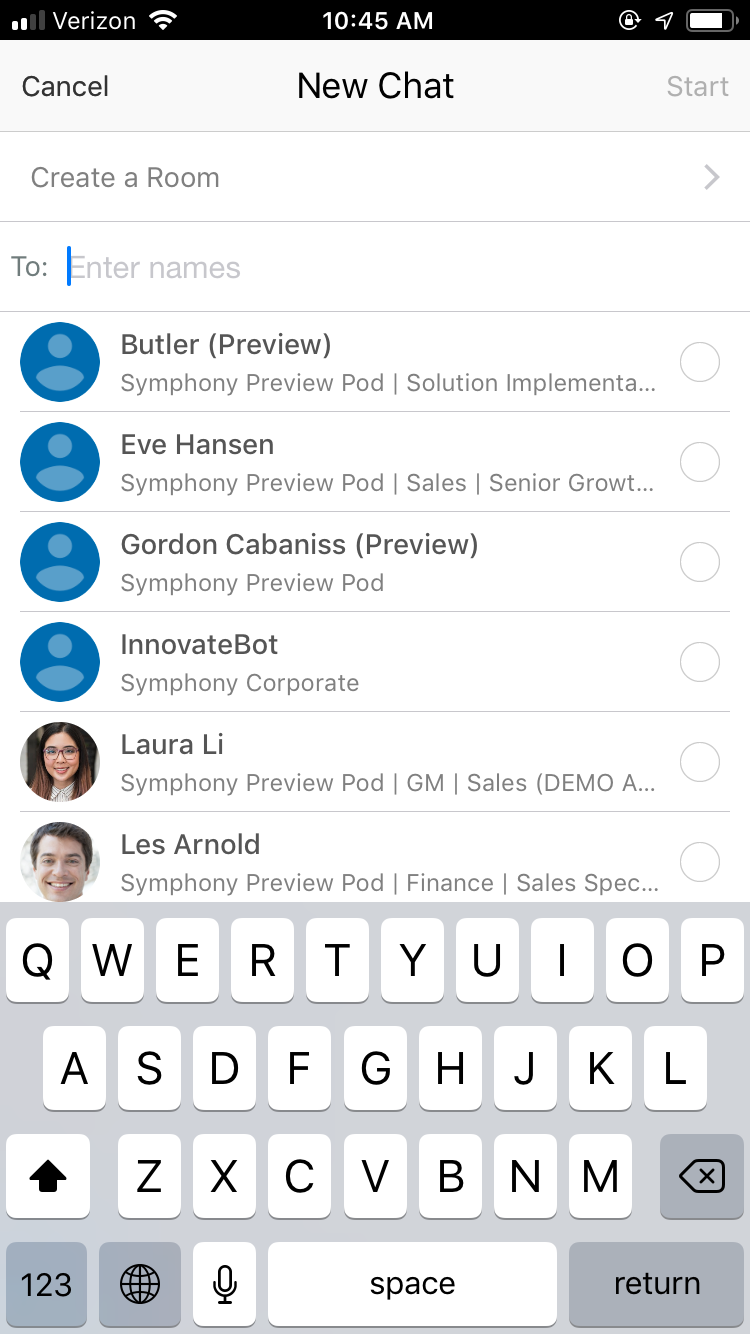 Figure 1 New Chat


Type the name of a person you want to chat with, then tap on their name. Repeat this step to add more people. Tap Start and type and send your message.
Create a chat room
Tap + in the top right of the screen and select New Room (Figure 2):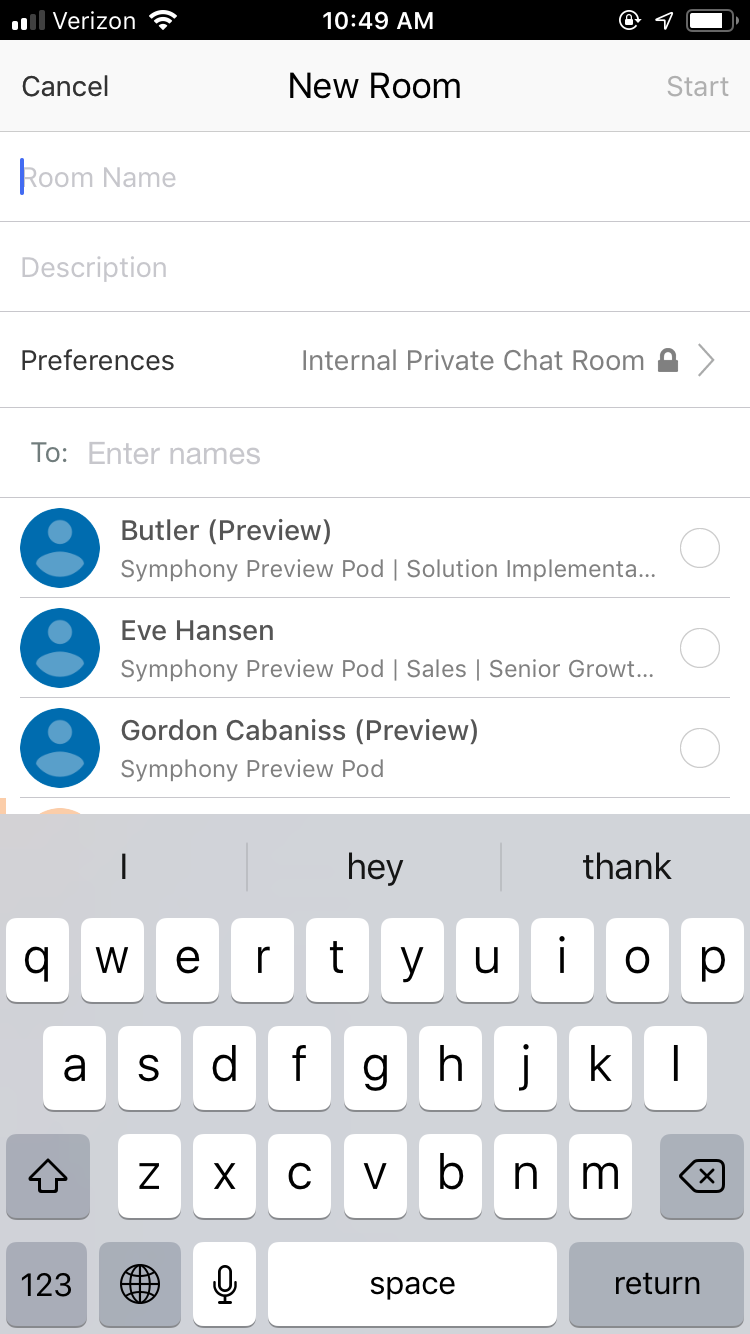 Figure 2 New Room


Enter your chat room information, including a name, description, preferences and members.
Find an existing chat
View all your existing chats in one chronological list under the Chats tab (Figure 3):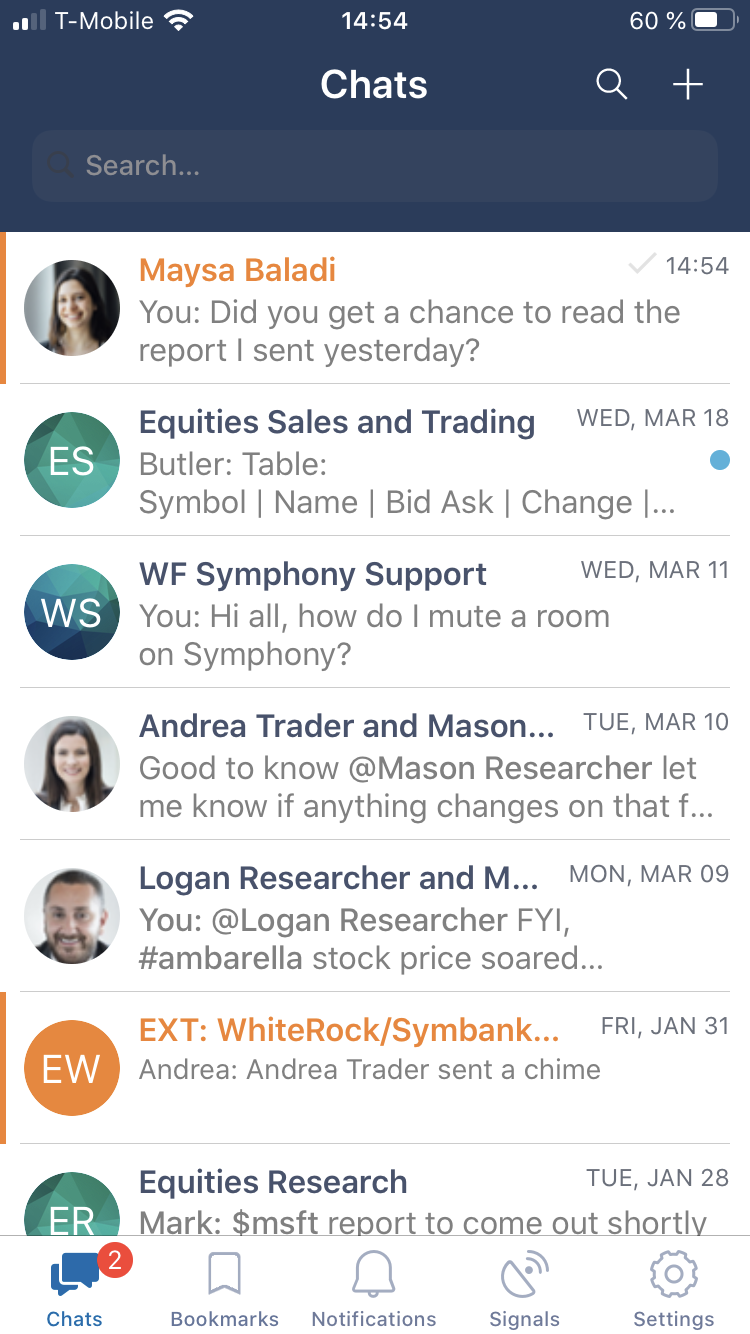 Figure 3 Chats


Pull down on your chats list to reveal a quick search bar where you can look up existing chats. Matching 1-on-1 chats, group chats, and chat rooms will appear as you type.
Join a chat room
Search for a room to join using the Rooms tab in the Search bar, accessed by clicking the magnifying glass (Figure 4):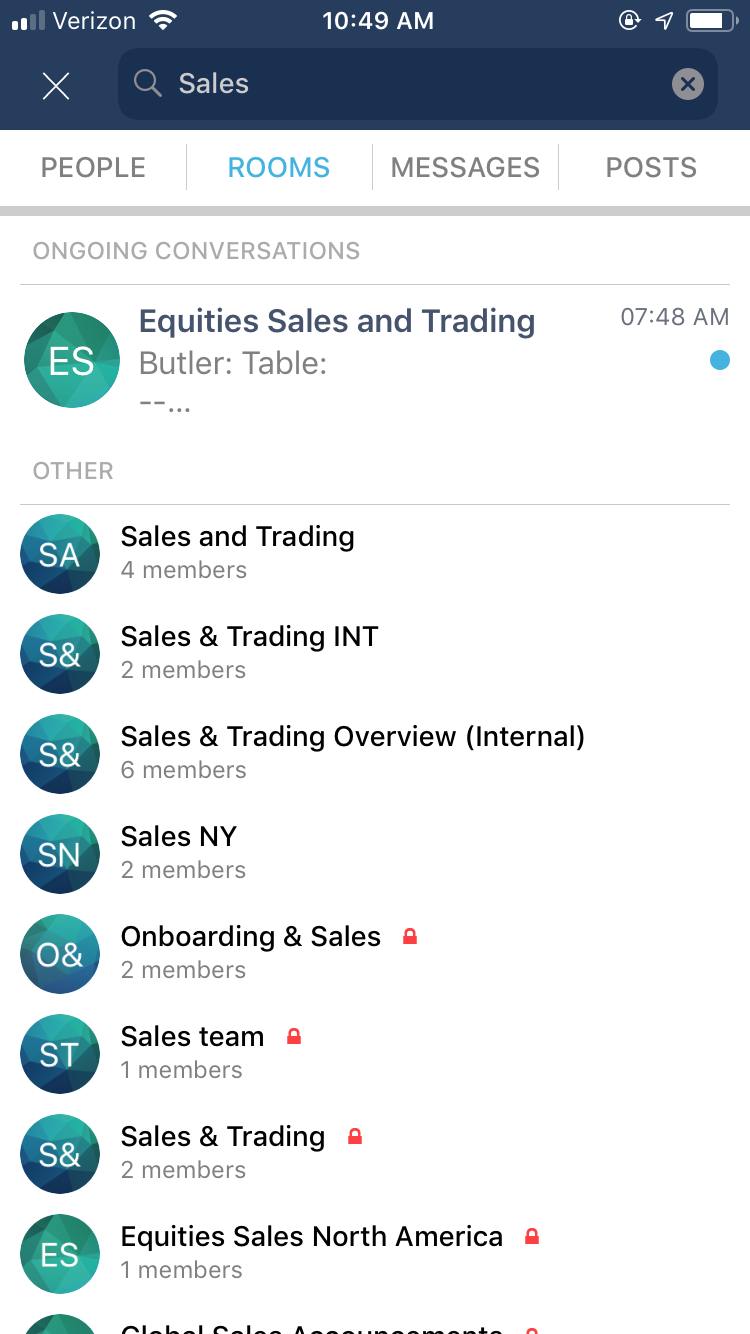 Figure 4 Search


Tap to join a public chat room or select Request Access if the chat room is private (Figure 5):




Figure 5 Request Access


Note: Some rooms are hidden from search
Add members to existing chats
Open the menu in the top right of the chat room you want to add members to. Tap Add to add members (Figure 6):




Figure 6 Add


If you don't see this option, you may not be a room owner. Ask the room owner to add members. Owners are always at listed at the top of the members list and are flagged with (Owner) next to their name.
Update chat room members and owners
As a chat room owner (someone who can update room settings, add members, and deactivate the room), you can make a room member an owner or remove them as an owner.
Tap on the member's name and select Make an owner, Demote, or Remove from Room (Figure 7):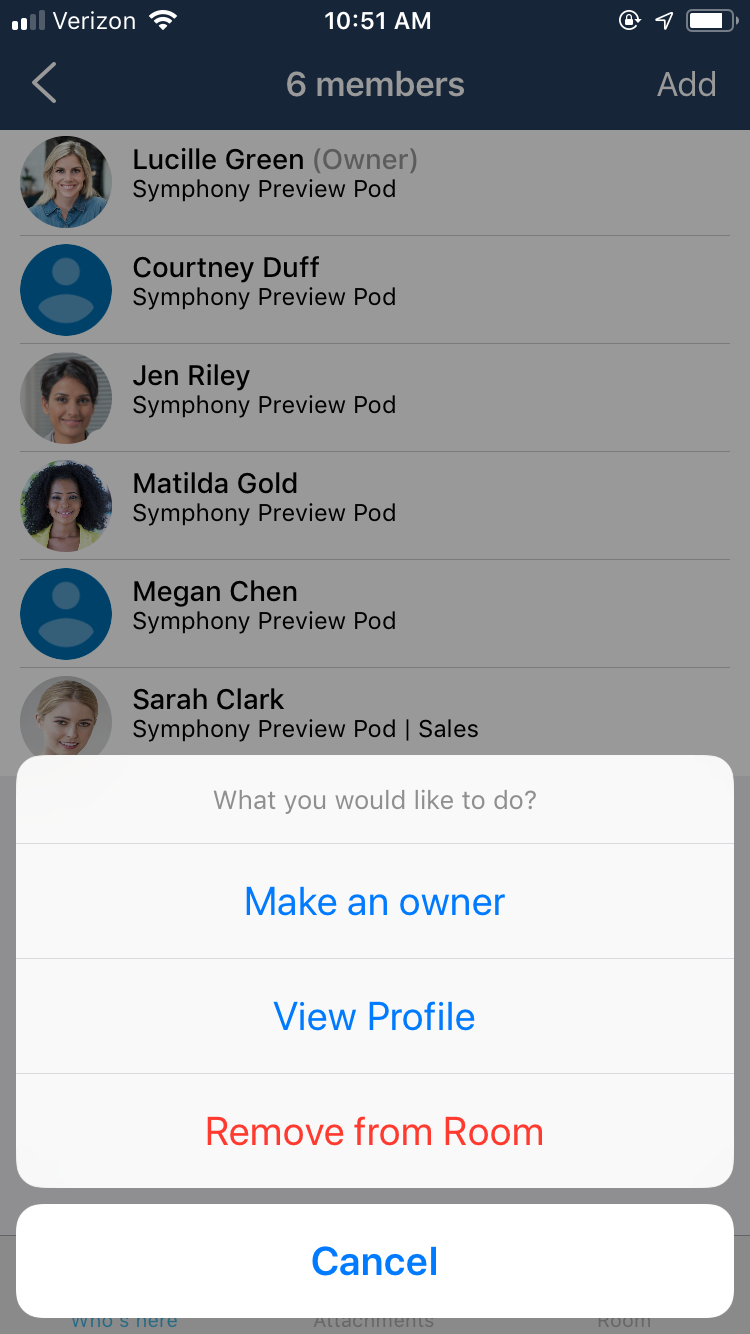 Figure 7 Room Options
Chat Details
To obtain information about a chat, open the menu in the top right of the chat and tap Who's here to view all room members and their roles (Figure 8):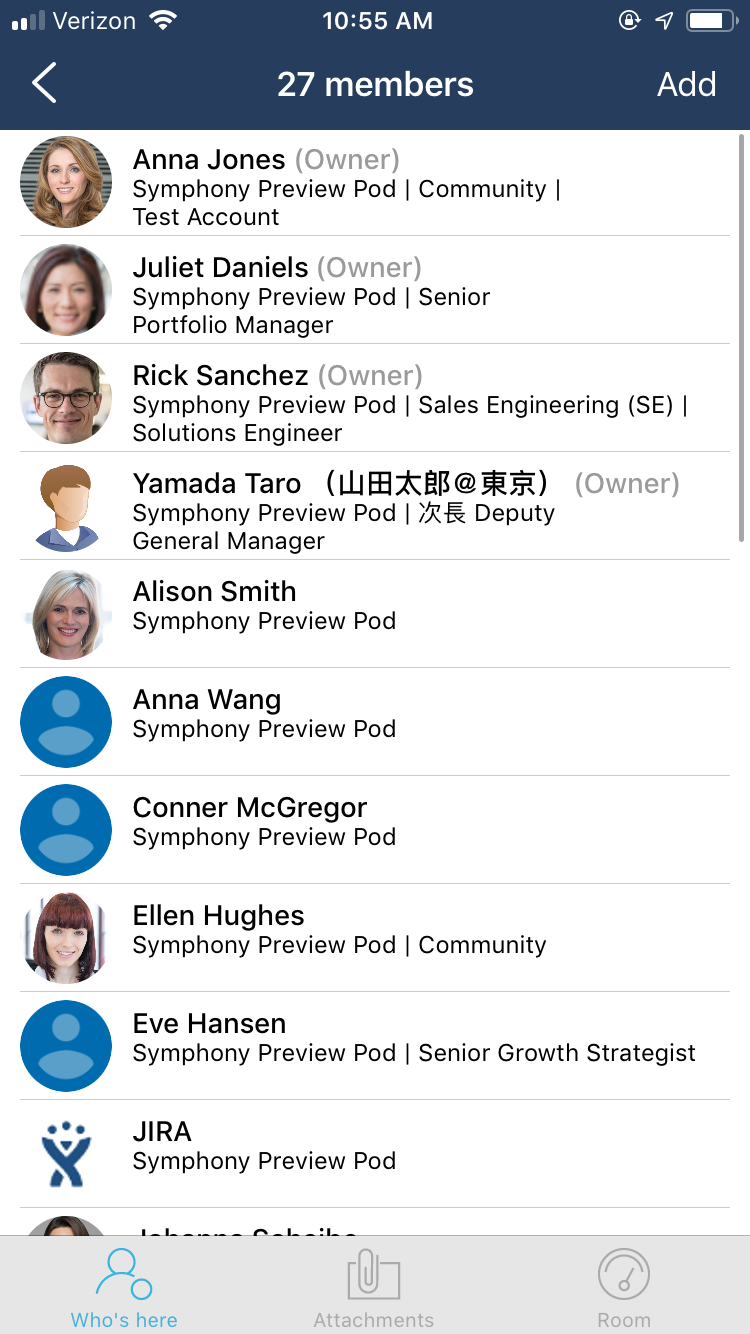 Figure 8 Members

Tap Attachments to see all attachments shared in this room (Figure 9):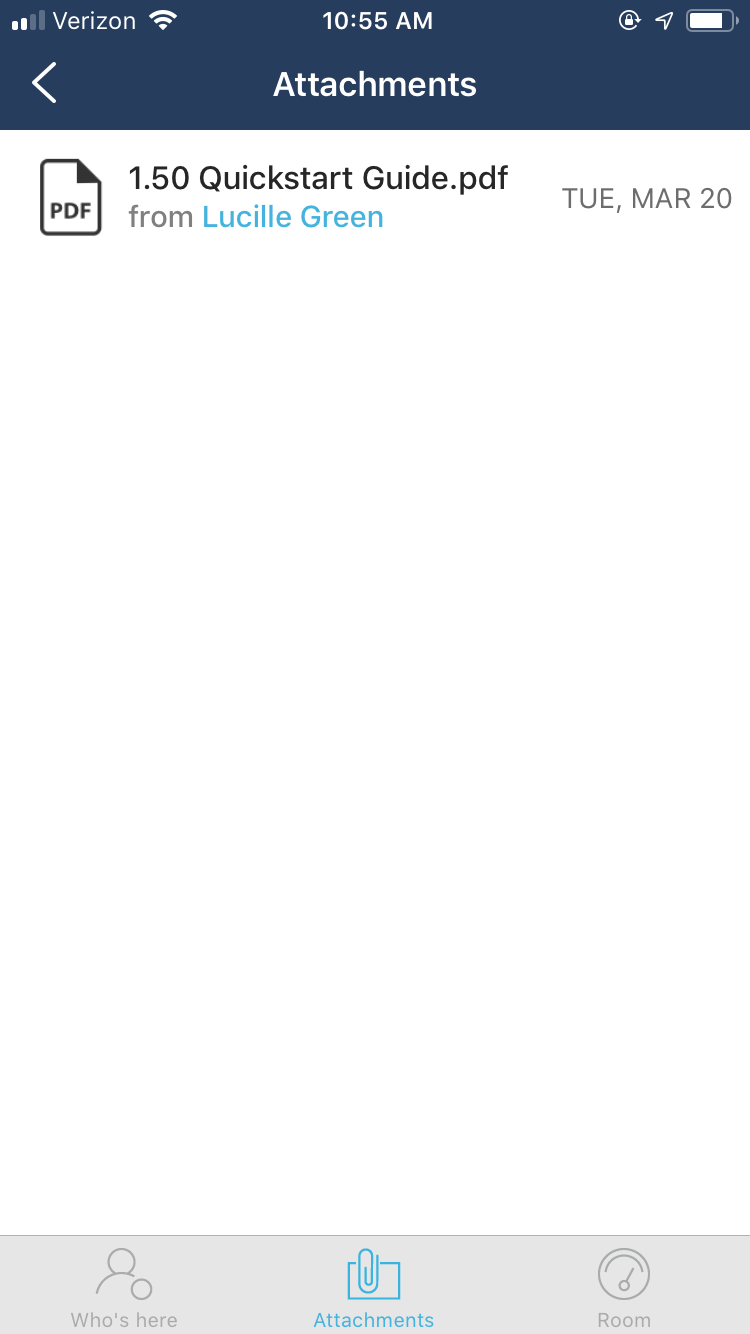 Figure 9 Attachments


Tap Room to read the room description and view room settings (Figure 10):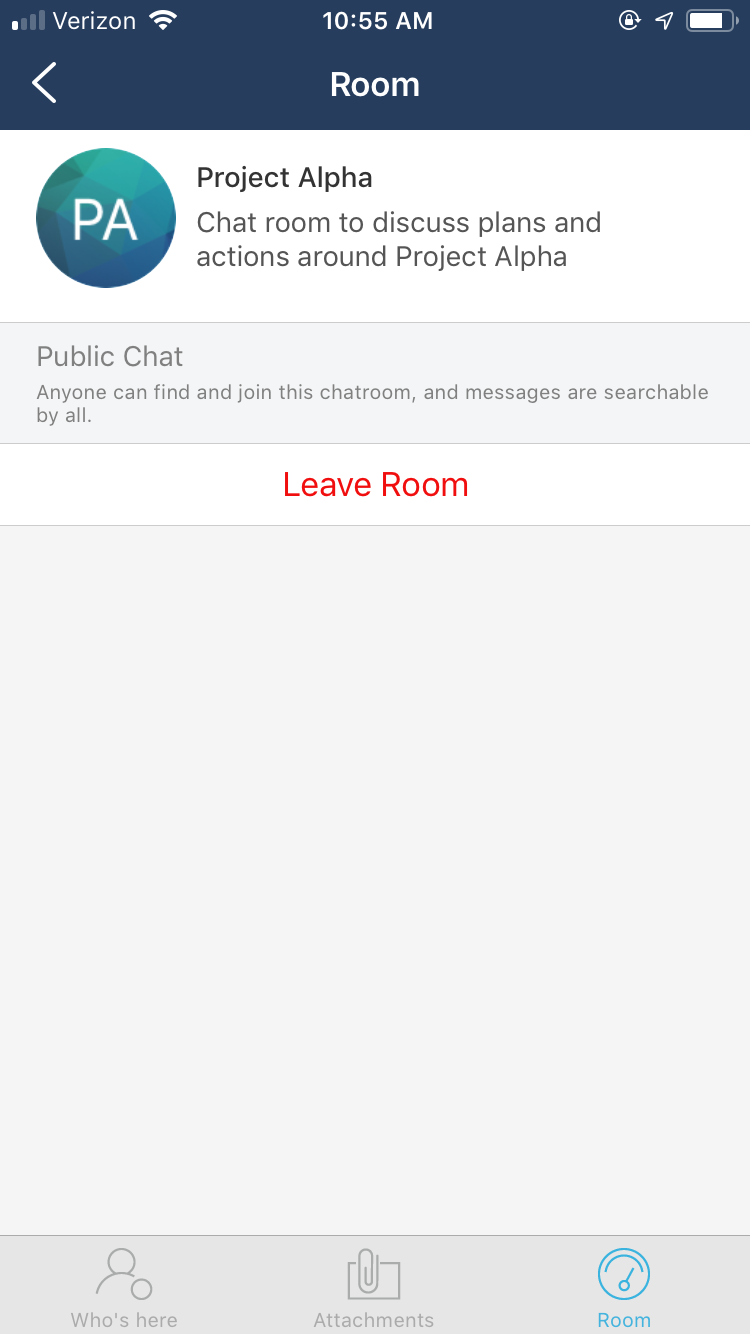 Figure 10 Room Description
Leave a chat room
To leave a chat room, tap the menu in the top right of the room to navigate to Chat Details. Tap Room in the bottom left corner, then select Leave Room to exit (Figure 11):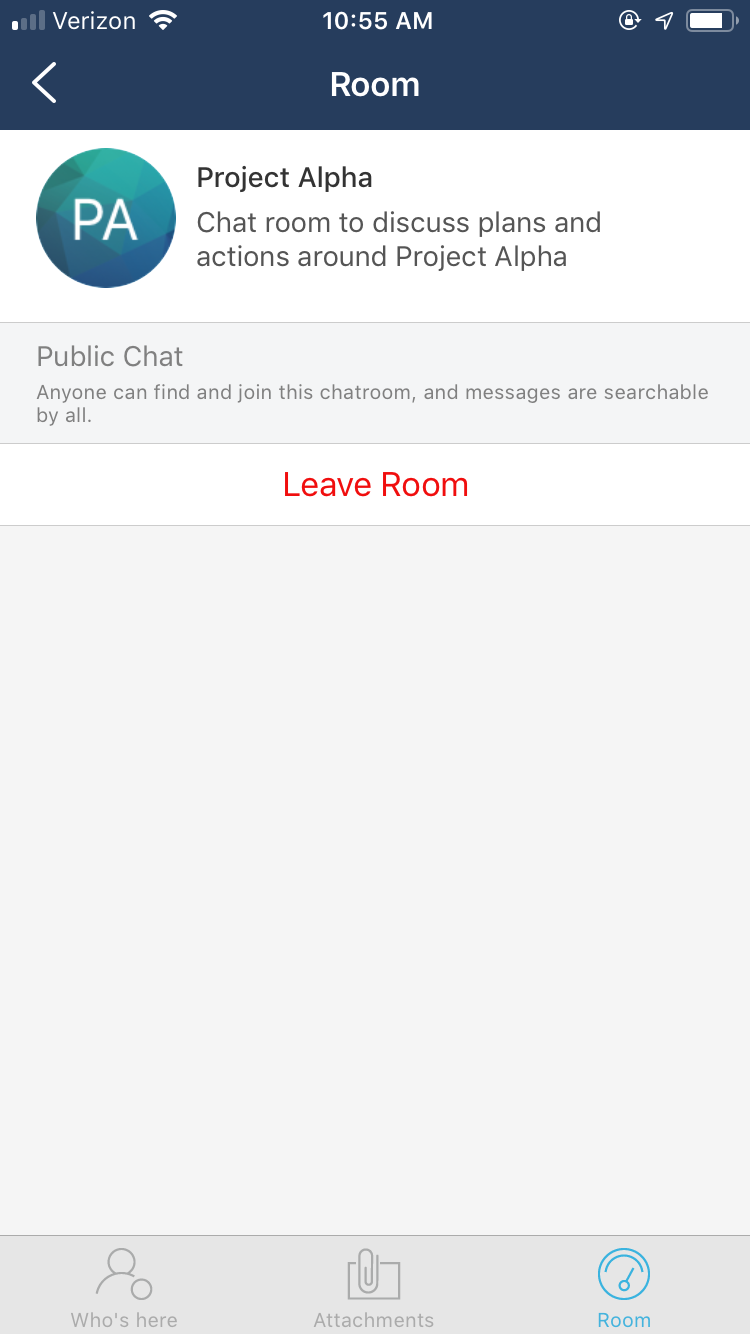 Figure 11 Leave Room


Note: You cannot leave a chat room if you are the only owner. To leave, promote another chat room member to an owner, then follow the steps above.
Deactivate a chat room
In the room, tap the menu in the top right. Tap Rooms at the bottom of the screen and choose Deactivate (Figure 12):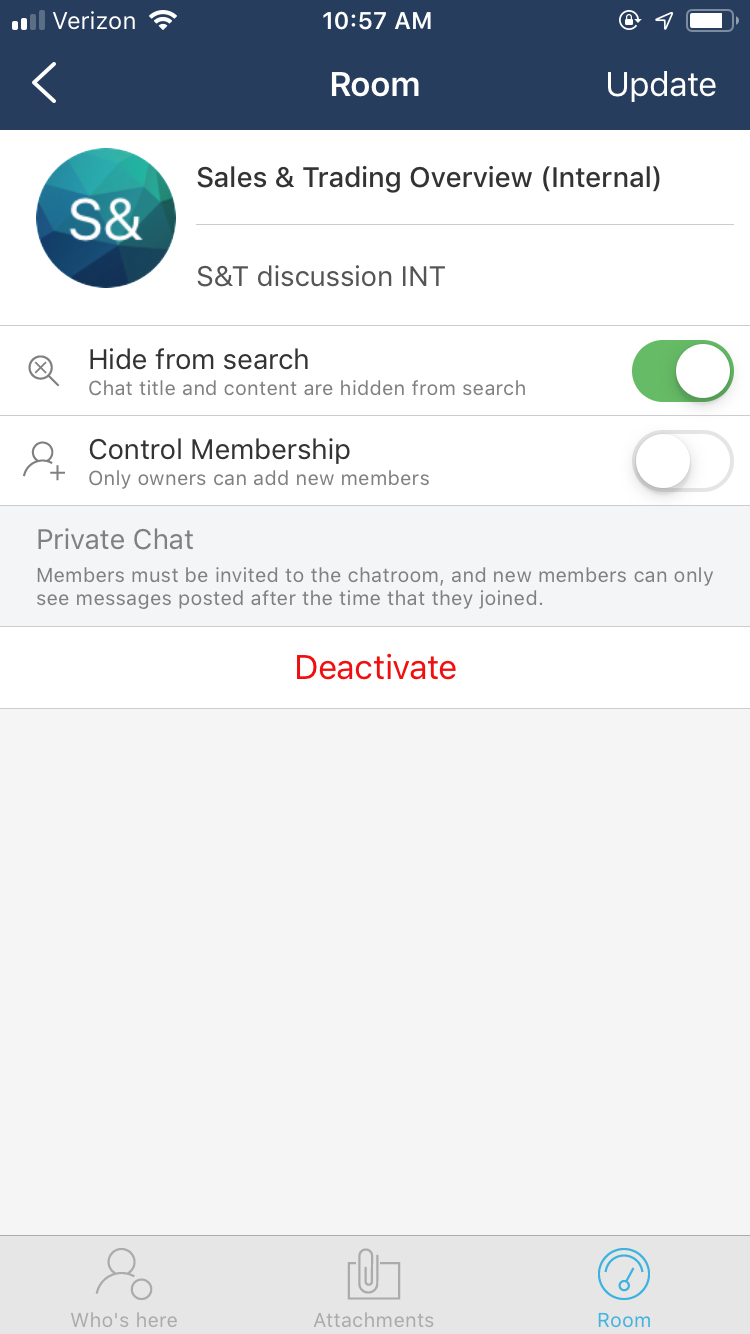 Figure 12 Deactivate
Send files
Tap the paper clip next to the compose area at the bottom of the screen. Select an image or video from your library or open your camera (Figure 13):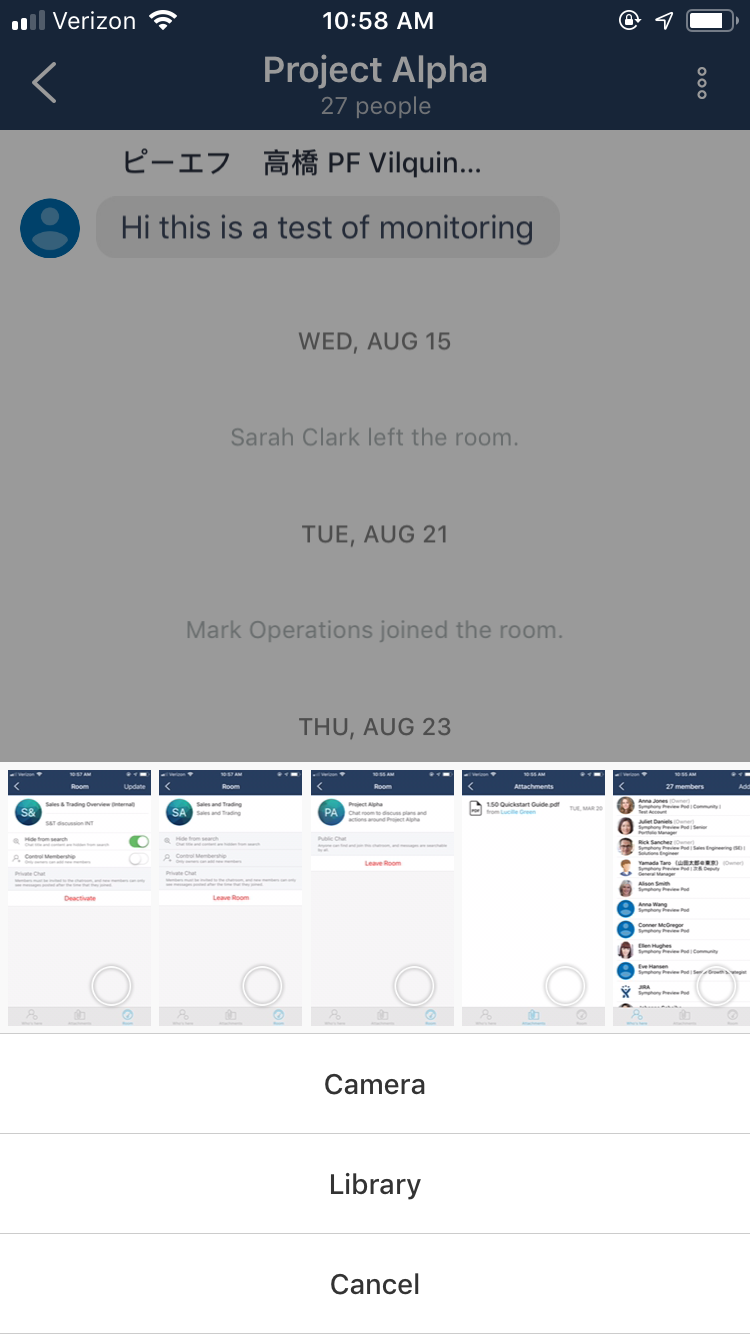 Figure 13 Select Image


Compose your message and tap Send.
Note: Currently Symphony for iOS only supports image or video attachments
Forward, Reply To, or Bookmark messages
To access message actions, press and hold the message you want to forward, reply to, or bookmark (Figure 14):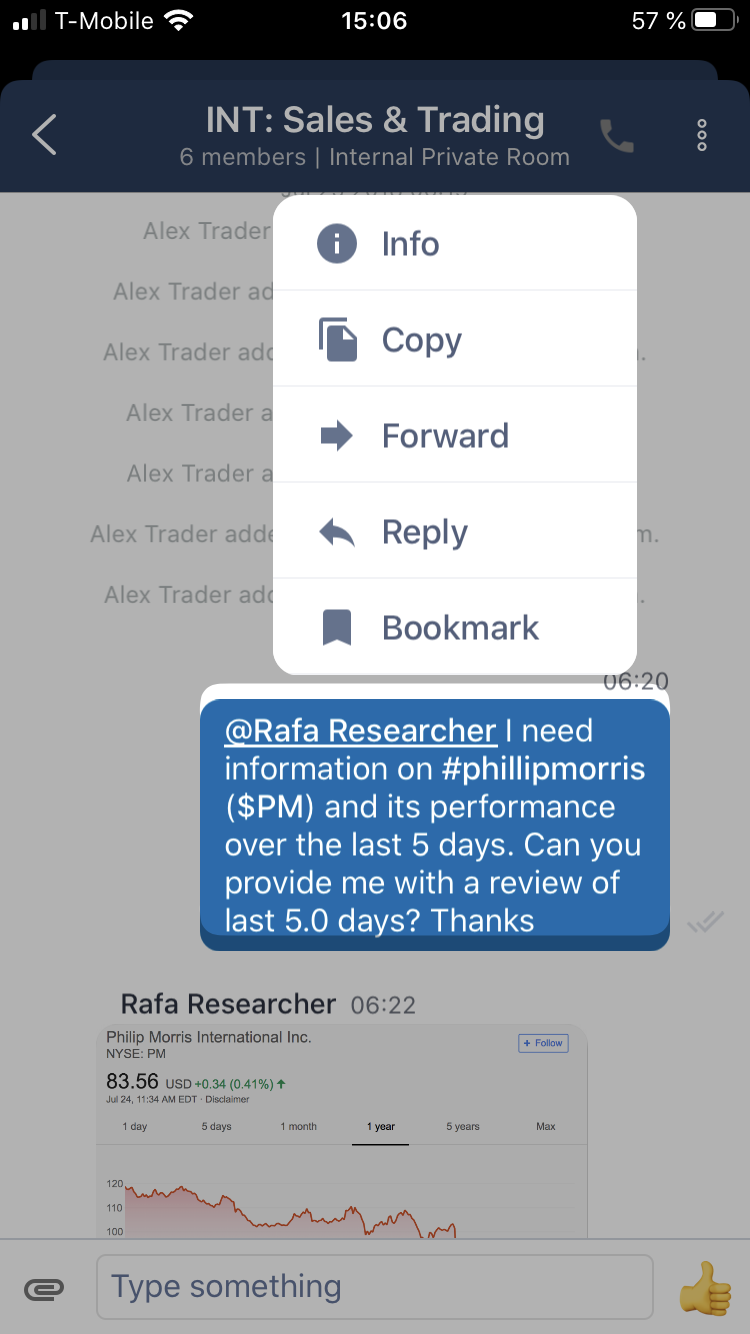 Figure 14 Message Actions

Forwarded message or message replied to will appear at the top of the message (Figure 15):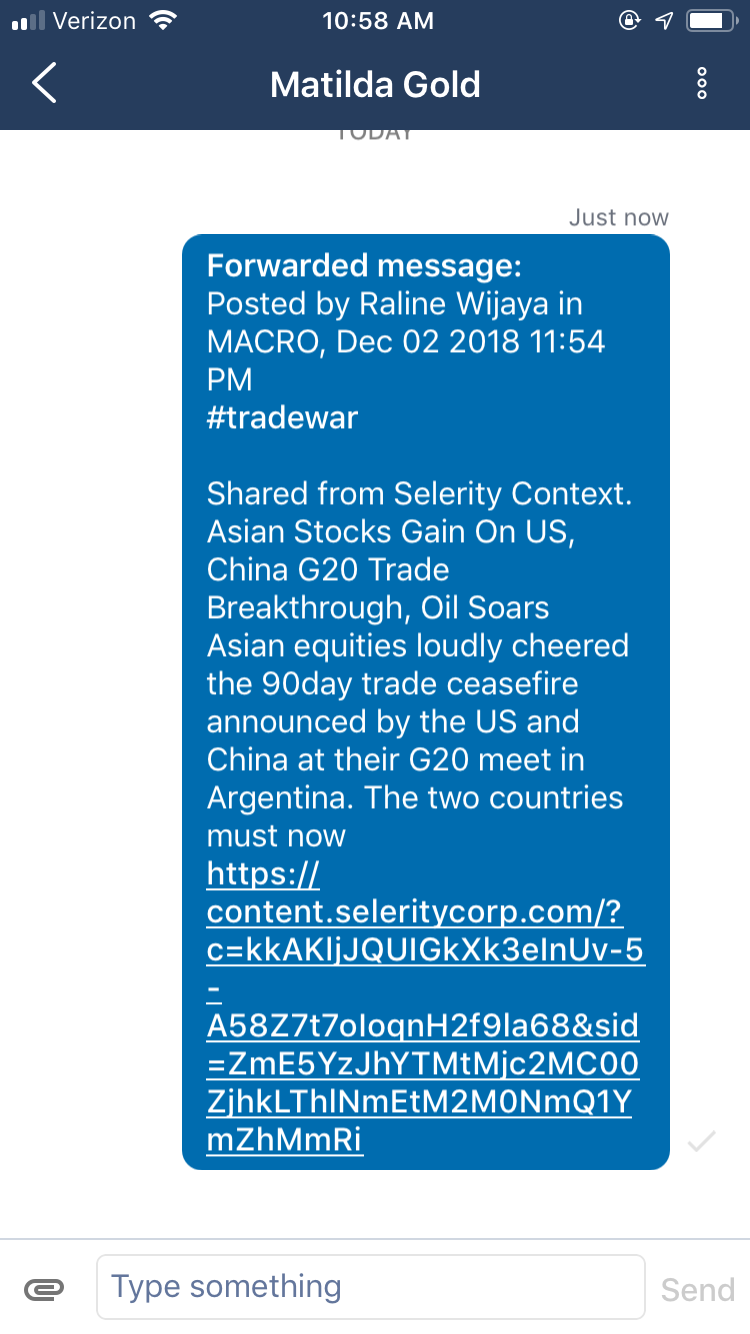 Figure 15 Forwarded Message


Bookmarked messages are stored in the second tab of the bottom rail (Figure 16):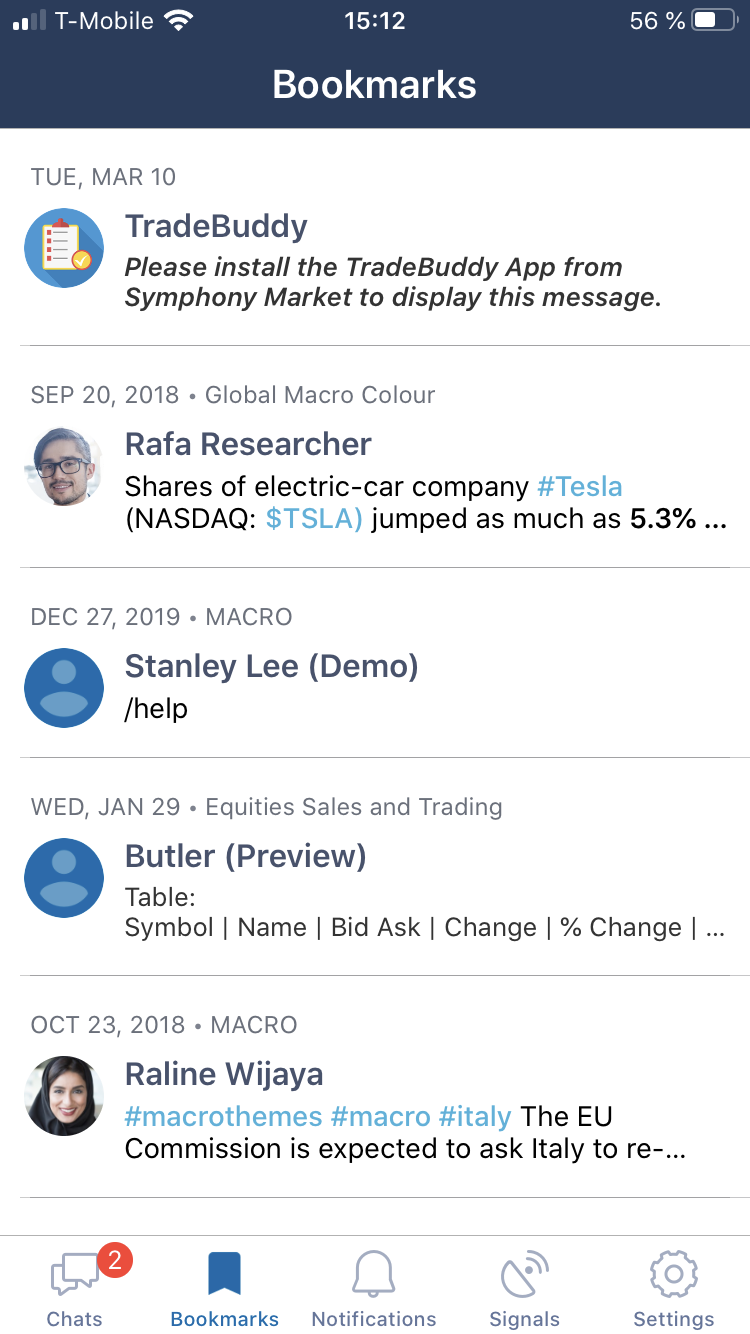 Figure 16 Bookmarked Message
Tag content
Sort and track messages with #hashtags and $cashtags. Type # in front of a keyword you wish to track and $ in front of a ticker symbol you wish to track (Figure 17):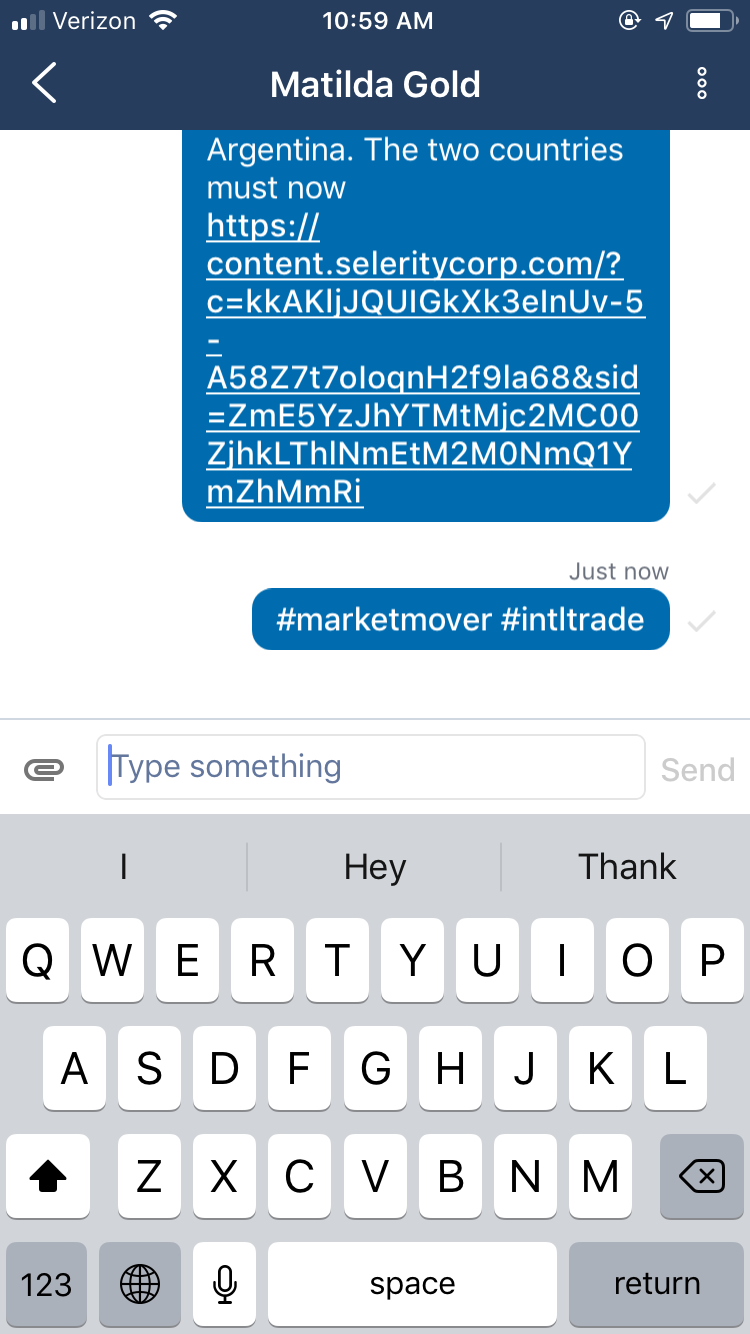 Figure 17 Hashtags And Cashtags


Make sure to use tags consistently so you can keep relevant information in a single feed. You can also create signals to aggregate and track relevant tags.