The Symphony Market hosts a number of applications users can leverage to access research, news and data within the platform. To set which apps individuals users can access, enable or disable them on the user's account under Applications.
To set company-wide app entitlements, go to App Settings under Company Settings (Figure 1):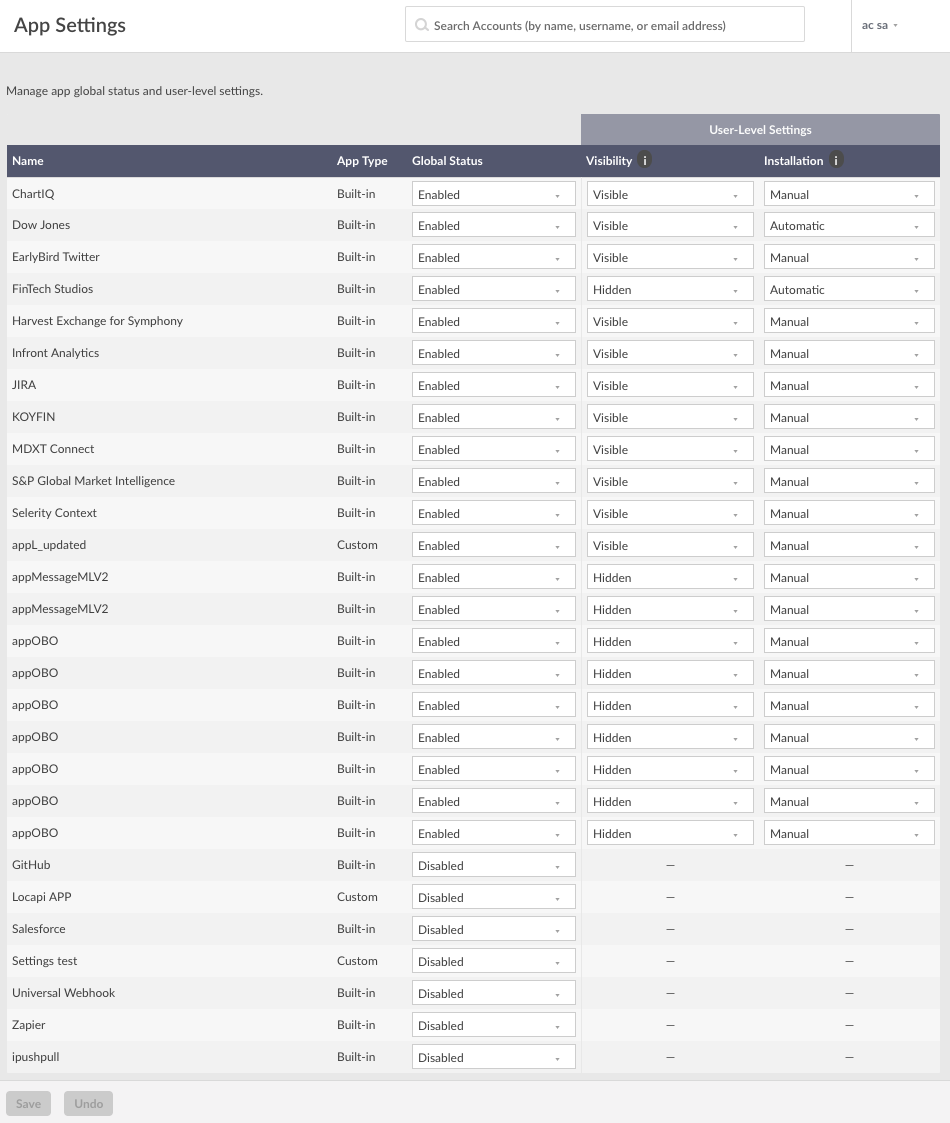 Figure 1 App Settings
From here, set the status for each app to either Enabled or Disabled depending on what you wish the user to be able to access.
You can also set app visibility to either Visible or Hidden to determine whether users can see the application in the Symphony Market.
Finally, set the Installation field to either Installed or Not Installed. Installed will automatically pre-install the app for all users, while Not Installed requires each user to install the app from the Symphony Market.