Only Super Compliance Officers and Compliance Officers can ban users from specific chat rooms. When a user is banned, they're immediately removed from the chat room and blocked from re-joining that room until the ban is removed.
Ban a member by navigating to the list of members in a room, via Compliance and All Rooms, and clicking on the Ban Member icon.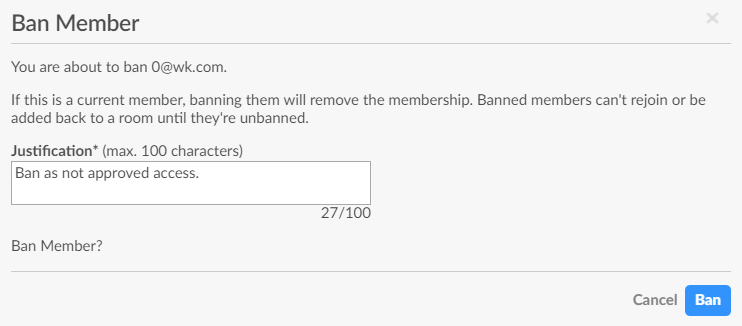 To only view rooms with banned members, check the box in All Rooms that says Show only rooms with banned members. View the list of banned members from a room by going to the Banned tab.
Remove a ban by clicking the + under Unban Member. You'll see a dialog box to add a justification for unbanning the user. Enter the justification and choose whether or not to add the user to the room automatically.