Use Symphony's CSV template to create multiple accounts at once. Download the template on the Bulk Manage Accounts page in the left nav of the Admin Portal (Figure 1):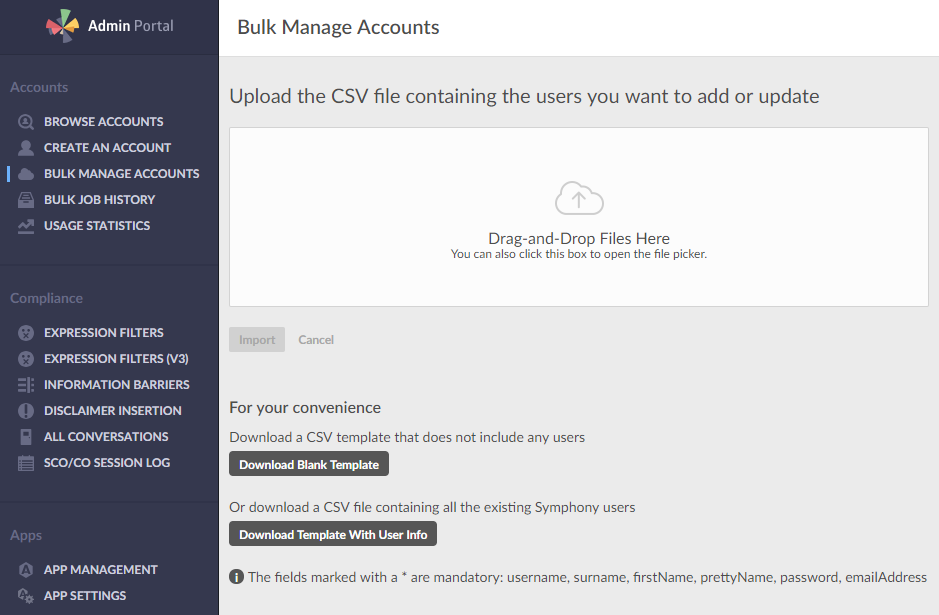 Figure 1 Bulk Manage Accounts
Click Download Blank Template then fill out your template and drag and drop your CSV file into the upload zone on the Bulk Manage Accounts page.
Once your CSV file is validated, press Import. After the upload is complete, make sure to review all accounts.
Note: firstName and lastName fields have a 64-character limit. All other fields have a 256-character limit
If you're using non-English characters, be sure to save your CSV file as a Unicode-encoded .txt file and rename it as a .csv file.