You can choose from apps, bots, and integrations provided by third parties or by your firm to simplify and streamline daily workflows (Figure 1):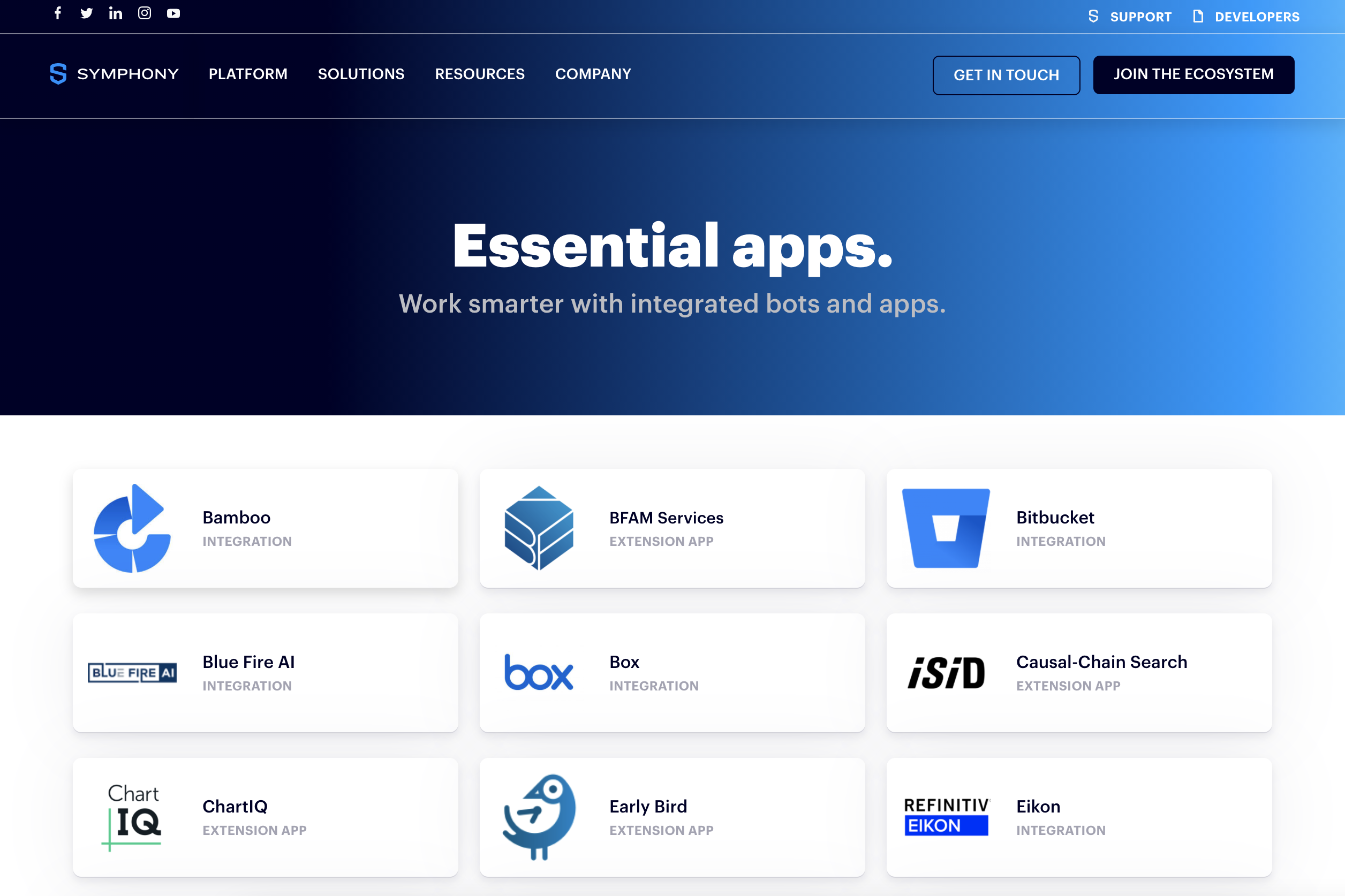 Figure 1 View Symphony apps & bots
Visit our App Directory to see available Symphony and third-party innovations and how to access them.
Note: Bot framework and reference code is available, but may need to be customized and implemented for your company. If you do not see any apps, bots, or integrations inside your platform, you may not have been enabled by your Symphony Administrator or IT department to access them.