A variety of apps, bots and integrations from the Symphony Marketplace can be used in conjunction with Symphony to simplify and streamline daily workflows as well as perform other useful, time-saving tasks (Figure 1):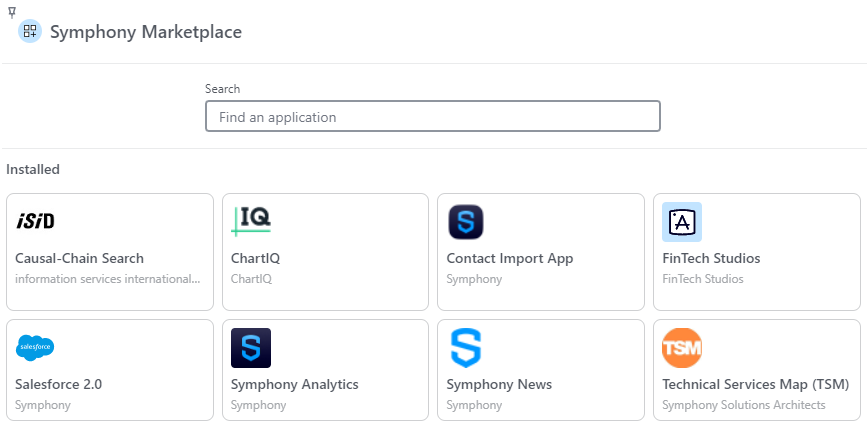 Figure 1 Symphony Marketplace
To access the Symphony Marketplace, from Symphony, select Marketplace (Figure 2):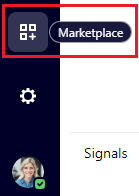 Figure 2 Marketplace
The Symphony Marketplace will open in a new tab and all available apps, bots, and integrations will be available to search through and download to your Symphony as desired.
Note: If some items are not available in the application list within Symphony Market, please check with your internal IT team to see if you have the correct permissions.
As well as downloading new apps, bots, and integrations, items that are no longer needed can be uninstalled and removed from this section.