By default, you will enter a meeting unmuted and with your video turned off.
To view your meeting settings, in Symphony, select the Settings icon (Figure 1):

Figure 1 Settings

2. Select the Meetings tab.
3. Your audio and visual settings will be displayed (Figure 3):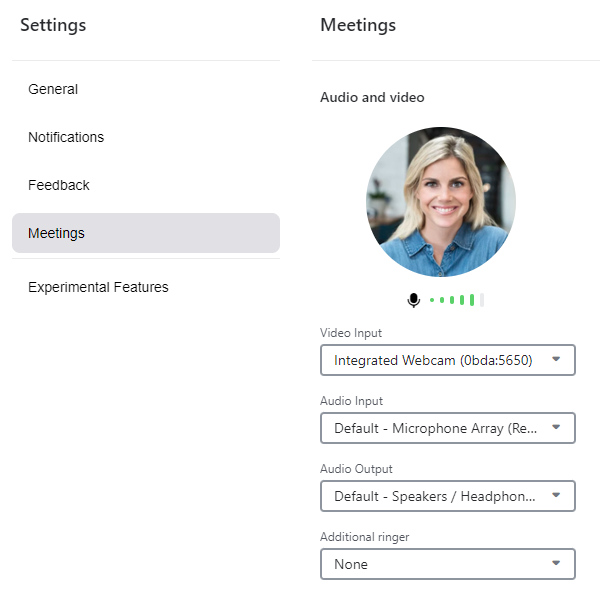 Figure 3 Meetings
4. You can amend these settings as required, for example if you wish to use a different Audio Input.
Note: All setting options save automatically.