Scroll down to see how to do this in Symphony 1.5
In Symphony 2.0:
Update your presence status to let others know your availability. Click on your profile picture in the lower left corner of your platform and select your presence status (figure 1).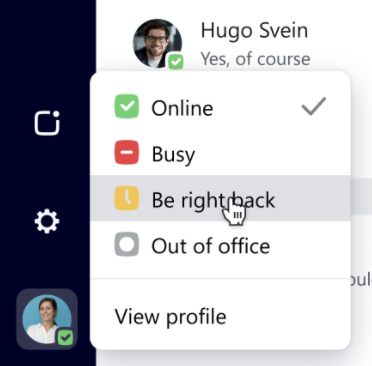 Figure 1 Set your presence
Your presence is dynamically updated based on your activity, and will switch to "Away" or "Offline" accordingly. When on a Symphony Meeting, your presence will automatically update to In a meeting. This presence state cannot be set manually.
In Symphony 1.5:
To change your online status, click your current status under your name in the top left. You can set your status to Available, Away, In a meeting, Be right back, Off work, Busy, or Out of office (Figure 1):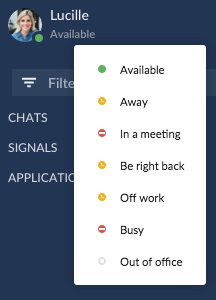 Figure 1 Status
Refer to the Knowledge Article found here on Symphony statuses for further information.