Scroll down to see how to do this in Symphony 1.5
In Symphony 2.0:
Hover over someone's name to view their profile card which includes contact information and the ability to take one of several actions (figure 1).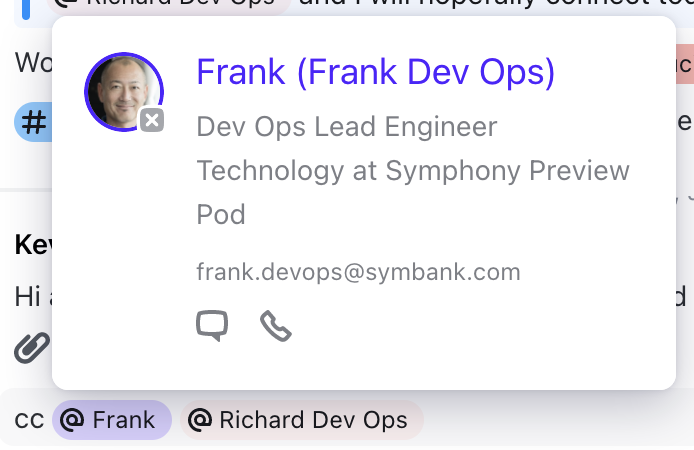 Figure 1 Hover over a user to view more information
View someone's full profile including their followers and wall posts by clicking on their profile card, name, or picture in chat (figure 2).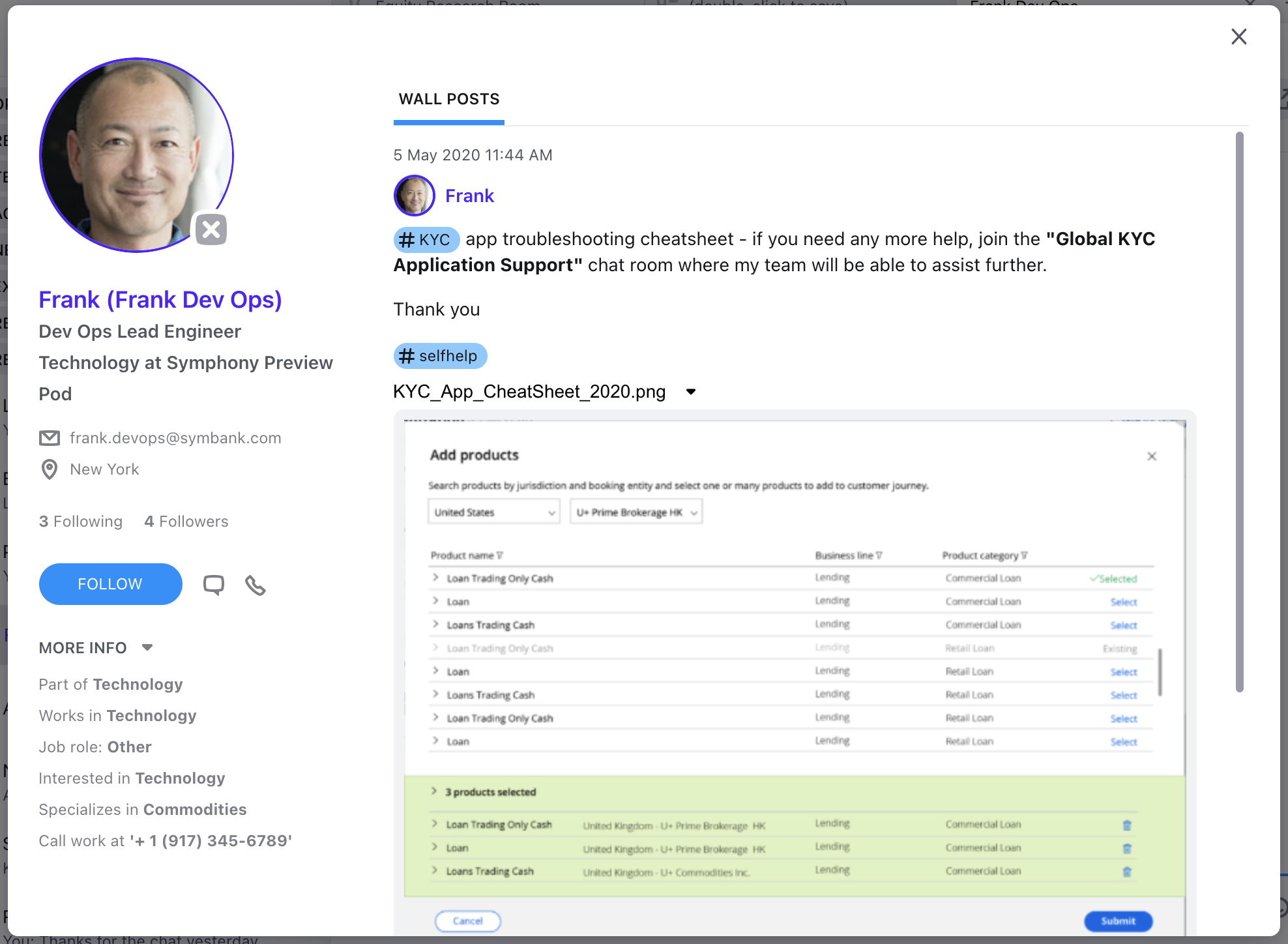 Figure 2 View someone else's profile
Access your own profile by clicking on your profile picture on the bottom of the left nav. Click Edit Profile to edit your photo or add a display name and custom color, visible only to you (figure 3).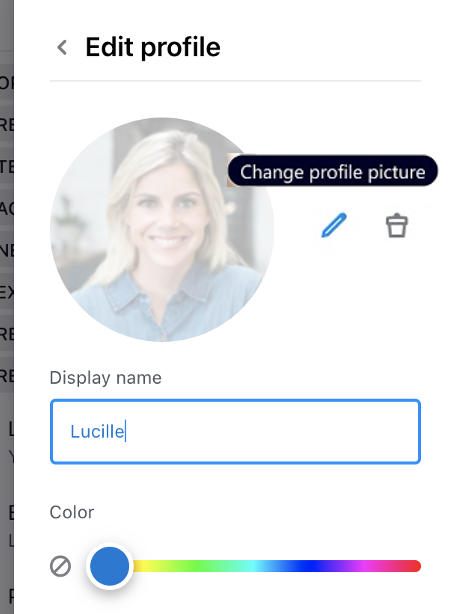 Figure 3 Update your photo and add a custom alias for yourself

On your profile, you can create wall posts to share news, organizational updates, and other items for your team or colleagues to see. Only colleagues inside your firm can see your posts; external users cannot see your posts.
In Symphony 1.5:
Click on your name in the top left to access your profile. Update your profile picture by clicking on your avatar or current picture and selecting Choose Photo (Figure 1):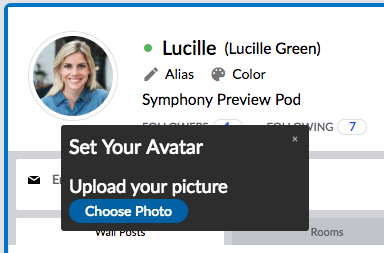 Figure 1 Choose Photo
Upload and crop your picture as desired, then click Choose Photo.