Scroll down to see how to do this in Symphony 1.5

In Symphony 2.0:

Use quick search to find specific chats, inside or outside a folder. Open quick search with the keyboard shortcut ctrl + K (for PC) or cmd + K (for Mac) or click the magnifying glass icon in the nav bar (figure 1):

Figure 1 Open quick search

You will immediately see results from Recent Chats, Frequent Contacts, and Recent Searches; for more results, start typing. Arrow down and hit Enter or click to open any chat, or hover over a chat to open it in the current tab or in a new tab (figure 2):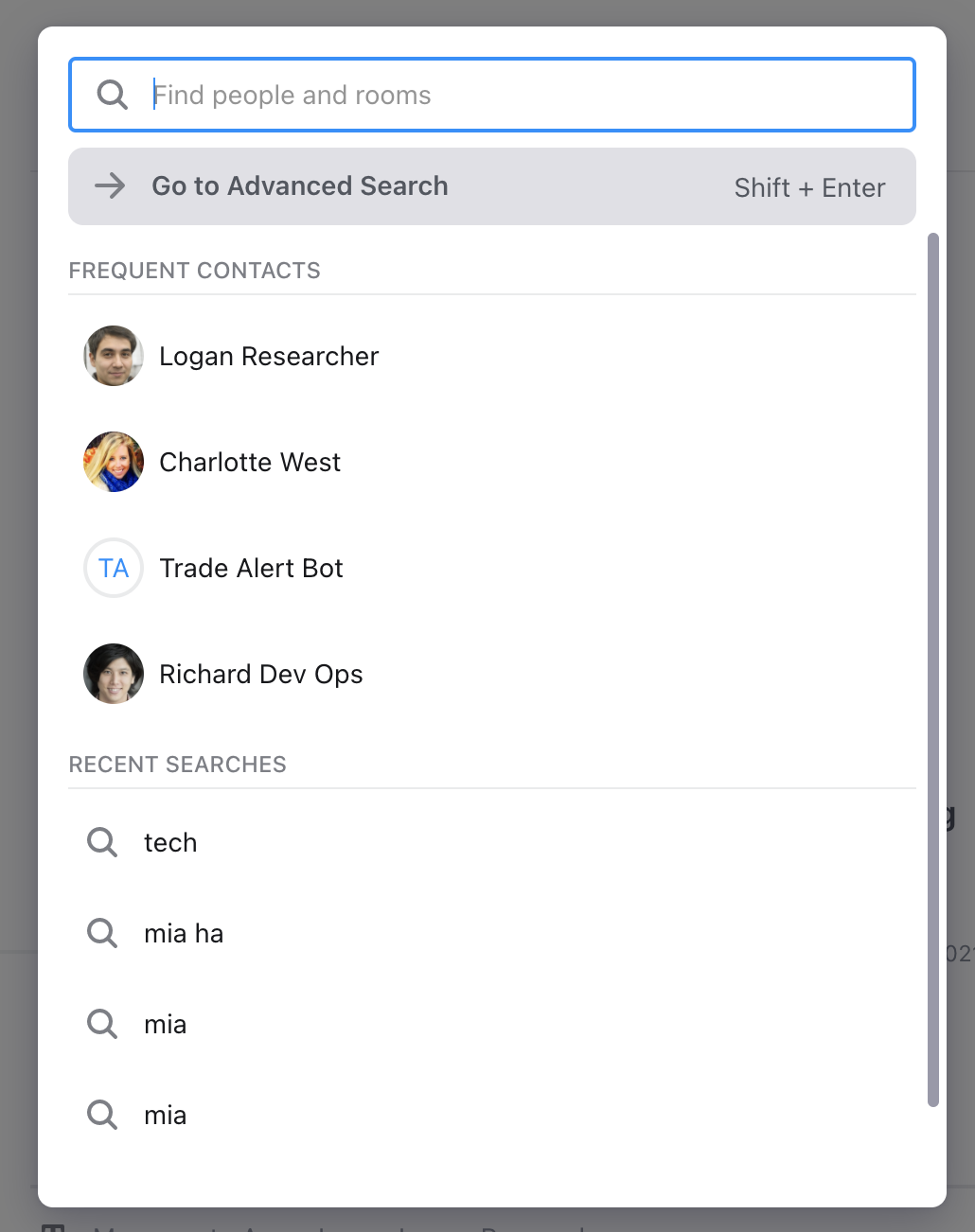 Figure 2 View results in quick search
In Symphony 1.5 (known as quick filter):
Use the Filter List at the top of your left nav to find specific chats, whether they're in a folder or not (Figure 1):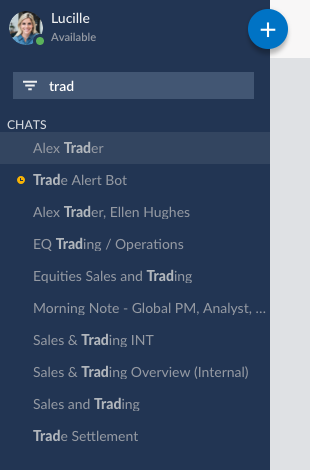 Figure 1 Filter List

Matching 1-on-1 chats, group chats, and chat rooms will appear as you type.