In the chat you wish to deactivate, click on the three-dot menu in the top right to access chat details (figure 1).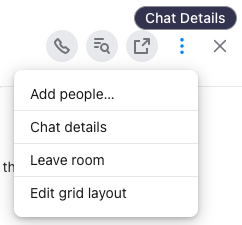 Figure 1 Open chat details
Select Deactivate room at the bottom of chat details (figure 2).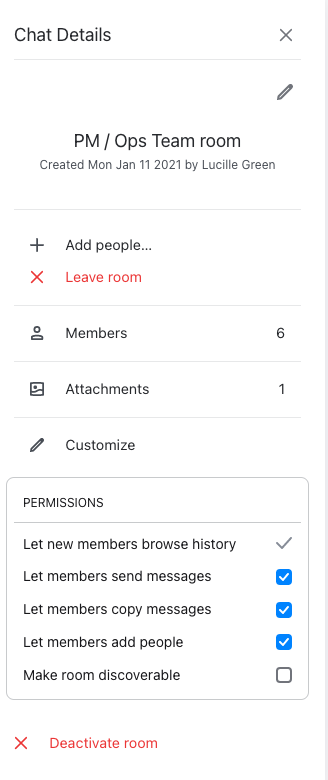 Figure 2 Deactivate a chat room

Confirm that you want to deactivate the room and it will be removed for all room members.

Note: You can only deactivate group chats or chat rooms that you are an owner of. You cannot deactivate direct chats.