You can have up to 25 participants in a meeting. View all meeting participants by clicking the thumbnail carousel (Figure 1):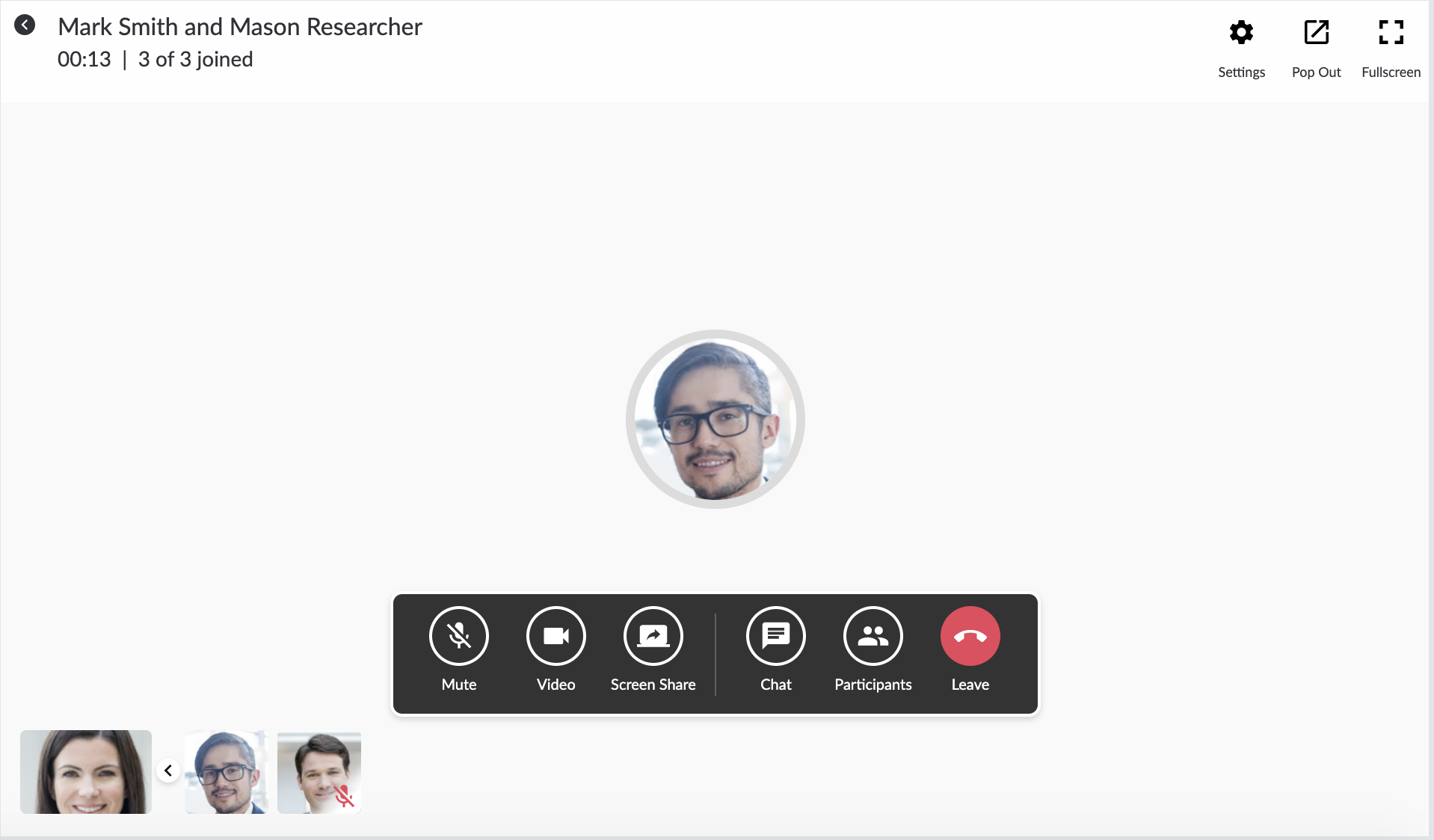 Figure 1 Thumbnail Carousel
Press the arrow to view or hide all meeting members. Active members are identified by light shading and green dots and muted members by dark shading and a muted icon. Click any thumbnail to focus on a specific member.