Add a new LINE contact by following these steps:
1. Select LINE Connect from Apps in Symphony.
2. Select New Contact and fill in the following fields with your contact's details (Figure 1):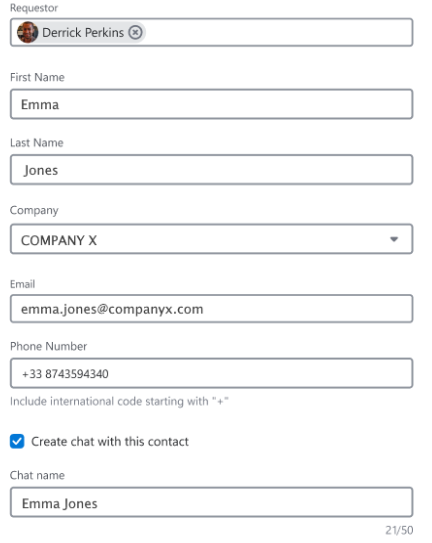 Figure 1 New contact

Requestor: Add a contact on behalf of a colleague, if enabled.
First Name.
Last Name.
Company.
Email.
Phone Number.
Create room with this contact (optional): Check this box to create a room with the contact, or leave it unchecked to add the contact without creating a room.
3. Review and confirm your contact's information to proceed.
4. Select Create (Figure 2):

Figure 2 Create
5. The client contact card will be created.
Full details on LINE can be found below:
If you require further assistance on LINE, please contact the Symphony Support team at support@symphony.com